Summary

Fintech sector has been gaining attention due to increased digitisation trends in 2020, accelerated by COVID-19.
Pushpay Holdings reported solid revenue growth in 6 month period ended 30 September and increased EBITDAF guidance for year ending 31 March 2021.
Harmoney Corp exceeded its loan origination projection for last 6 months of 2020.
PaySauce Limited experienced continued revenue and customer growth in Q3 of FY21.
Fintech industry in NZ is led by a powerful start-up environment, strong support of industry sponsors, and an industrial force to create a tougher technological sector. The country possesses a robust financial system and provides the platform for new companies to test new ideas.
COVID-19 has accelerated digital trends with fintech industry playing a significant role in lowering risks related to paying in cash, helping MSMEs, and supporting financial inclusion.
Let's have a look at the performance of these 3 NZX-listed fintech stocks.
Pushpay Holdings Limited
Pushpay Holdings Limited (NZSX:PPH, ASX:PPH) performed strongly in the 6 months ended 30 September 2020. The Group witnessed solid revenue increase, growing operating margins, EBITDAF growth, and operating cash flow advances over the period.
Some of the highlights of the Group's interim results for 6 months ended 30 September 2020 included the following:
Total revenue stood at US$86.6 million in the six-month period, up by 51% on pcp.
Gross Margin rose from 65% to 68% for the period due to PHP's diligent strategy to optimise gross margin.
NPAT increased by 107% on pcp to US$13.4 million while operating cash flow soared 203% to US$27 million.
Total Processing Volume increased by US$1 billion in the period to US$3.2 million.
The company launched its largest product till date, ChurchStaq™, which included 16 new products and enhancements. It combines the giving and engagement solution of PHP with ChMS functionality of Church Community Builder.
On 12 January 2021, Puspay provided an operational update, which showed that the Company's processing volume in December 2020 was slightly higher than the internal forecast dated 4 November 2020. Although donation levels in December are typically considerably higher than in other months, powered in part by the US tax year-end donations, the increment may vary from year to year.
Pushpay also advises that an initial capital commitment has been dedicated to build and enhance the consumer proposition for the Catholic division of the US faith market.
Pushpay now expects EBITDAF for the year ending 31 March 2021 to be between US$56 million and US$60 million, higher than the previous projected range of between US$54 million to US$58 million.
On 9 February, PPH ended the trading session at $1.73, down 2.26% from its previous close.
Harmoney Corp Limited
Harmoney Corp Limited (NZX:HMY), online direct personal lender, reported momentum in its loan origination for the quarter ended 31 December 2020. The Group exceeded its loan origination projection for the last 6 months of 2020 and reported total loan originations of $194 million for the period, up 2% of Prospectus projections.
David Stevens, CEO and Managing Director of HMY, stated that the quarterly loan origination performance ended December 2020 reflected a significant return to the pre-coronavirus lending volumes. The Group reported 47% growth in the quarter across ANZ markets.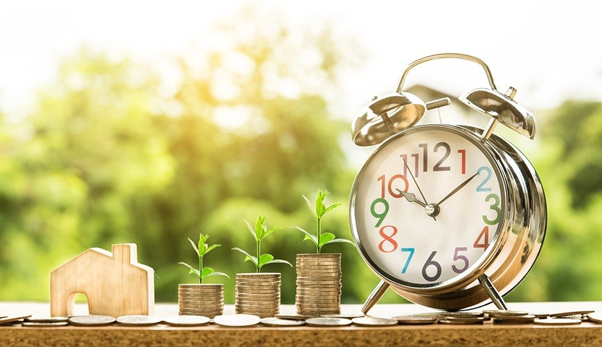 The Group expects this to sustain in H2 of FY21 as consumers demand more agile, flexible, and easy-to-use online borrowing capabilities. HMY's technology-based Stellare™ platform is delivering more aggressive growth in FY21 and is backed by the recent add-on of third warehouse facility.
ALSO READ: Harmoney Corp (NZX:HMY) shares jump over 7% after Q2FY21 update
Here's a look at the operational performance of the Group-
HMY's loan originations rose by 44% to $89 million in New Zealand and by 69% to $27 million in Q2 of FY21 in Australia.
Loan portfolio displayed strong credit performance with the Group's 61+day arrears falling to 1.3% and 90+ day arrears declining to 0.58% down from 1.6% and 0.98% as at 30 June 2020, respectively.
With the establishment of its 2nd NZ warehouse funding facility, total warehousing capacity of the Group stood at $353 million, significantly lowering the funding costs of the Group.
Harmoney plans to concentrate on the NZ market until there is greater confidence of travelling safely abroad. The Group is investing strongly in building a new platform application through Summer of Tech, with funding from Callaghan Innovation.
On 9 February, HMY ended the trading session at $2.49, down 2.73% from its previous close.
PaySauce Limited
PaySauce Limited (NZX:PYS), cloud-based Fintech business, witnessed persistent revenue and customer growth in Q3 of FY21.
The Group's total recurring revenue increased 44% to $569K in Q3 of FY21 compared to the same quarter of FY20. The number of NZ employees who got paid from PYS software rose by 34% to 17,944 people. The total number of businesses processing through PaySauce improved proportionately by 35% to 3,274.
DO READ: Why PaySauce Limited's (NZX:PYS) shares are trading high on NZX?
Asantha Wijeyeratne, CEO and co-founder, stated that persistent growth of the platform showed the rebound of small businesses amid COVID-19. A significant number of customers resumed payroll processing as they are now in a position to employ staff, he added.
He also stated that new and established businesses are coming on board with entrepreneurs reclaiming their stability and confidence.
On 9 February, PYS ended the trading session at $0.305, up 1.67% from its previous close.
(NOTE: Currency is reported in NZ Dollar unless stated otherwise)