Summary

Both Kingfish and Rua Bioscience saw a change in their management boards with the retirement and appointment of the senior management.
Genesis Energy released its 3-month performance report, stating the closure on Waipipi Wind Farm in March, with all 32 turbines now contracted.
Cannasouth received a go-ahead for a new supply activity for its subsidiary company.
NZX is a hub to a lot of hustle-bustle every day, with certain stocks trending upwards, while some show a decline due to varied reasons. The investors and the shareholders keep a close watch on the NZX stocks and buy or sell them accordingly.
Also, most of the NZ companies are looking hopeful with the opening of the Trans-Tasman travel bubble since 19 April onwards. The first flight reached from Sydney to Auckland with hundreds of passengers brimming with joy to reconnect with their family and friends.
With the borders of both New Zealand and Australia being closed for more than a year due to COVID-19, this 2-way travel across both the nations bought a huge sigh of relief to the citizens as well as the economics of both the countries.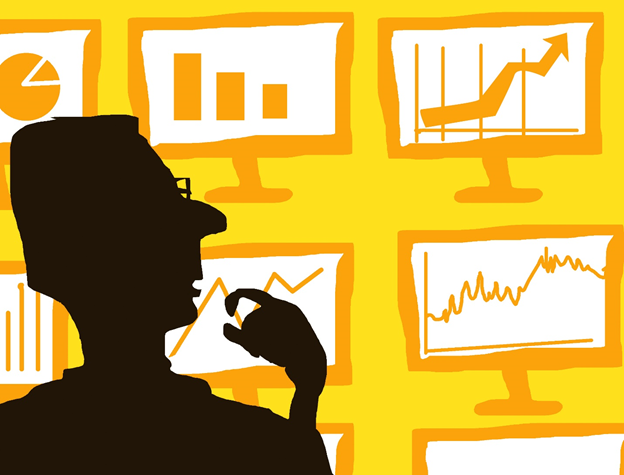 Source: Copyright © 2021 Kalkine Media Pty Ltd
Let us now look at the 7 NZX stocks which are garnering investors' attention by making headlines.
Kingfish Limited
Kingfish Limited (NZX:KFL) has revealed that its director, Carmel Fisher, would retire from the Board w.e.f. 6 August 2021 after serving the Company for 17 years. The management thanked Fisher for her immense contribution and is hopeful of finding a suitable replacement.
Must Read: Do These 5 Stocks Hold All The Aces On NZX- SPN, GFL, FCG, KFL, AIR?
On 20 April, at the time of writing, Kingfish was trading up by 1.55% at NZ$1.960.
Genesis Energy Limited
Genesis Energy Limited (NZX:GNE; ASX:GNE) has published its Q3 FY21 performance report which said its Waipipi Wind Farm had been successfully completed with all the 31 turbines fully commissioned and providing 77 GWh of renewable energy. The Huntly Power Station is offering critical back up in the wholesale electricity market.
Moreover, the Company is receiving strong support from prospective buyers for a stake in its Kupe asset. The Inlet Compression Project is scheduled to be completed in Q1 FY22. Genesis remains focused on securing a sustainable future for NZ.
Must Read: Why Are These 6 Stocks Creating A Buzz On NZX – WBC, SCL, AGL, GNE, PEB, VGL?
On 20 April, at the time of writing, Genesis Energy was trading up by 1.47% at NZ$3.450.
EROAD Limited
EROAD Limited (NZX:ERD) has sold 2,726 units as per its quarterly report released today, thus reflecting continued growth across all markets. In March 2021, the Company sold 1,054 'MYEROAD Clarity' Dashcam units and the asset retention is more than 95% for the Company.
ERD anticipates EBITDA to be around NZ$15.3 million for H2 FY21 with a continued focus on R&D.
Interesting Read: Would These NZX Tech Stocks Shape Innovations In 2021-VTL, ERD, SKO, ENS, GTK?
On 20 April, at the time of writing, EROAD was trading down by 0.59% at NZ$5.060.
Meridian Energy Limited
Meridian Energy Limited (NZX:MEL) has disclosed its monthly operating report for March 2021. Its total monthly inflows were recorded at 69% of the historical average, with 2.1% increase in the monthly national electricity demand.
It is noted that MEL's retail sales volumes were 15.4% more than that of in March 2020. Also, the Company saw an increase of 26.8% and 10.9% in the SME and agricultural sectors, respectively. MEL also made Genesis swaption calls in March and April 2021.
However, the national hydro storage decreased from 70% to 59% of the historical average during the month.
Must Read: Why These 7 NZX Stocks Are Moving at Fast Pace - MEL, SPK, OCA, SKT, ARV, BLT, KPG
On 20 April, at the time of writing, Meridian Energy was trading down by 5.86% at NZ$5.545.
Rua Bioscience Limited
Rua Bioscience Limited (NZX:RUA) has appointed Dr Andrea Grant as the Company's Chief Commercial Officer w.e.f. 7 June 2021. The Board is hopeful that the new CCO will continue to remain focused to capture the German, as well as the domestic medicinal cannabis market.
Also Read: What's Latest With The 5 Penny Stocks From Healthcare Space? - RUA, TRU, CBD, BLT, PHL
On 20 April, at the time of writing, Rua Bioscience was trading at NZ$0.385, rising by 1.32%.
Cannasouth Limited
Cannasouth Limited (NZX:CBD) has received approval for a new supply activity for its subsidiary company, Cannasouth Bioscience Limited, for its Hamilton-based facility.
With this, the Company can now go for distributing its own brand products after procuring a license from the Medicinal Cannabis Agency.
Must Read: 5 Hot Penny Stocks Attracting Investors On NZX- BLT, APL, ARB, CAV, CBD
On 20 April, at the time of writing, Cannasouth was trading flat at NZ$0.465.
Smartpay Holdings Limited
Smartpay Holdings Limited (NZX:SPY; ASX:SMP) has provided a Q4 trading update with Australian acquiring revenue reflecting a robust growth, i.e. 97% YoY, for March quarter. Also, the Australian acquiring margin continues to rise rapidly.
Moreover, the lead generation and customer acquisition for Australia climbed continuously in Q4.
On 20 April, at the time of writing, Smartpay Holdings was trading down by 1.03% at NZ$0.960.