Summary

Air New Zealand offers new liquidity and earnings guidance update.
Future director appointment at Spark New Zealand witnesses a 5-month extension.
Huge rise in passenger volumes recorded by Auckland International Airport.
Mid-week stock updates are all-inclusive, from market trends to company announcements. Offering a range of important and the latest trivia on the stocks named, these Companies are trending at Breakout today. Let's go through why they are such a hit on the NZX today?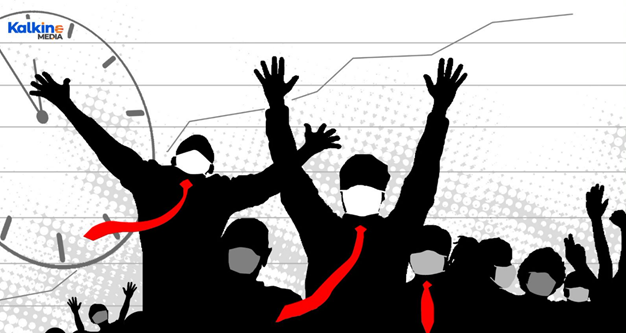 Image Source: © 2021 Kalkine Media
Air New Zealand limited (NZX: AIR) (ASX:AIZ)
This national carrier is known for its international and domestic connectivity across the world besides cargo facilities. In an update today, the Company has offered a revised earnings guidance as well as liquidity situation statistics. The Company now expects losses after tax worth NZ$530 million for the year 2022 as compared to NZ$450 million it had predicted previously.
On 4 August 2021, Air New Zealand Limited traded at NZ$1.485, down by 0.34%, at the time of writing.
Also read: How would a strong NZ dollar impact these 10 NZX stocks?
Fisher and Paykel Healthcare Corporation (NZX: FPH) (ASX:FPH)
This Company offers medical machinery and equipment set-ups for home and hospitals. Its annual shareholders meeting is set to be held on 18 August 2021, where more information will be given about the future course of action of the Company. It was further stated that the meeting might be shifted to a virtual one if there was any sort of immediate impending threat seen due to the pandemic.
On 4 August, Fisher and Paykel Healthcare Corporation traded at NZ$32.620, down by 0.67%, at the time of writing.
Don't miss: Broader Market Gained Today, Primarily Led by Buying in Energy, Industrials, and Materials Stocks
Spark New Zealand limited (NZX: SPK) (ASX:SPK)
Offering digital and telecom-based services, this Company provides connectivity across the country. It is advised that its annual meeting shall be held on 18 August 2021. In a separate announcement, it was added that the future director appointment of Ana Wight shall be duly extended by a period of 5 months, up to 31 December 2021.
On 4 August 2021, Spark New Zealand Limited traded at NZ$4.820, up by 0.63%, at the time of writing.
Also read: Which are the top 10 transportation stocks in New Zealand?
Mainfreight Limited (NZX: MFT)
This is a worldwide supply chain-based organisation that offers state-of-art freight services. As a results to the annual meeting held by the Company, it was observed that Bruce Plested and Richard Prebble who are retiring are eligible for re-election for the posts of Directors. Besides this, the auditor remuneration shall be fixed by the Directors.
On 4 August 2021, Mainfreight Limited traded at NZ$84.120, up by 1.22%, at the time of writing.
Auckland International Airport (NZX: AIA) (ASX:AIA)
This one of the busiest airports in the country, offering smooth flow of connectivity to various domestic and international locations. In its traffic update, the Company stated that the passenger volume saw a sharp rise of 747.1% as compared to pcp. The volume of domestic passengers was seen rising by 755.7% while international passengers were up by 778.0%.
On 4 August 2021, Auckland International Airport traded at NZ$7.200, down by 0.21%, at the time of writing.