Summary

Governed by various market forces, there is a constant shift in the stock price.
Chatham Rock Phosphate extends the closure of its private placement after mid-July 2021.
NZME will bear the penalties of its non-compliance of few NZX listing rules.
Just Life Group completes rights offer, with gross proceeds amounting to nearly NZ$4.1 million.
Stock prices constantly change, either witnessing an upward shift or experiencing a downward trend. Various forces move the stock prices, like investor sentiments, political scenario, natural events, change in interest rates, and dividend declaration, etc.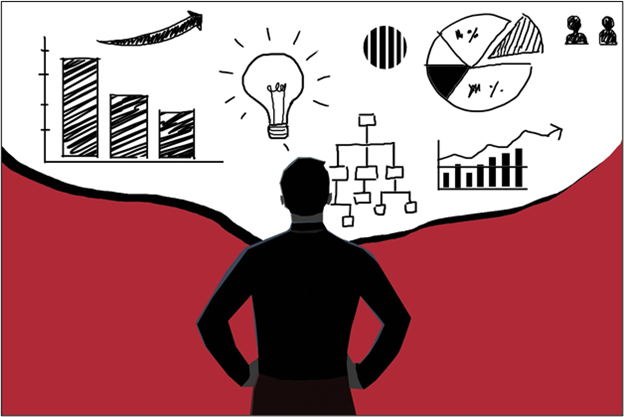 Source: Copyright © 2021 Kalkine Media
Amidst the above backdrop, let us take a closer look at the 6 NZX stocks and the reasons for their price fluctuations.
Cannasouth Limited (NZX:CBD)
The medicinal pharmaceutical company Cannasouth Limited has furnished a voting form for its Annual Shareholders Meeting, which is scheduled for 28 June this month. The shareholders will receive the said form on their email ids. The form can also be assessed on the Company's website.
On 18 June, at the time of writing, the shares of Cannasouth were down by 1.06% and traded at NZ$0.465.
Recommended Read: Movers & Shakers: How these 6 NZX stocks are performing
Chatham Rock Phosphate Limited (NZX:CRP)
The exploration company, Chatham Rock Phosphate Limited, has recently notified its stakeholders about the further extension to complete its private placement worth NZ$720,000 from TSX Venture Exchange (TSXV).
It is stated that the new deadline for closing the said private placement is now set at 17 July of this year.
Apart from providing socio-economic and environmental reports, funds thus obtained will be utilised towards meeting the working capital requirements.
At the time of writing, shares of Chatham Rock Phosphate jumped 3.23% and were trading at NZ$0.128, on 18 June.
Also Read: A Sneak Peek at 6 NZX Gainer and Losers Of The Day--ARB, SEK, AMP, ATM, MEE, CRP?
NZME Limited (NZX:NZM)
Following the breach of certain NZX regulations, NZME Limited, an integrated media company, has accepted its non-compliance and the penalties imposed thereof. NZM will bear a cumulative financial penalty of NZ$100,000 and will also pay the costs, if any, incurred by the NZX in this regard.
On 18 June, at the time of writing, NZME was trading flat at NZ$0.74.
Read: How Did these 6 NZX Stocks Perform Pre-Budget?--- STU, TWR, NZME, NWF, TRU, MWE
Just Life Group Limited (NZX:JLG)
Supplier of water-related services to numerous companies and households across New Zealand, Just Life Group Limited had closed its rights offer on 21 May this year, wherein nearly 5.9 million new shares were issued.
Following this, the Company anticipated gross proceeds of about NZ$4.1 million. It is noted that securities allotted under the rights offer began trading from 27 May onwards.
On 18 June, at the time of writing, Just Life Group was trading flat at NZ$0.88.
Must Read: Are These 6 Interesting NZX Penny Stocks The Cream Of The Crop?
Millennium & Copthorne Hotels New Zealand Limited (NZX:MCK)
Following the voting in the recently held virtual Annual Shareholders Meeting, Millennium & Copthorne Hotels New Zealand Limited announced the re-election of Leslie Preston, Kevin Hangchi, and Colin Sim as Directors of the Company.
Moreover, the Company Board has now been authorised to finalise the fees and expenses of the auditor.
On 18 June, at the time of writing, Millennium & Copthorne Hotels New Zealand was down by 1.64% and was trading at NZ$2.4.
Don't Miss: Why Are These 6 Stocks Turning Heads On NZX-NZR, MCK, KPG, FCG, WDT, SVR?
Solution Dynamics Limited (NZX:SDL)
Focusing on digital transformation through customer communications delivery, Solution Dynamics Limited has updated its NPAT guidance for FY21 to be about NZ$2 million, which was earlier in the range of NZ$2 million to NZ$2.5 million, mainly on account of significant revenues shifting from Q4 FY2021 to Q1 FY2022.
Moreover, the re-emergence of COVID-19 in several countries has also affected the processing volumes.
However, the Company boasts significant international growth opportunities in its pipeline and is well placed for solid growth in FY2022.
The shares of Solution Dynamics, at the time of writing, were trading flat at NZ$3.07.