Summary

Everyday, stock exchanges are overflowing with various news about companies, government policies, global events, market scenario, etc.
The latest updates greatly affect the stock price momentum.
Investors keep a close watch on the market and change their trading patterns accordingly.
Stock prices tend to shift owing to continuous speculations and fluctuations in demand and supply. Any news, whether positive or negative, greatly influences the investors' behavior and their subsequent trading patterns. While some news may strengthen stock prices, others may weaken the demand for a particular stock or that of an industry segment.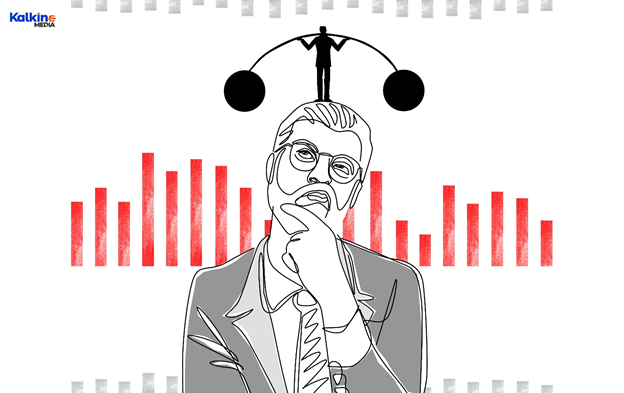 Source: Copyright © 2021 Kalkine Media
In the light of the above backdrop, let's go through the eight NZX-listed stocks and their latest updates.
Mainfreight Limited (NZX:MFT)
First on the list is Mainfreight Limited, which is NZ's leading logistics company with 280 branches spread across the globe. The Company has notified its stakeholders about its Annual Meeting, which is going to be held on 29 July 2021. Here, resolution for the re-election of Directors as well as authorising them to fix auditor's fees would be passed along with other matters.
On 13 July, at the time of writing, Mainfreight fell by 0.30% at NZ$76.240.
Must Read: Why to consider investing in industrial stocks?
Spark New Zealand Limited (NZX:SPK)
NZ's largest telecommunications and digital service provider, Spark New Zealand Limited, has extended the term of its Future Director, Ana Wight. Appointed in February 2020, Wright's tenure was supposed to end on 31 July, but because of her valuable contribution to the Company, her tenure has now been extended by five months, till the end of December 2021.
Shares of Spark New Zealand rose by 0.61% at NZ$4.940, at the time of writing, on 13 July.
Don't Miss Reading: Which are the top four telecom companies in New Zealand?
Ryman Healthcare Limited (NZX:RYM)
Coming up next is, Ryman Healthcare Limited, which operates retirement villages and rest homes across the country. RYM has scheduled its Annual Meeting of Shareholders for 29 July, wherein the shareholders can attend the meeting in person or virtually.
Also, those attending the meeting in person will need to sign a health declaration before entering the meeting.
On 13 July, Ryman Healthcare dipped by 0.45% at NZ$13.240, at the time of writing.
Interesting Read: Which are the top 10 NZX healthcare stocks?
Kathmandu Holdings Limited (NZX:KMD)
Based in Christchurch, Kathmandu Holdings Limited is NZ's famous retail store company offering quality clothing and equipment for sports and adventure. Following recent COVID-19-induced restrictions in Australia's New South Wales, the Company has published its trading update stating that in spite of a positive start to the winter season, several retail stores were forced to shut down owing to the pandemic.
As a result, the Group's total sales for FY21 are likely to be around $930 million, i.e., much below the originally expected figures.
On 13 July, at the time of writing, Kathmandu Holdings traded down by 0.68% at NZ$1.470.
Also Read: Which 6 NZX stocks made the biggest moves in the market?
Synlait Milk Limited (NZX:SML)
Next on the list is NZ's famous dairy processing company, Synlait Milk Limited. The Company provided an update on the operation of its Dunsandel facility following the Canterbury flooding. Regular site operations have commenced, while health and safety measures are being given due consideration.
Though the torrential rains have caused significant damage to many of the SML's farms, there would be no material impact on the Company's production plans for FY21.
The shares of Synlait Milk dropped by 0.78% at NZ$3.80, on 13 July, at the time of writing.
Recommended Read: New Zealand's Dairy Sector fuels the Country's Economic growth
Blis Technologies Limited (NZX:BLT)
We would now look into Blis Technologies Limited, which is a biotechnology company engaged in manufacturing oral probiotics. The Company has recently announced its long-term strategic partnership with Sweden's Probi AB.
This research collaboration would leverage joint strengths of both the companies in probiotic innovation.
Also, as per the agreement, Blis would grant Probi the right to manufacture and distribute BLIS K12™, BLIS M18™, as well as provide an opportunity to collaborate on future projects.
Further, Probi would invest AU$9.18 million to enhance BLT's capital position and its CEO would be inducted to BLT's Board.
On 13 July, Blis Technologies was trading flat at NZ$0.073, at the time of writing.
Read: Are penny stocks good for beginners? A look at 10 related NZX stocks
My Food Bag Group Limited (NZX:MFB)
Next is My Food Bag Group Limited, which is an online food delivery company based in Auckland. The Company has revealed that its 2021 Annual Shareholders' Meeting was scheduled for 20 August 2021. Detailed information would be shared soon by the Company.
At the time of writing, My Food Bag Group jumped by 3.76%, at NZ$1.380, on 13 July.
Read: Are These 6 Stocks Gaining Any Volume On NZX?
Heartland Group Holdings Limited (NZX:HGH)
Last on the list is Heartland Group Holdings Limited, which is a financial services group, with its prime focus on three markets - households, business, and rural. Recently, the Company had announced that its subsidiary Heartland Australia Group Pty Limited had successfully completed unsecured bond issuance worth AU$45 million.
Its proceeds would be utilised towards the future growth of Heartland's Australian business.
On 13 July, Heartland Group Holdings was trading up by 0.49% at NZ$2.040, at the time of writing.