Summary

Kingfish declares a power-packed full-year performance.
EROAD well positioned for future growth prospects with remarkable FY21 results.
Property for Industry completes the settlement of Wiri-based site.
Skellerup Holdings predicts strong Q4 demand.
Stock markets all over the world keep a tab on gainers and decliners across various industries and sectors. Trade analysts and market experts take cues from these and anticipate the stock trends.
Furthermore, the trend gives valuable insights to the investors and the traders to make wise decisions depending on the stocks, which have seen a soaring performance or experienced a slumping trend.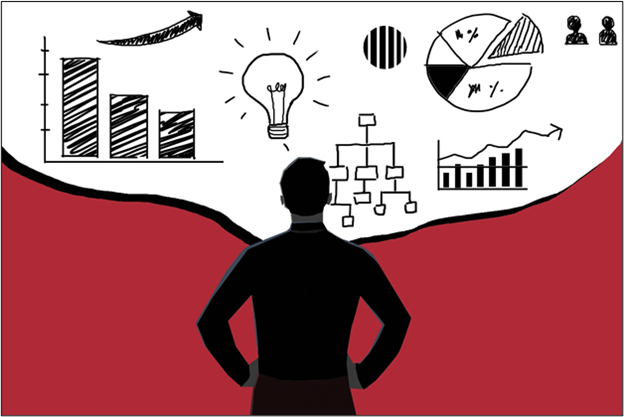 Source: Copyright © 2021 Kalkine Media
With the above backdrop, let's look at the 6 NZX stocks, some of which are surging while others are declining on the board.
Kingfish Limited (NZX:KFL)
Kingfish Limited has delivered a spectacular performance with NPAT clocking NZ$142.7 million for the year ended 31 March 2021. This was achieved mainly on the account of the recouping of its major portfolio stocks after the easing of the economic environment.
Moreover, gains on investments comprised NZ$150.5 million and adjusted NAV value was measured at +41.1% for the said period.
The Company has announced an interim dividend of 3.6 cps to be paid on 25 June and has scheduled its Annual Shareholders' Meeting on 6 August.
On 28 May, Kingfish closed the market session in green, rising by 1.52% at NZ$2.010.
Read: How Did These 5 NZX Stocks Perform in FY21? RAD, NZA, ERD, KFL, AGL
Cannasouth Limited (NZX:CBD)
Based in Waikato, Cannasouth Limited focuses on the cultivation, research, and supply of medicinal cannabis. It has recently notified its stakeholders about the departure of its Independent Director, Mr Conor English, w.e.f. 28 June 2021.
English was praised immensely for his contribution towards the Company in his two-and-a-half-year stint with CBD.
On 28 May, Cannasouth closed the market session in green, rising by 2.44% at NZ$0.420.
Read: Are These 6 Interesting NZX Penny Stocks The Cream Of The Crop?
EROAD Limited (NZX:ERD)
EROAD Limited has announced an impressive performance for FY21 with an enhanced revenue of NZ$91.6 million, up 13% from the previous year. It saw a considerable rise in its EBITDA by 13%, which jumped to NZ$30.7 million towards the end of the fiscal year.
Progress was seen across all its market segments as the Company expedited its growth strategies, firstly, by introducing new products and secondly, by further expanding its platform.
As compared to FY21, ERD expects a rise in its percentage revenue growth in FY21.
On 28 May, EROAD closed the market session in green, rising by 2.77% at NZ$5.560.
Read: Why These 7 NZX Stocks Are Making Heads Turn- KFL, GNE, ERD, MEL, RUA, CBD, SPY
Property for Industry Limited (NZX:PFI)
Property for Industry Limited is NZ's property vehicle, primarily focusing on the industrial property with a portfolio exceeding NZ$1.6 billion. The Company has successfully completed the settlement process of its recently acquired industrial property based in Wiri, Auckland.
It is noted that the Company had acquired the said property for NZ$91.68 million.
Moreover, PFI has committed NZ$2 million to reduce its emissions over 3 years.
On 28 May, Property for Industry closed the market session flat at NZ$2.825.
Read: Why These Are the 5 Most Talked-About Stocks On NZX- PFI, ARG, IFT, VGL, KFL
Skellerup Holdings Limited (NZX:SKL)
Skellerup Holdings Limited predicts FY21 NPAT between NZ$37 million-NZ$39 million, mainly because its Q3 sales and earnings for its flashing and plumbing products have exceeded the expectations.
The Company expects similar strong demand for Q4 as well. It is pointed out that the major demand for its products comes from the US market.
SKL will reveal its FY21 results on 19 August.
On 28 May, Skellerup Holdings closed the market session in red, dropping by 1.30% at NZ$4.570.
Kiwi Property Group Limited (NZX:KPG)
Auckland-based Kiwi Property Group Limited has been in the real estate property business for more than 25 years and is a leading owner and manager of Kiwi retail property.
The Company has recently announced the stepping down of Michael Holloway, its GM, Property Investment. He, however, would be associated with the Company for the coming few months to support certain ongoing projects.
Holloway was praised for his key role in expanding the Company's strategy of portfolio rebalancing.
On 28 May, Kiwi Property Group closed the market session in red, dropping by 1.64% at NZ$1.200.