Investing in stocks is one of the most common ways to produce wealth. The main purpose of investing is determined by the financial goals of a specific investor. Although the eventual objective of all investments is to make money, the strategy for doing so differs significantly, which is contingent on if an investor is a dividend or real estate investor, and if they like the stock market or income investing.
Image Source: Copyright © 2021 Kalkine Media
There are many methods and approaches that can be followed to invest in a particular business. Broadly, there are 3 types-
Ownership Investments which mainly include stocks, real estate, business investments are investments where a buyer actually owns the asset. Lending investments like bonds and savings accounts involve debt buying in the hope of getting repaid. Cash equivalents are investments that can be switched back to cash easily.
What are factors one must look at to invest in a business?
Evaluating risks and rewards of a company is an important step before buying into a business.
Review of Company's financials
The operational model and financials of a firm are the most visible indicators of its future growth and performance. It is not a good investment if it does not have a strong operational model or demonstrate positive growth.
ALSO READ: Curious about Mutual funds? Here's why one should invest in them
A good financial model must reveal budgeting capability, debt and equity, asset acquisitions and allocation of funds.
Competitive advantages that company provides
All businesses compete for the business of their consumers, and a successful firm will always have an upper hand. A firm that has a competitive advantage is a strong indicator of finding a good stock to invest in.
Meet with the owners of the company
Talking with the owners can help in verifying information on financials, future plans, and the direction the company is planning to move in. Confidence in the CEO of a company can be a promising sign to know the future success of it.
DO READ: Want to retire early? Here's how it is possible
Moreover, examine the founder's professional paths and how they assist their past (and present) employers in growing. Investors must also consider how a founder's or CEO's experience can help in handling the organisation in the future.
Things in an industry, economy, and neighbourhood will not be the same forever. Subsequently, thorough research must be done on the market and target clients before making any investment in any business.
What NZX-listed companies should one consider to invest money?
Below are 5 NZX-listed stocks that are amongst the best performing stocks.
How much does one invest to make NZ$1,000 a month?
An investor can make money from many types of investing. However, passive income cash flow from dividends is hard to beat. Dividends can provide regular and extra income for a long term.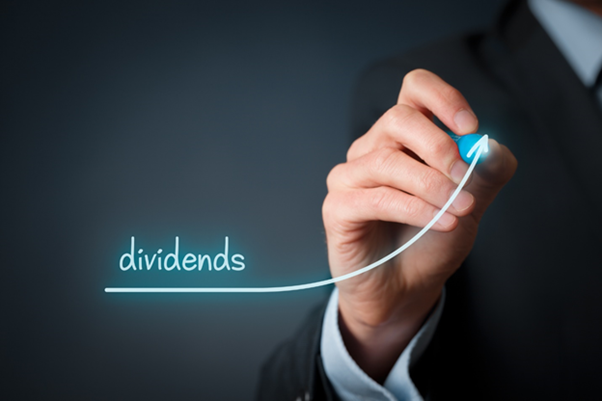 Source: ©Jirsak | Megapixl.com
Now, the question arises how much needs to be invested to make NZ$1,000 every month in dividends.
Pick a desired dividend-yield target
Before investing, an investor must be sure on the amount of dividend per NZ$ of investment he wants. Subsequently, the amount of money needed to be put in to get the appropriate dividend amount will be determined by the dividend earned on a NZ$1 investment.
ALSO READ: What is the purpose of dividends? Are they a good sign? A glance at 10 such NZX stocks
To make things easier, an investor may look at the dividend-yield ratio, which compares the dividend paid to the company's share price. However, there are firms paying high dividends yields at present but can suspend them later.
Hence, investors must act wisely in picking the options.
Find out the amount of investment needed to make NZ$1,000 a month
A portfolio typically consists of a variety of equities with varying yields. An investor can figure out how much money he needs to invest in order to get a specific quantity of passive income.
An investor can find out his portfolio yield by adding up all of the annual dividends paid by all of the companies in portfolio and dividing the total by the portfolio's market value. This can help an investor to come up with the amount needed to earn NZ$1,000 in dividends each month.
Choosing diversified dividend stocks that will help in making $1K
An investor must choose dividend-paying firms with a proven track record and those firms which have made consistent dividend payments to shareholders. A dividend yield of 5% is considered a healthy yield.
Further stocks selected must be diverse. i.e. of different size and dealing in different industries and sectors. A highly diversified portfolio typically includes 10-30 stocks.
Consistently invest in the monthly dividend portfolio
An investor must regularly purchase a consistent amount every month of the top dividend-paying investments. He must target on making more and spending less to create more cashflow.
A thorough research must be conducted before making any final financial decision.