The New Zealand share market showed slight improvement at the end of the week. The benchmark S&P/NZX50 Index closed up 0.26% at 12,550.39 on 11 June. While some stocks gained, others had to see a steep fall in their share price.
Source: © Lasserdesignen | Megapixl.com
Investors are often interested in tracking everyday performance of stocks by looking at their recent updates and announcements, before making any investment in a particular stock.
On that note, let us take a look at these 4 NZX-listed stocks that gained or lost at the end of the day.
Savor Limited (NZX:SVR)
Avor Group, prominent hospitality services provider in NZ, recently revealed that the Group continued its momentum in H1 of 2021. It reported a $3.6-million rise in its earnings from the core business in H1 of this year on pcp but revenue saw a drop of more than 30% in the period.
ALSO READ: Why are these 6 NZX stocks creating a buzz today? TWR, AMP, KFL, BRM, MFT, SKC
It also suffered a loss of $3.4 million from the divestment of Moa Brewing company. However, the Group also completed the purchase of Amano, Ortolana, and The Store from Hipgroup Limited in early April 2021. The Group remains well placed for future growth.
On 11 June, SVR ended the trading session at $0.2, up 5.26% from its previous close.
Scott Technology Limited (NZX:SCT)
Scott Technology, a NZ-based engineering company, is getting more contracts and interest globally as COVID-19 restriction are being lifted gradually while automation demand rises.
The Group is witnessing a rise in automation demand and benefitting from the rising demand. Many new multi-million dollar projects are proceeding in Scott operations in China, Australia, the US and Europe.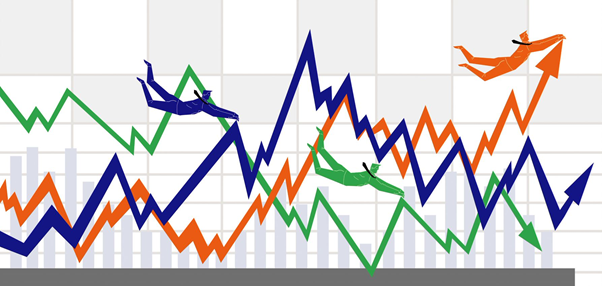 Image Source: Copyright © 2021 Kalkine Media
On 11 June, SCT ended the trading session at $2.6, up 4.84% from its previous close.
Blackwell Global Holdings Limited (NZX:BGI)
Blackwell Global Holdings, an investment holding company, stated that the total revenue earned stood at $528,000 for 12 months ended 31 March 2021 but posted a total net loss of $427,000 for the period.
The Group decided to end its finance company operations as it was not able to raise sufficient funds to develop and grow a finance company operation. Further, the Board is seeking out for an apt business opportunity to invest in or acquire through a reverse takeover transaction.
DO READ: Why to explore 3 hot NZX dividend stocks in June 2021?
On 11 June, BGI ended the trading session at $0.006, down 14.29% from its previous close.
DGL Group Limited (NZX:DGC)
DGL Group, a chemical manufacturing company, approved plans for creating a new chemicals storage warehouse at DGL's existing Mount Wellington Warehousing and Distribution facility, in Auckland.
The project is expected to cost $4500K and would likely to expand the company's existing commercial trajectory in Mount Wellington.
ALSO READ: Why the 4 NZX Stocks were Most Active on Thursday
On 11 June, DGL ended the trading session at $1.28, down 6.57% from its previous close.
(NOTE: Currency is reported in NZ Dollar unless stated otherwise)