Summary

Annual reports and announcements by the afore-mentioned stocks.
Let's check whether there are more sells or buys on these stocks.
Why did they gain or lose today on the NZX?
Some stocks made a stellar performance today while some declined due to some announcements made by the NZX-listed Companies. It's all about whether those announcements enthused the investors or dashed their hopes. Let's look at some of these stocks and relate them to their price movements to ascertain whether they were gainers or losers in today's trade.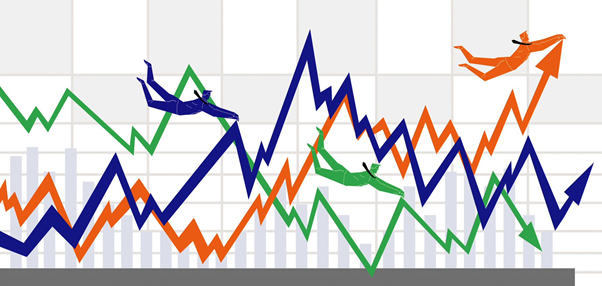 Image Source: Copyright © 2021 Kalkine Media
New Talisman Gold Mines (NZX:NTL)
This Company owns a research and mining permit at the Huraki Gold Field. According to the Full-year results announcement made by the Company recently, the revenue earned was NZ$3,000, and the NPAT was NZ$7,62,000. The Company also decided to not give out any dividend at the moment.
On June 4, New Talisman Gold Mines traded at NZ$0.004, up by 33.33%, at the time of writing.
IkeGPS Group Limited (NZX:IKE)
This Company creates some of the most dependable and complex GPS systems in the country. In the full-year results presented by it today, it revealed that the total revenue collected was NZ$9.3M, the Net cash flow was NZ$3.3M, and the operating loss after tax was NZ$7.4M.
On June 4, IkeGPS traded at NZ$1.130, up by 0.89%, at the time of writing.
Read now: Look At These 5 NZX Penny Stocks Less Than $1 For Growth
Metro Performance Glass Limited (NZX:MPG)
This company deals in industrial-quality glass for various applications. Of late, its FY21 results have been declared, which seem to be strong, with the balance sheet and cash flow also in a strong position. The EBIT was recorded at NZ$17.9M, an 18% decline, and the NPAT was found to be NZ$8.5M. The business received good results in Australia too, indicating a food future for the Company.
On June 4, Metro Performance Glass Limited traded at NZ$0.430, up by 2.38%, at the time of writing.
Also read: 5 NZX Stocks Buzzing with Annual Reports - CGF, GFL, IKE, NTL, BFG
Cavalier Corporation (NZX:CAV)
Dealing in flooring and carpet services, Cavalier Corporation announced that its Director Grant Biel had expressed desire to step down from his position before or the annual meeting, which was determined to be held on 25 November 2021. He has been with the Company for 57 years and shall transition into the role of the Director Emeritus that he shall hold thereafter till he lives.
On June 4, Cavalier Corporation traded at NZ$0.405, down by 4.71%, at the time of writing.
NZ Windfarms (NZX:NWF)
Owner of the Te Rau Windfarm, NZ windfarms operates and functions extensively in this field. It recently announced the Volume Variable fixed Price Agreement, which shall be applicable on 25% of its production between Oct 1, 2022, to June 30, 2023. The prices shall be reflective of electricity prices that have been materially elevated.
On June 4 NZ, Windfarms traded at NZ$0.210, down by 2.33%, at the time of writing.
Did you miss: NZ Government Comes Up With Funds to Support Flood-Hit Canterbury Region
My Food Bag Group Limited (NZX:MFB)
This is a meal Kit Operator System functioning in New Zealand. In the Company's annual report, it explained how the business performed resiliently despite the pandemic wreaking havoc last year. The Company recorded a revenue of NZ$190.7M and the EBITDA was NZ$29.0M, both substantially higher than pcp. The NPAT was recorded NZ$1.6M.
On June 4, My Food Bag Group Limited traded at NZ$1.440, down by 1.37%, at the time of writing.