All the top gainers on the NZX today are penny stocks. It shows it was a day of traders as penny stocks witnessed the maximum buying against the less buying in large- and mid-cap segments. Some penny stocks that created the buzz at the stock market on Friday were:
Promisia Healthcare Limited (NZX:PHL)
It's a healthcare company that markets and develops special natural products. The stock gained 100% intraday at NZ$0.002. PHL recently made a share purchase worth NZ$1.7 million to provide PHL with adequate working capital and funds for future growth and acquisitions. PHL also recently issued new shares worth NZ$450K to wholesale investors and would be issuing the remaining shares to the Brankin Family Interest Trust.
Also Read: 6 NZX Stocks That Shined Or Faded In The Market Today - JLG, VGL, PYS, PHL, GFL, SMW
It is an investment company that invests wisely in all-weather stocks. The stock gained 12% at NZ$0.297 intraday on Friday. On Thursday, the Company had announced its undiluted NAV to be NZ$0.8432. The share price had closed at NZ$1.00.
Allied Farmers Limited (NZX:ALF)
ALF gained more than 12% at NZ$0.630 on the NZX on Friday as its partner company NZ Rural Land Company Limited entered into a conditional deal to buy the Van Leeuwen Group farms on Friday. This will entail buying of 14 large-scale dairy assets in South Canterbury and North Otago for NZ$114M. This comes close to the decision of NZL purchasing 456 hectares of land in southland for NZ$10.373. It may be noted that Allied Farmers owns a 50% interest in New Zealand Rural Land Management Limited Partnership (NZRLM), which is the external manager of NZL.
Also Read: Allied Farmers reports an increase in NPAT but lower profit before tax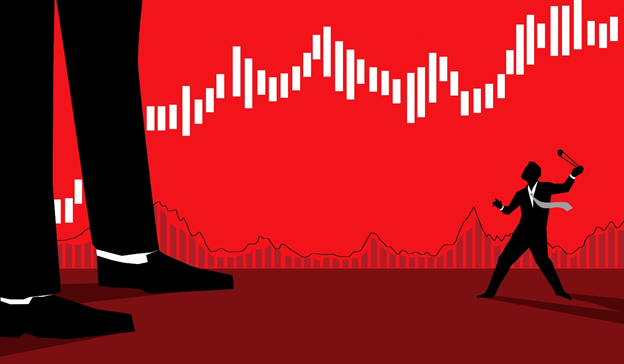 Image Source: Copyright © 2021 Kalkine Media Pty Ltd
Also Read: Allied Farmers reports an increase in NPAT but lower profit before tax
PaySauce Limited (NZX:PYS)
PYS was also trading fairly up by 7.27% at NZ$0.295. In its recent trading update, PYS had reported a growth in revenue as well as customers. It said that while the processing-fee customers grew by 42% YoY basis, the Company saw a growth in new clients by about 100 in the quarter, taking the total number of clients to 3,377, up 355, YoY.
Also Read: How these 5 NZX stocks are moving today - GEO, FPH, PYS, MWE, AMP
PYS CEO and Co-founder Asantha Wijeyeratne said the last quarter was important from the viewpoints of development and planning. A huge amount of work has been done on strategy and the company is now at a stage of reaping rewards.
Goodwood Capital Limited (NZW:GWC)
GWC was another penny stock that gained 7% on the NZX on Friday. The Company last reported its financials for the half year ending September 2020 when it was in liquidation. Following removal of the company from liquidation, the board of the Company embarked on a major restructuring. The board was looking for suitable opportunity to invest. Mounterowen Limited was supporting the Company to come out of its liquidation woes. Mounterowen bought all outstanding liquidation debts of approximately NZ$250,000 and even agreed to defer the debt repayment.