Summary

Half -year results announced by Telstra and Downer reflected reduced income because of COVID-19 crisis.
Telstra continues to be the leader in offering 5G services and is responsible for providing over a million 5G devices through its network.
Downer's transport revenue witnessed a rise of 13% to reach $2.5 billion indicating strong road services performance.
Half-year results, as the name suggests are financial reports for businesses for a period encompassing 6 months. The main objective of releasing this report from time to time is to keep the shareholders updated and interested in the performance of the respective companies.
Source: @Kentoh|Megapixl.com
Let us have a look at the interim results released by the two eminent companies listed with NZX and understand what they have been up to!
Telstra Corporation Limited
Telstra Corporation Limited (NZX:TLS) one of New Zealand's leading internet and telecommunications provider has revealed its half- yearly results ended 31 December 2020.
Telstra's Financial Performance
The total income of the Company stood at $12,015m in 1H21 as compared to the $13,413m at the same time last year, indicating a drop of 10.4%. The profit earned by the Company was $1,125m as compared to the $1,150m in pcp, which means a 2.2% drop in 1H21 period.
The EBITDA was recorded to be at $4.07B decreasing by 14.7% on pcp, while NPAT went down by 2.2%. The decrease of underlying EBITDA by 14.2% on the basis of guidance, with the 2 biggest contributors to the decrease being projected from the in-year nbn headwind which was $370m and $170m expected as the outcome of coronavirus effect.
Operational Activities
The Company further said that its implementation of T22 plan remains intact with above 80% of the measures utilised to keep a track of development against present delivered or on course for delivery.
Delivering to over 50% of Kiwis, Telstra continues to be the leader in offering 5G services. Telstra is responsible for providing over a million 5G devices across the country.
Telstra witnessed a solid consumer growth in mobiles and added 80k net retail postpaid services (consisting of 58k branded and 22k from Belong).
Dividend
The Company's Board announced to pay an interim dividend of 8 cents/share to the stakeholders on 26 March 2021. The 8 cents dividend would be fully franked at a tax rate of 30%.
Also, from 24 February, the Company's shares would trade excluding the entitlement to the dividend.
Outlook
The year ahead has several expectations riding on it, to further enhance the growth of the Company and being able to tackle the current world economic conditions considering the COVID-19 crisis.
The revised total income range is presently between $22.6 billion to $23.2 billion, which was lower than the previous guidance. In 2H21, the underlying EBITDA is expected in the range of $3.3B and $3.6B. If we were to consider this through the FY21, the underlying EBITDA would range from $6.6B billion to $6.9B, respectively.
On 12 February, by the end of the trading session, Telstra was at $3.51, up by 0.29%.
Downer EDI Limited (NZX:DOW)
Recently, one of the leading Integrated services providers also released its half-yearly report for the period closed 31 December 2020. The multinational Company is listed on both NZX and ASX and with thousands of employees in over three hundred locations.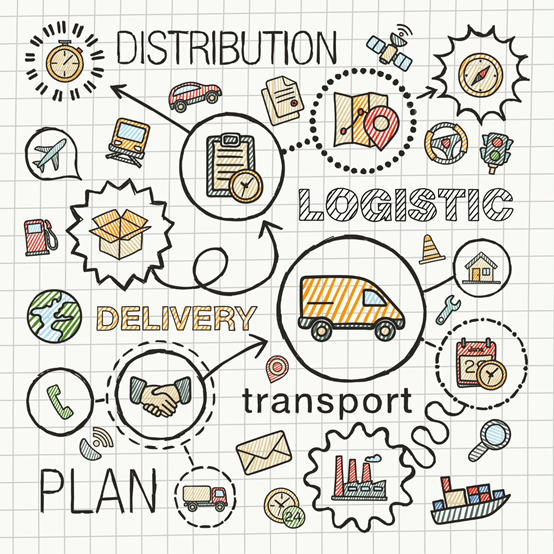 Source: @Hilchtime| Megapixl
Financial performance in Half-Year 2020
The total revenue (including JVs and other income) earned by the Company in the 6-month period was down by 10.6%, standing at $6.1 billion.
The transport revenue witnessed a rise of 13% to reach $2.5 billion indicating strong road services performance. The utilities revenue saw a downfall of 28% to reach $1.0 billion. This was partially a result of the good performance in sectors such as power and gas and defence, etc.
While the facilities revenue witnessed a decline of 20.9% to reach $1.4billion, the EC&M revenue stood at $505.8 million, down by 28.4%. The mining revenue was found to have declined by 5.2% to reach $737.0 million.
The statutory EBITA was declared to be down by 8.8% standing at $195.8 million. The EBIT was revealed to have gone down by 10% to $162.4 million. Statutory NPATA was revealed to be $99.0 million, which was down by 14.3% on previous corresponding period (pcp).
Dividend declared for Half- Year 2020
An interim unfranked dividend of 9.0 cents for each share has been announced by Downer EDI, which is payable by 25 March 2021. The Board has further announced to pay ROADS security, a fully imputed dividend that has a yield of 4.32% pa, (paid every quarter), with the next payment due date as March 15, 2021. The Company still does not wish to indulge in a dividend reinvestment plan.
Outlook
The Company plans to move forward with its concentration on the Urban Services Business line that includes Facilities and Asset, Transport, as well as Utilities.
Another objective shall be to create a business model that is low on risk and light in terms of capital investment in order to generate a more bankable system for revenue and growth in the future.
Divestments in Mining business
As announced in the year 2020, Downer EDI has entered contracts for the sale of the below mentioned:
Open Cut Mining West
Downer Blasting Services
Underground
Snowden
Stakes in RTL JV
The Company is amid negotiations with various parties showing their interest in its other mining businesses.