Highlights

Napier Port has performed well in Q3FY21 and also in its 1HFY21 results.
Its container and bulk cargo performed well despite COVID-19.
The cruise segment suffered as there were no calls due to border closures
Napier Port Holdings Limited (NZX.NPH) is a 150-year-old port that serves the Hawke's Bay area. It is the fourth largest in terms of container volumes and helps the region by connecting customers and the community to global markets. Napier Port offers a range of services, including container, bulk cargo and cruise vessel services.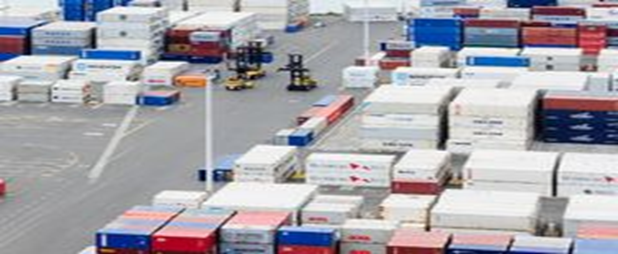 © Dpimborough | Megapixl.com
Napier will be announcing its full-year results on 25 August 2021. Going by the Q3 trading updates and 1HFY21, expectations are that the Company would come out with flying colours. Let's see the Q3 trading update to know what to expect from the upcoming results.
Q3FY21 Trading update:
Recently, NPH released its trade volume data for the third quarter and nine months ended 30 June 2021. The trade volumes showed a remarkable increase of almost 61.8% in bulk cargo compared to pcp. Even the containerised trade volumes increased by 8.3% due to wood pulp and timber.
Also Read: What's the reason for Napier Port's (NZX:NPH) high trade volumes for Q1FY21?
Chief Executive Officer of Napier Port, Todd Dawson said that the log export volumes for June 2021 were the highest on record. This has been due to strong demand for New Zealand logs from offshore.
Also Read: Sailing smooth: a glimpse into Port Stocks—POT, NPH and SPN
Despite being affected by shipping schedule disruptions, the wood pulp and timber exports for Q3 increased by 21.3% over pcp. In the prior comparative period also, the container traffic was adversely affected due to lockdown Level 4.
Reefer export also increased by 1.4% in Q3 and the increase was mainly due to higher demand for meat and other fresh and chilled produce offset by a decline in export of containerised apples.
Also Read: Five Interesting NZX Stories To Watch Out For Today—TAH, MEE, NPH, SCL and TLT
Other container movements also increased by 68% due to an increase in trans-shipment activity.
In the bulk cargo segment, total volumes for Q3 increased by 61.8%. Log exports also saw a significant increase. For the quarter, log export volumes increased by 75.6% due to high log export market.
For the nine-month period to June, log export volumes were 36.1% higher over pcp and total bulk cargo was also up by 29.7%. In the quarter, charter vessel calls increased to 256 from 223 in the same nine-month period a year ago, as a result of the increase in bulk cargo volume.
Cruise Services, however, suffered as no cruise vessels were called due to the close of the international borders. However, in the same period of previous year, 76 cruise ships had called Napier Port.
First half of FY21 shows resilience
The first half of FY21 also showed resilience due to the diversity of its portfolio. Log exports drove the increase in 1HFY21. The Company reported a revenue increase of 0.6% to NZ$52M. Total container trade did not show any marked difference from pcp but bulk containers increased by 17% in the first half of FY21.
Also Read: Are These 3 NZX Port Operators – POT, NPH, SPN Flavour Of The Month?
Even though, the results from operating activities were down by 2% and underlying profits also declined, the Company rewarded its shareholders with a fully imputed interim dividend of 2.8cps.
Guidance for the second half of FY21 is at NZ$39M to NZ$42M.
On 17 August 2021, the stock was up by 0.32% at NZ$3.230, at the time of writing this article.

Bottomline: The 1HFY21 results and Q3FY21 trading updates are indicative of a robust financial result for the Company. Both these show that the Company has performed well despite international borders being closed due to consistent demand for New Zealand goods like log and meat and other exports. These foretell that the upcoming full-year results will be along the expected lines.