Summary

Barramundi Limited offers growth trends in monthly update
Tourism Holdings Limited making progressive gains post Trans-Tasman bubble
AMP Limited announces dividend for the quarter.
Factor impacting the market fluctuation between green and red on the stock market are several ranging from essential announcements made by Companies to general commodity-based updates in the industry. Let's see how the below mentioned stocks fared in today's market.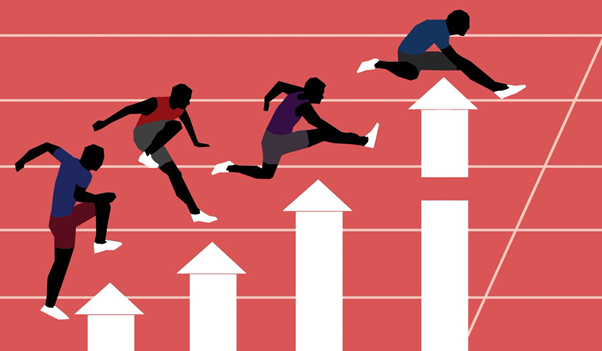 Image Source: Copyright © 2021 Kalkine Media
Metro Performance Glass Limited (NZX:MPG)
This Company offers industrial grade glass for various purposes. The annual meeting of the Company is to be held on August 6, 2021. Director nominations have to be made known by the 17 June 2021, announced the Company. It was further said that other details about the meeting shall be conveyed to the attendees through the notice that shall be sent to them.
On June 17, Metro Performance Glass Limited traded at NZ$0.445, up by 1.14% at the time of writing.
Barramundi Limited (NZX:BRM)
This Company works in the Australian equity market with p and coming businesses. In the June 21 monthly update by the Company, gross performance of +0.2% was recorded by the business, while the financials were +4.4% up in the month. Portfolio wise, CBA witnessed a 12% growth while Westpac 8% and CSL 7% besides others.
On June 17 Barramundi Limited traded flat at NZ$1.100, at the time of writing.
Also read: Market Highlights: 5 NZX Stock Stories Making headlines on Monday -LIC, MEL, AIR, ATM, KMD
The a2 Milk Company (NZX:ATM)
This is a business that is airy based and has different bifurcations into brands. The latest announcement that it made was regarding the knowledge of the media reporting that was done on the matter of the alleged class action. The investigation is being done by Slater and Golden Lawyers; however, the Company isn't aware of any legal action being taken against them currently.
On June 17, the a2 Milk Company traded at NZ$6.470, up by almost 1% at the time of writing.
Don't miss: Why are these 6 NZX stocks creating a buzz today? TWR, AMP, KFL, BRM, MFT, SKC
AMP Limited (NZX:AMP)
The Company offers finance driven solutions, whether insurance or superannuation, pension to investments etc. Recently it was announced its dividend of AUD 0.797c, ex-dividend date on 7 September 21 and payment date 16 September 2021. This shall be a quarterly dividend.
On June 17 AMP Limited traded at NZ$1.330 flat at the time of writing.
Tourism Holdings Limited (NZX:THL)
This is an RV/ holiday vehicle rental Company. In their recent announcement, it expects the net loss for the upcoming period till 30 June 2021, to be ranging between NZ$14-18m. The Company further hopes to keep making positive gains in business considering the travel bans are gradually being lifted and people are looking to plan holidays.
On June 17, Tourism Holdings Limited traded at NZ$2.470, down by 3.14% at the time of writing.
Read now: Why Are Prices Of 6 NZX Stocks Fluctuating?
Me Today Limited (NZX:MEE)
It offers responsibly sourced skin care and make up. The Company announced a few days ago that it pens an investment opportunity to investors worth NZ$3.75m. This comes as a part of their capital raise process. An offer has been created for the current investors using the share purchase plan as well.
On June 17 Me Today Limited traded at NZ0.104, up by 1% at the time of writing.
Read now : Coronavirus Reaches Mt Everest, Nepal Worried About its Tourism Industry