Summary

The benchmark S&P/NZX fell 1% on Wednesday due to worsening fears of COVID-19 outbreaks in Asia and Wall Street.
Stocks keep fluctuating due to different economic and financial developments.
Here are 6 gainers and decliners of the day ended 22 April.
Every day, investors and stakeholders watch the stock market for different developments. Although some continue to grow at an impressive rate, some are declining for a number of reasons.
On 22 April, at the time of writing, the benchmark S&P/NZX50 Index was trading at 12,612.22 points, up 0.61%, after closing down 1% at 12,535.3 on Wednesday. The index slid on Wednesday amid deteriorating COVID-19 fears across Asia and Wall Street.
Source: Copyright © 2021 Kalkine Media Pty Ltd
The NZX board keeps track of a number of NZX stocks, displaying gainer and decliner patterns at any given time of day.
With this context in mind, let's take a look at 6 NZX stocks that were the winners and losers of the day.
My Food Bag Group Limited (NZX:MFB)
On March 5, My Food Bag was listed on the NZX and the ASX. The listing made MFG the largest IPO in New Zealand by the sum raised since 2014.
It had a retail sale of 185 million, fully paying shares at a price of $1.85 per share. The bulk of shares were purchased by New Zealand investors, with some overseas foreign investors providing strong funding.
The Group is due to announce its annual reports for the financial year ended 31 March 2021 on 21 May 2021.
ALSO READ: Why These 10 NZX Stocks Are Hitting The Headlines- TRA, MFB, TWR, PPH, SEK, FCT, ARG, CVT, SCT, PYS
On 22 April, at the time of writing, MFB was trading at $1.54, down 0.65%.
Allied Farmers Limited (NZX:ALF)
Allied Farmers raised money from a rights issue and the purchase of a 50% interest in New Zealand Rural Land Company Limited (NZX:NZL).
It supported the statement given by NZRLM on its conditional agreement on the acquisition of the dairy farm, based in Mokoreta, Southland, at a price of $10.37 million.
The Group announced a fully imputed dividend of 1.2cps in November 2020, less than 2cps announced in January 2020.
ALSO READ: Top 4 NZX Dividend Stocks To Keep An Eye On This Year- WHS, SCT, CDI, KMD
On 22 April, at the time of writing, ALF was trading at $0.55, down 1.79%.
AMP Limited (NZX:AMP, ASX:AMP)
AMP announced on March 29 that its deal with Precinct Properties NZ was coming to an end. Precinct would pay $215 million for 100% management rights, allowing it to internalise the management of its companies.
The proposed joint venture between AMP and Ares Management Corporation also drew interest. The Company recently announced the retirement of its CEO, Francesco De Ferrari. Alexis George will be the new CEO of AMP.
DO READ: Why To Watch Out For These 5 Penny Stocks Trading Under 50 Cents In April 2021?
On 22 April, at the time of writing, AMP was trading at $1.22, down 2.4%.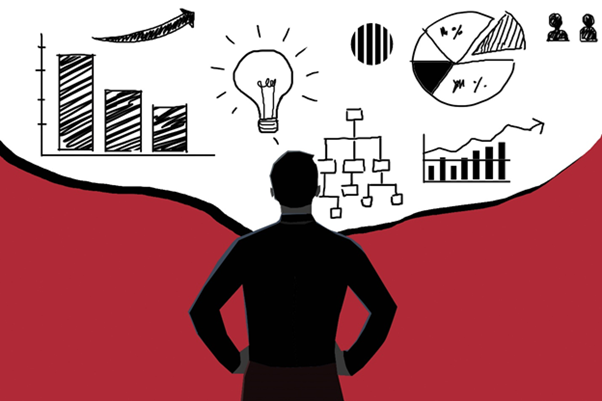 Source: Copyright © 2021 Kalkine Media Pty Ltd
Plexure Group Limited (NZX:PX1)
In March, Plexure Group stated that it had expected to surpass its previously projected earnings guidance.
While the net revenue is projected to be $29.2 million, EBITDA loss is estimated to be $5.6 million, which is around 20% less than the guidance provided earlier. This suggests that the company is on its way to a positive future. However, majority of countries in which PX1 operates continues to be affected by COVID-19.
On 22 April, at the time of writing, PX1 was trading at $0.86, down 2.27%.
Auckland International Airport (NZX: AIA)
Auckland Airport total passenger volumes decreased by 71.0% in February and by 53.8% in March 2021 on pcp due to travel restrictions imposed by the NZ government due to COVID-19.
However, with the opening of AU-NZ travel bubble this month, there can be a rise in passenger volumes. Adrian Littlewood, the CEO, recently stated that with the start of the travel bubble, the footfall could rise 10 times.
On 22 April, at the time of writing, AIA was trading at $7.75, down 0.13%.
Smartshares Australian Mid Cap ETF (NZX:MZY)
Smartshares Australian Mid Cap ETF makes investments in the ASX-listed financial products and is created to track the return on the S&P/ASX Mid Cap 50 Index.
ALSO READ: 6 NZX ETFs To Be Considered While Diversifying The Portfolio
MZY's 1-month return (before fees before tax) stood at 4.41%, while the benchmark S&P/ASX Mid Cap 50-Index rose by 4.43%. The Fund has a gross dividend yield of 1.14%, market cap of 0.17 billion, and net tangible assets of $9.02 as of 20 April.
On 22 April, at the time of writing, MZY was trading up $8.89, up 1.2%.
(NOTE: Currency is reported in NZ Dollar unless stated otherwise)