Source:ktasimar, Shutterstock
Summary

Diversified portfolio supports investors to manage risk and lower the effect of market volatility on a range of assets.
Diversification helps investors plan for long-term investment.
Bonds, fixed income, and commodities fall in the category of a typical diversified portfolio.
Diversification is an approach through which different investments are combined in a single portfolio. A diversified portfolio is a series of investments in a variety of assets with the goal of optimising returns. It can favour investors by reducing the risk and uncertainty of their portfolios.
A diversified portfolio is best suited to protect investors in the tough times like financial crisis. Such a portfolio helps investors lower risk as some asset classes will gain in spite of the economic performance.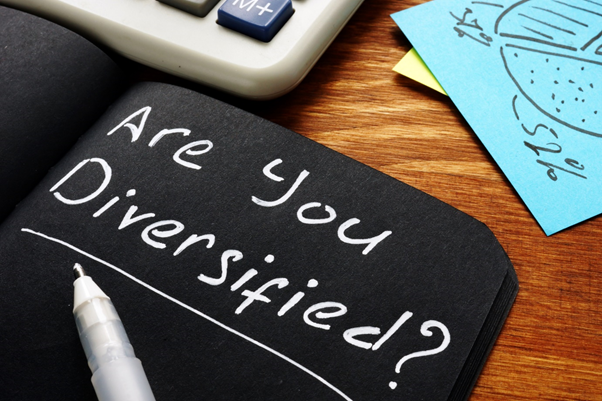 Source: © Designer491|Megapixl.com
Many investors diversify their portfolios by purchasing various types of funds. Stocks, fixed income, and commodities are all contained in a traditional diversified portfolio.
Let's have a look at the performance of these 8 NZX-listed stocks.
Wellington Drive Technologies Limited (NZX:WDT)
The Group's revenue fell in 2020 (down 40% on 2019) due to the decreased demand induced by COVID-19. However, the gross margin advanced to 28.6% due to improved sales mix.
On 26 March, the Group declared the launch of Connect™ Monitor, an IoT device designed for easy retrofitting to current cooler fleets. The product is one of the 4 new products planned to launch in 2021.
WDT expects revenue to be between US$40 million and US$43 million and EBITDA to be in the range of $2.5 million-$3 million for 2021.
On 26 March, at the time of writing, WDT was trading flat at $0.088.
Telstra Corporation Limited (NZX:TLS)
Telstra Corporation recently announced in its proposed legal corporate restructure that it plans to establish a new holding company for TLS, create separate subsidiaries, and introduce a new holding company and transfer requisite assets into ServeCo.
The Company expects that the new legal structure would prove to be of strategic importance and a crucial turning point in the Company's T22 strategy. Telstra also declared that its shares will stop trading on NZX from 16 June 2021 due to reduction in its shareholders on the NZ register.
Telstra paid an interim dividend of 8cps on 26 March and expects revenue to be between $6.6 billion-$6.9 billion for FY21.
On 26 March, at the time of writing, TLS was trading at $3.74, down 3.03%.
Hallenstein Glasson Holdings Limited (NZX:HLG)
Hallenstein Glasson Holdings posted a near-14% rise in its Group sales for 6 months ended 1 February 2021 while digital sales saw a 24% uplift during the period.
HLG declared an interim dividend of 23cps, due to be paid on 16 April 2021.
The business plans to continue to focus on building digital engagement and has appointed Stuart Duncan as the new Group CEO, who will begin his tenure from 1 April 2021.
On 26 March, at the time of writing, HLG was trading flat at $7.5.
Source: © Kgtoh|Megapixl.com
Sky Network Television Limited (NZX:SKT, ASX:SKT)
Sky Network performed strongly in H1 FY21 and persisted with its positive impetus. The Group is planning to sell 2 of the 3 buildings at its Mt Wellington site amid remote work environment and to free up capital for reinvestment purposes.
On 24 March, SKT confirmed roll-out of Sky Broadband. The new service offers unlimited data service with no capping for only $79 per month.
It expects EBITDA in the range of $170 million-$182.5 million for FY21.
On 26 March, at the time of writing, SKT was trading at $0.176, up 0.57%.
Air New Zealand Limited (NZX:AIR)
Air New Zealand posted a loss before tax of $185 million in H1 FY21 and a 59% drop in the operating revenue for the period due to COVID-19 impact.
However, the airline reported strong domestic and cargo performance in the period led by robust domestic tourism and the return of business demand. The Group expects to make a loss in 2021 amid uncertainty around travel restrictions and demand.
The airline announced the departure of its Chief Digital Officer, Jennifer Sepull, in March 2021.
On 26 March, at the time of writing, AIR was trading at $1.755, down 1.96%.
New Zealand King Salmon Investments Limited (NZX:NZK)
Revenues witnessed a slight decline to $82.4 million in 1H21 from $84.2 million in 1H20, reflecting COVID-19's impact on profitability. However, the Company's sales volume was stable and in similarity with the sales of 3,441 tonnes in 1H20.
The Group continues to evolve its aquaculture model with its plans to farm in the open ocean advancing well.
On 26 March, at the time of writing, NZK was trading at $1.51, down 1.31%.
Scales Corporation Limited (NZX:SCL)
In 2020, Scales delivered a profit that was in line with its initial prediction. The Group's diversified approach created a stable foundation for its activities. Strong growth was reported in the Food Ingredients division, which balanced lower earnings in Horticulture division.
Scales announced 19cps in dividends and plans to declare a final dividend for FY20 in May, to be paid in July.
The Group's underlying EBIDTA was between $46.5 million and $53.5 million for FY21.
On 26 March, at the time of writing, SCL was trading at $4.54, up 1.34%.
Summerset Group Holdings Limited (NZX:SUM)
Summerset Holdings performed well while maintaining strong profitability and resilience throughout 2020.
The Company announced Wednesday that it had bought a third property for the building of a retirement village in Victoria. Summerset expects to open main buildings in its Richmond (Nelson) and Avonhead (Christchurch) retirement villages in 2021.
Summerset declared the final dividend of 7cps, bringing total dividend payment to 13cps for 2020. SUM appointed Tania Smith on 26 March as Acting Chief Financial Officer from 29 March 2021.
On 26 March, at the time of writing, SUM was trading at $11.67, down 2.34%.
(NOTE: Currency is reported in NZ Dollar unless stated otherwise)