An earnings announcement is a public declaration of a company's results, which is generally made on a regular basis. These formal statements are made quarterly or yearly to keep investors and the general public informed about a company's financial status.
Stock prices might go up or down when earnings are announced, depending on how the results panned out and partly due to profit predictions made by equity analysts.
Let's have a look at the performance of these 5 NZX-listed stocks that declared their FY21 results recently.
Radius Residential Care Limited (NZX:RAD)
Radius Care is a specialist aged care and retirement village provider, which got listed on the NZX on 10 December 2020. The Group declared its FY21 results for 12 months to 31 March 2021, which reflected strong growth and a record year despite COVID-19 challenges.
RAD reported a 10.8% rise in total revenue to $126 million and a rise in Underlying EBITDA per occupied aged care bed to $19.5K in FY21, up 13.3% from FY20.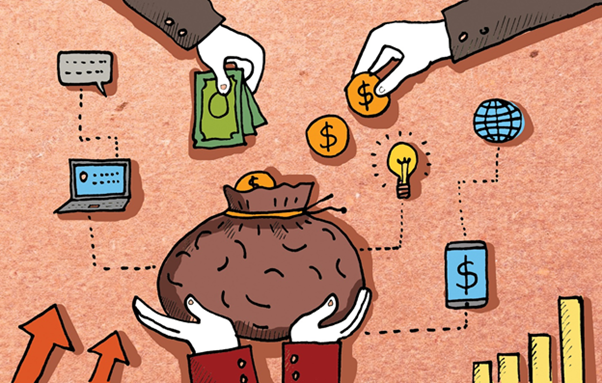 Source: Copyright © 2021 Kalkine Media
The Group announced to pay a dividend of 0.89cps on 21 June 2021, bringing the total gross dividend of 1.46 cps for the financial year. A demand driven growth is expected ahead alongside which, RAD would continue to expand its aged care and retirement village offering.
On 28 May, at the time of writing, RAD was trading flat at $0.91.
NZ Automotive Investments Limited (NZX:NZA)
NZ Automotive witnessed a drop in revenue and income for FY21 due to COVID-19 but reported an NPAT of $3.8 million, marginally above guidance range of $3.3 million-$3.7 million.
DO READ: Are These 3 Companies—BLT, PYS, GWC Up For A Banner Year Ahead?
The Group declared a dividend of 5cps for FY21, due to be paid on 17 June 2021. NZAI's long-term objective is to establish a diverse automotive services company by leveraging its retail sector.
The automobile finance business of NZAI will continue to be a focus for expansion.
On 28 May, at the time of writing, NZA was trading flat at $1.07.
EROAD Limited (NZX:ERD)
EROAD, a transportation technology services firm, reported a 13% rise in revenue and EBITDA to $91.6 million and $30.7 million for FY21. The Group fast-tracked its growth strategies to take better advantage of prospects, which have emerged from challenges in the last 12 months.
ALSO READ: Look At These 6 Hot NZX Dividend Stocks In May
The Group declared it expects that the percentage revenue growth in FY22 will strengthen from that delivered in FY21. EROAD's cash flow, along with the company's recent $53 million capital raising and banking facilities, positions it well to explore strategic expansion possibilities.
On 28 May, at the time of writing, ERD was trading at $5.57, up 2.96%.
Kingfish Limited (NZX:KFL)
Kingfish, an investment firm, declared an NPAT of $142.7 million for FY21, up from $1.7 million in FY20, due to recovery in key portfolio stocks.
Source © Rajachadive | Megapixl.com
The Kingfish portfolio attained a gross performance return before fees and expenses of +46% and an adjusted net asset value (NAV) return of +41.1%, compared to the S&P/NZX50G, which reported a 28.2% rise for the 12-month period.
GOOD READ: Would the 5 Diversified NZX Stocks Lessen Portfolio Risk?
KFL declared a dividend of 3.6cps, payable on 25 June 2021.
On 28 May, at the time of writing, KFL was trading at $2.02, up 2.02%.
Accordant Group Limited (NZX:AGL, ASX:AGL)
Accordant group reported an NPAT of $6.2 million for FY21, up from $2.7 million in the previous year. Curtailed operating, capital expenditure, salary sacrifices across personnel, and landlord rental support were some of the steps taken by AGL to reduce the COVID-19 impact.
ALSO READ: Could These 6 NZX Penny Stocks Emerge As Multibaggers?
The Group also declared plans to resume dividend payments with an 8.2cps final dividend, due to be paid on 30 June 2021.
On 28 May, at the time of writing, AGL was trading at $1.35, up 2.27%.
(NOTE: Currency is reported in NZ Dollar unless stated otherwise)