Meridian Energy Limited (NZX:MEL, ASX:MEZ) has stayed relatively resilient from the COVID-19 impact as the product created and sold by MEL is needed by everyone.
The Group witnessed a significant drop in demand for electricity during the Level 4 lock down, but demand bounced back to pre-COVID levels since that time.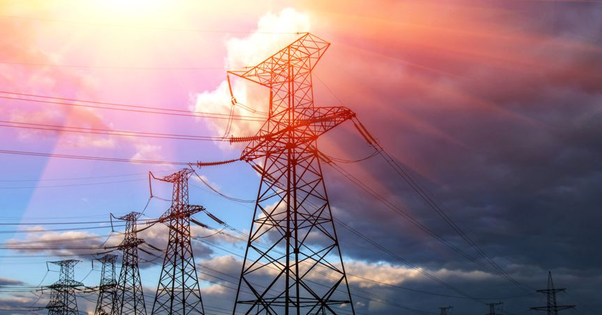 Source: Shutterstock
On 27 January 2021, Meridian Energy provided its monthly operating report for December 2020.
Key highlights
For most of NZ, December was dry and mild with near average temperatures, and rainfall well below average, including western parts of the South Island.
Some of the highlights of Meridian's operating report for December 2020 included the following:
Meridian's monthly total inflows were 80% of historical average in the previous month.
National hydro storage reduced from 95% to 79% of historical average in the month to 18 January 2021.
Waitaki catchment water storage was at 73% of historical average at the end of December 2020, down 46% during the same time in 2019.
South Island storage stood at 72% of average, while North Island storage was at 117% of average on 18 January 2021.
Source: MEL NZX update, dated: 27 January 2021
Further, national electricity demand in December 2020 was 0.9% lower than the same month in 2019. However, Meridian's Australian electricity customer numbers were 13.1% higher than the same time in 2019 at the end of Q2 FY21.
Meridian's NZ and Australia Retail business
NZ retail sales volumes were 8.9% higher in December 2020 than December 2019. Sales rose in most segments in the month with residential (+8.8%), SME (+22.0%), large business (+8.3%), and corporate (+15.7%) compared to December 2019. New Zealand customer connection numbers rose 0.4% during December 2020 and 2.6% since June 2020.
ALSO READ: NZX 50 Energy stocks that began 2021 on a positive note
Powershop in Australia achieved outstanding growth as customers continued to choose cleaner energy options. Powershop Australia electricity and gas customer connection numbers rose 0.4% and 1.1%, respectively, during December 2020.
Tiwai Point Aluminium Smelter to exit in 2024
On 14 January 2021, MEL revealed that Rio Tinto had agreed to the new contract conditions presented by Meridian. This implied continuation of operations of New Zealand Aluminium Smelter (NZAS) Tiwai Point Aluminium Smelter till December 2024.
In October 2019, Rio Tinto had announced to undertake a strategic evaluation of NZAS at Tiwai Point in Southland. Rio terminated its contract with Meridian on 9 July 2020 and intended to shut down the smelter by 31 August 2020.
On 27 January, at the time of writing, MEL was trading at NZ$7.74, down 2.03%.