Source: GH Studio, Shutterstock
Stocks which have the highest volumes can also be called the most traded stocks on the markets. The volumes are high due to the buys or sells on the stock at a particular price. Volumes also show how liquid the stock is. These are the most active stocks of the day. Normally, volumes and the stock price have a close relationship. If the stock is up it reflects more buys and if the stock is down it shows the sells on the stock at that particular price level.
Let's have sneak peak at the most traded stock on the NZX today.
Meridian Energy Limited (NZX:MEL)
MEL was the most traded stock of the day. Its trading volumes relative to other stocks was 2,470,684. The stock was trading marginally up by 0.18% NZ$5.460
MEL had recently reported its half-year results in line with the forecasts. Recently, it had also announced its dividend reinvestment plan for its shareholders after rewarding them with good dividends.
Contact Energy Limited (NZX:CEN)
CEN was also trading high reflecting high volumes to the tune of 1,839,034 at the time of writing. The stock was flat at NZ$7.050.
Recently CEN had announced that it had had bought geothermal specialists Western Energy Services. CEN bought 100% shares in this company which is based out of Taupo. Buying this Company will support CEN in lowering the Thermal energy costs because of implementation of innovative technologies. Before that it had also announced a DRP for its shareholders.
NZ Windfarms Limited (NZX:NWF)
NWF reflected highest trading volumes intraday. The stock was trading up by 5% at NZ $0.210 and the volumes were around 748,331.
NWF on Monday announced that it had reached an agreement on its next Variable Volume Fixed Price Agreement (VVFPA) for all of its production from January 1 to September 30, 2022. An existing agreement is already in place for production before 1 January 2022. The new agreement will replace the existing one.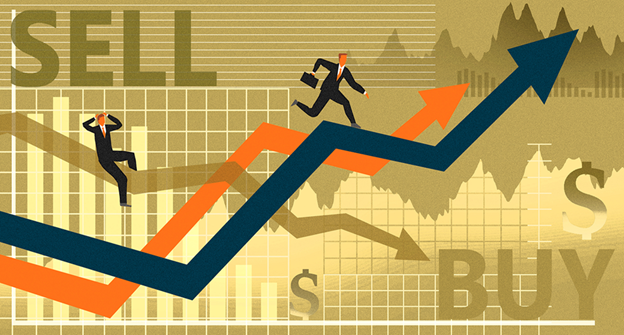 Image Source: Copyright © 2021 Kalkine Media Pty Ltd
Pacific Edge Limited (NZX:PEB)
PEB also reflected high trading volumes. Its stock was down by 1.67% at NZ$ 1.180 and the volumes at the time of writing were 496,447.
Also Read: 5 things to know about what happened on NZX so far - PEB, KMD, SPK, ERD, VGL
PEB had announced on Monday that its CEO, David Darling who had been with the Company for 18 years was retiring from April, 2022. He was instrumental in steering the Company to becoming a completely commercial entity from a research based one and also increasing its global footprint.
Pushpay Holdings Limited (NZX:PPH)
PPH reflects high trading volumes and more sells than buys. Even the stock price testifies to that as it was down by 1.98% at NZ$1.980 . The volumes were 385,614 at the time of writing.
PPH a donor management company has been one of the most traded stocks. The stock is getting investor interest ever since it roped in Sixth Street, the leading global investment firm as a new cornerstone investor. It will be holding a large number of shares in the group, approximately 17.8%.
NZM also reflected high trade volumes of 1, 501, 489 down 1.20% at NZ0.820. The stock saw investors interest ahead of shareholders meeting on April 16, 2021.
Of late NZME had announced slight movement in its shareholding pattern. Forage Funds Management Pty Limited had announced that it would move 1% or more of its holding of ordinary shares in NZME elsewhere. Forage holds 5.36% ordinary shares in NZME. This equals to 10,581,967. Total number of shares of NZME being 197,570,061. Of the 5.36 % shares, Forage announced movement of 1%, as late as on Friday's trading session. NZME has been divesting its shareholding to address its stressed balance-sheet.
Spark New Zealand (NZX:SPK)
SPK was also trading high. The volumes were 1,243,374. The stock was flat at NZ$ 4.415. The investors have been enthused by the Dividend Reinvestment Plan, announced by SPK. In which, the price for each share is NZ $4.43. This price is at a discount of 2%. ON April 9, it also provided its trading updates which were in the positive territory.
Also Read: Samsung Collaborates With Spark New Zealand To Roll Out 5G In Christchurch
Vital Healthcare Property Trust (NZX:VHP)
The Company reported high trading volumes of 1,115,417 at the time of writing. The stock was trading flat at NZ$ 2.920. Of late, the investors were enthused by the dividend reinvestment plan with a strike price of NZ$ 2.88, at almost 1% discount to its shareholders.
Auckland International Airport (NZX:AIA)

AIA stock trading volume was 9,58,273 intraday. The stock was trading up by 1.12% at NZ$ 7.695. A lot of buying is witnessed in this stock as investors are hoping that due to opening up of quarantine free trans-Tasman travel, there will be more international travelers and the Company will recover its losses.
Ever since the government announced the date of trans-Tasman bubble, the stock has been looking up.
Kiwi Properties Limited (NZX:KPG)
KPG was another highly traded stocks intraday. It reported volumes of 914,176. The stock was down 0.40% at N$1.240 at the time of writing.
Recently, KPG and Tainui Group Holdings (TGH) had announced a partnership over Centre place North and nearby properties. The JV made the way for creation of a mixed-use precinct in the heart of Hamilton's CBD. Before that, KPG had also announced its sustainable debt programme.