Source: TheCorgi, Shutterstock
Stock markets are often characterised by dynamic and ever-changing market trends and speculations. While some companies witness a change in their management, others report financial results either reflecting a strong or weak performance. These trends create curiosity among investors and affect stock prices.
Source: Copyright © 2021 Kalkine Media Pty Ltd
On the given backdrop, let us look at 5 stocks that have been creating a buzz on NZX.
Infratil Limited
Wellington-based Infratil Limited (NZX:IFT) had recently announced the appointment of Jason Boyes as its new CEO and a Director w.e.f. 1 April 2021.
The Company has revealed its proportionate EBITDAF guidance between $440 million to $470 million for FY2021, including a 3-month contribution from the acquisition of QScan Group.
On the liquidity front, as on 31 January 2021, IFT's cash on hand and undrawn debt facilities were $338 million, thereby representing a strong capital position for backing existing and new commitments.
With its unique and diversified portfolio, Infratil is focused and well placed to redeploy capital, deliver growth and steady returns.
ALSO READ: 5 NZX Stocks Gaining Investor's Attention - MEL, MFT, SPK, PEB, IFT
On 9 March 2021, at the time of market close, IFT stock traded flat at $7.200.
SkyCity Entertainment Group Limited
NZ's leading entertainment and gaming business, SkyCity Entertainment Group Limited (NZX:SKC) reopened its casino and entertainment facilities in a phased manner from 7 March 2021, 12 pm onwards. The move was taken after the government's decision to ease out Alert Levels, with Auckland moving to Alert Level 2 and the rest of the country to Alert Level 1.
Further, with Alert Level 2, SKC'S Auckland based casino and entertainment facilities can resume by practicing social distancing and maintenaning hygiene. While at Hamilton and Queenstown based properties with Alert Level 1, no restrictions on mass gatherings and physical distancing are required.
It is pointed out the government has given indications based on safety parameters to consider moving Auckland to Alert Level 1 from 13 March 2021, if deemed safe.
ALSO READ: Top 6 NZX Stocks With Impressive Dividend Yield -AIR, SKC, SPK, KPG, CEN, MEL
On 9 March 2021, at the time of market close, SKC stock was up by 1.87% at $3.270.
Genesis Energy Limited
Auckland based energy company, Genesis Energy Limited (NZX:GNE) recently updated on 3 March 2021, about the successful completion of Waipipi Wind Farm (WWF) by Tilt Renewables Limited (NZX:TLT).
All the primary works and the full commissioning of 31 turbines have been successfully completed by TLT. The power generated by WWF project is going to be procured by GNE according to a long-term offtake deal.
Further, Genesis Energy published robust financials for 1H FY21. The Company's EBITDAF climbed to $217 million during the period, up $50 million on pcp. Its net profit was reported at $53 million as compared to $9 million in HY20.
Also, GNE has announced an interim dividend of 8.6 cps to be paid to its shareholders on 18 March 2021.
ALSO READ: NZX 50-Listed Wind Farm Developers - GNE, MCY, MEL
On 9 March 2021, at the time of market close, GNE stock was up by 3.69% at $3.795.
Arvida Group Limited
The country's leading operators of aged care facilities and retirement villages, Arvida Group Limited (NZX:ARV) lately notified the market on the soon to be opened new Arvida Good Friends centre in Christchurch on 15 April 2021, well-equipped with modern facilities like gym, spa, salon services, café and bakery.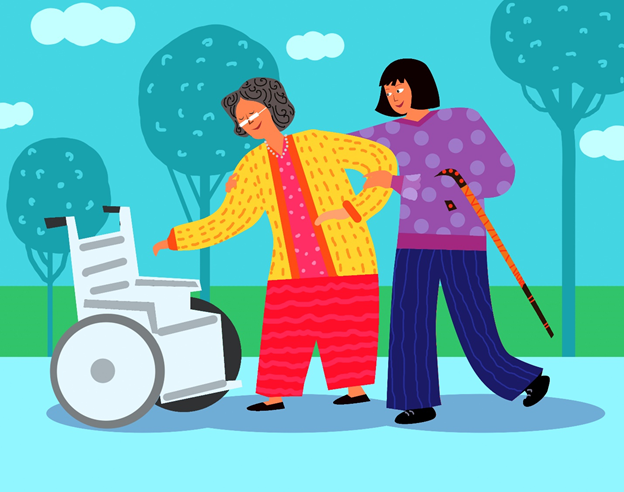 Source: Copyright © 2021 Kalkine Media Pty Ltd
The Group announced an enhanced 3Q dividend ended December 2020 of 1.45 cps, up 21% on the previous quarter, payment of which will be made on 10 March 2021.
Moreover, 84% of Arvida care centres have secured 'gold standard' four-year certification with 96% care occupancy. ARV witnessed the sale of 201 occupational rights at the end of February 2021, up 30% on pcp and is committed to delivering 247 new units in 2021.
ALSO READ: Arvida Delivers Strong Results In Quarterly Report
On 9 March 2021, at the time of market close, ARV stock was up by 0.59% at $1.700.
Mainfreight Limited
One of the largest freight companies of NZ, Mainfreight Limited (NZX:MFT) in its half-year result announcements ended 30 September 2020, saw a climb in the sales by 7% to $1.6 billion.
Its net profit rose to $102 million, up 23% during the said period. Further, PBT was recorded at $102.26 million.
Mainfreight declared an interim dividend of 30.0 cps, payment of which was made on 18 December 2020.
ALSO READ: New Zealand's 5 Stocks To Keep An Eye On in 2021- FPH, MFT, AIR, ZEL, SPK
On 9 March 2021, at the time of market close, MFT stock was up by 0.51% at $68.500.
(NOTE: Currency is reported in NZ Dollar unless stated otherwise)