Source: whiteMocca, Shutterstock
Every day, the NZX witnesses the rise and fall of its various stocks. The price fluctuation may be due to many reasons like change in management of the company, introduction of a new policy, declaration of dividends or bonus, the latest company announcements, etc.
As a result of these, the board is an observer to a variety of NZX stocks which show the trends of gainers and decliners at any given point in a day. Traders and investors use this information while making investment decisions.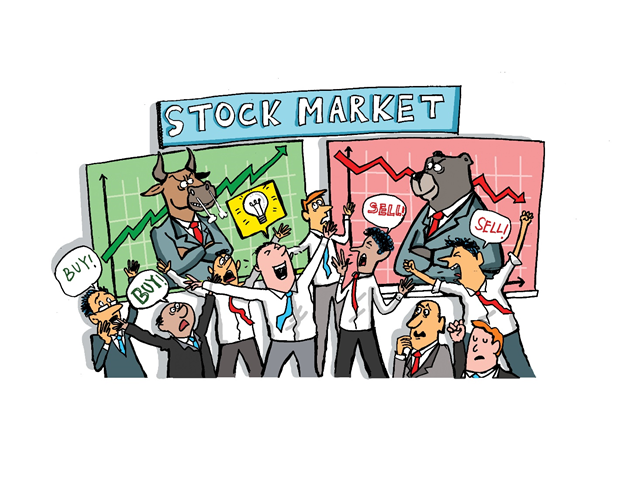 Source: Copyright © 2021 Kalkine Media Pty Ltd
With this background, let us now look at the 4 NZX stocks which are the achievers and the losers of the day.
Promisia Healthcare Limited
Promisia Healthcare Limited (NZX:PHL) raised about NZ$1.7 million under Share Purchase Plan (SPP) in order to fund its working capital requirements and for future growth and development.
Also, it has issued new shares worth NZ$450K to wholesale investors and will also issue the remaining capitalisation shares to the trustees of the Brankin Family Interest Trust.
Moreover, on 1 April 2021, the Company declared the allotment of additional NZ$250,000 new shares to several wholesale investors at a price of NZ$0.001 per share.
On 14 April, Promisia Healthcare ended the day's trading session, up by 100.00% at NZ$0.002.
Must Read: Prominent NZX stocks that waxed and waned today - PHL, BGI, SVR, SPY
Geo Limited
Geo Limited (NZX:GEO) on 14 April announced that NZ RegCo had asked for an enquiry into its share prices.
It is noted that GEO's share price rose from NZ$0.098 on 24 March 2021 to NZ$0.125 on 14 April 2021. This reflects a rise of 27.5%. Hence, NZ RegCo has asked the Company whether it was complying with the rules and regulations of the board and working in accordance with it.
To this, GEO affirmed that it was continuously working as per the norms of the NZX board.
On 14 April, Geo ended the day's trading session, up by 10.26% at NZ$0.129.
Must Read: How Are These NZX Stocks Doing Today- LIC, GEO, PYS, MCY, ATM?
Enprise Group Limited
Enprise Group Limited (NZX:ENS) recently announced that its investee company 'Datagate Innovation' had appointed Eric Hernaez a non-executive director.
Moreover, Hernaez has invested 75,000 shares worth NZ$165,000 in the Company. These shares have been issued at a price of NZ$2.20 per share.
On 14 April, Enprise Group ended the day's trading session flat at NZ$1.130.
Must Read: Would These NZX Tech Stocks Shape Innovations In 2021-VTL, ERD, SKO, ENS, GTK?
Me Today Limited
Me Today Limited (NZX:MEE) has partnered with Irish and Australian companies to increase the sale of its products and enhance its global presence.
In Ireland, the Company has entered into a distribution agreement with Uniphar Wholesale Limited, which has 1,850 pharmacies across Ireland. MEE's products are likely to hit the stores in September 2021 in Ireland.
Also, the Company has joined hands with Australia's Adore Beauty Group Limited. MEE will launch its select range of skincare products on Adore Beauty sites in Q4 of 2021.
These partnerships are expected to increase MEE's annual gross revenue to a minimum of NZ$3 million for FY ending March 2022.
On 14 April, Me Today ended the day's trading session, down by 1.23% at NZ$0.080.
Must Read: NZX Stocks That Shined and Waned Today- SPY, AMP, NZR, MEE, CO2, CBD