Highlights

The A2 Milk Company reports a drop in profits by 71%.
COVID-19-related border closures and the China market led to the drop.
Offers no guidance for FY22.
The a2 Milk Company Limited (NZX: ATM, ASX:A2M) produces A2 Protein in both infant and other milk categories.
The Company which was performing very well due to its sale of infant milk formula in China, reported a net profit drop by 79.1% to NZ$80.7 million in its FY21 earnings report, due to COVID-19-related disruptions and a rapidly changing infant nutrition market in China. The alternative milk and infant formula revenue fell by 30.3% to NZ$1.21 billion.
Fall in share price
The Company's share price tumbled by almost 9.23% on this news at NZ$6.49.
The Company reported an EBITDA fall by 77.6% at NZ$123 million, including NZ$10-million cost for the Mataura Valley Milk (MVM) acquisition. The reason for the disappointing result is that the daigou (unofficial trade channel between Australia and China) in infant formula was severely impacted due to COVID-19 lockdowns and the Company does not expect the next year to be much better.
Must Read: Can a2 Milk Company (NZX:ATM) regain its lost ground ?
Also Read: 2 Milk (NZX:ATM): How is the dairy stock performing amid market speculations?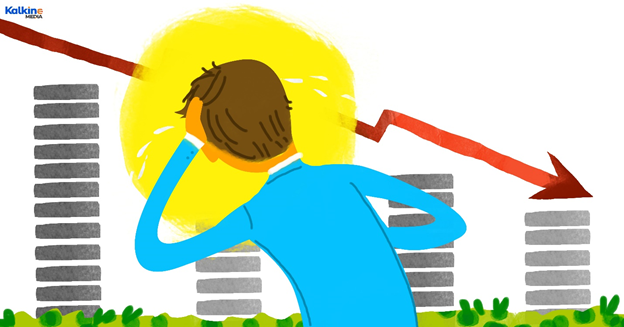 Image Source: © 2021 Kalkine Media
It was a very challenging year for the Company due to the rapidly changing infant nutrition market in China. Further, the cross-border trade restrictions had a significant impact on the Company's earnings.
Excess inventories
ATM also had excess inventories, as there were demand and supply issues. While the demand had reduced, ATM had already created an inventory for anticipated demand. However, there was a demand and supply volatility that caused excess inventory.
Related read: Where Do NZ's Dairy Exports Stand? A Glance At 3 Related NZX Stocks - ATM, FCG, SML
While the Company managed the inventory, revamped the leadership team and increased brand investment, it could not help reporting a loss in FY21.
However, ATM in its announcement said that it was confident of its fundamental and that it would strengthen its core markets in the future.
Completion of acquisition of Mataura Valley Milk
The Company completed in FY21 the acquisition of 75% interest in Mataura Valley Milk (MVM), a dairy nutrition business located in Southland, New Zealand, in partnership with China Animal Husbandry Group. The acquisition will provide an opportunity to participate in the manufacturing of the nutritional product category and lead to product innovations. This will help expand its base in China as well.
Also Read: The a2 Milk Company (NZX:ATM) set to buy huge stake in Mataura Valley Milk
Uncertain Outlook
The Company remains confident of the fundamentals of the business and, with new opportunities in product innovation and development, and expansion into new markets, the long-term outlook is positive.
However, the immediate outlook for 2022 remains challenging and uncertain and the Company feels that it will take time to recover. The Company further said that while it was expected that the short-term impact would be cyclical in nature, the extent and the timing of recovery is difficult to predict.
Do Read: Where Do NZ's Dairy Exports Stand? A Glance At 3 Related NZX Stocks - ATM, FCG, SML
In FY22, the Company expects the ultra-premium segment to perform at or above market, and the premium segment is expected to perform at or below market.
Bottomline: The Company which was once flying high has seen a significant drop in its share value due to the impact of COVID-19 disruptions and a change in China's thinking on infant nutrition. Due to strong fundamentals, the Company expects to bounce back in the long term. For FY22, the times remain challenging.
On 26 August, the share of a2 Milk Company was trading down by almost 10% at NZ$6.480, at the time of writing.