Source: Peshkova, Shutterstock
Summary

A mixed bag of small- and large-cap companies on the list Friday.
While some of these traded in green, some have traded flat and some in red.
Reasons for their performance are related to recent announcements made by the Companies
With the world economy being affected by different reasons, such as supply and demand issues, political announcements as well as restrictions related the coronavirus pandemic, stocks across the world keep changing their value. Let's have a look at these stocks, a mix of small and large-caps ones. Let's see which have traded in green, flat, and which ones are in red Friday.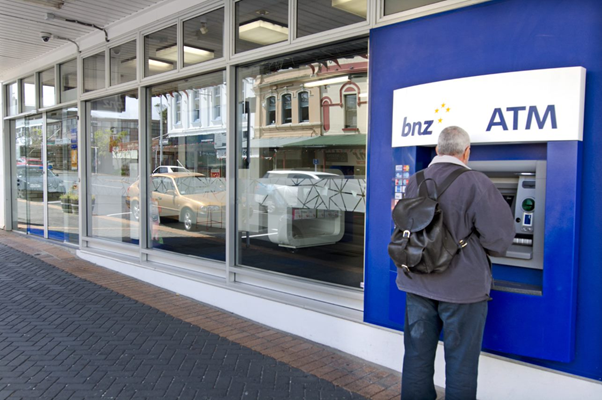 Image Source: © Lucidwaters | Megapixl.com
Westpac Banking Corporation (NZX:WBC)
One of the oldest and largest banks in the country, Westpac is known for premium services in wealth management. As announced on 18 March, the Company is all set to sell WLMI to Arch Capital Group. With this, it shall begin an exclusive agreement of 10 years to be the sole suppliers for Lenders Mortgage Insurance for the group.
On 19 March, Westpac Banking Corporation traded at NZ$26.420, up by 0.42%, at the time of writing.
Harmoney Corp Limited (NZX:HMY)
One of the leading direct personal lenders in the country, Harmoney Corp Limited is known for its competitive pricing options. According to 1H21 results declared by the Company on March 17; the company showed a quarter-on-quarter growth of 47%, inching closer towards their pre-COVID levels. The pro-forma revenue earned by the Company was NZ$42M and it earned a receivables balance of NZ$468M,.
On 19 March, Harmoney Corp Limited traded at NZ$2.370, up by 0.85%, at the time of writing.
Also Read: Are These 2 NZX Stocks- PCT, HMY Ready To Turn The Corner In Next Week Results?
Rua Bioscience Limited (NZX:RUA)
This pharmaceutical Company deals in medical marijuana-based products. On 17 March, it was announced that the company had transferred a marijuana flower sample from its origin in Ruatorea to Germany. This is going to be the basis for learning and research in the early stages, which shall help in getting the best possible results eventually. This was a trial run, reveals Dr. Jessica Novak, the Chief Research Officer for Rua.
On 19 March, Rua Bioscience Limited traded at NZ$0.460, up by 1.10%, at the time of writing.
Rua exports 1st sample medicinal cannabis flower to Germany - NZX, New Zealand's Exchange
QEX Logistics Limited (NZX:QEX)
This logistics company based out of New Zealand deals in storage, package, supply, delivery, as well as customs clearance for products. The Chief Financial Officer for the Company, Lin Zhou resigned from the post on 17 March, the Company announced. It was further announced on 8 March that the RSM had resigned from the role of Auditor due to the recent turn of events, such as the independent director's retirement and the recent negative media exposure.
On 19 March, QEX Logistics Limited traded at NZ$0.285 at the time of writing.
Also read: QEX Logistics (NZX:QEX) Board Of Directors Quit En Masse
Henderson Far East Income Limited (NZX: HFL)
This investment-based company has the goals of offering annual dividends to its stockholders and focussing on capital appreciation. It deals in various markets such as Japan, Pacific, India, Australasia and so on. As of 17 March, the net asset value for the Company was recorded at 316.3p.
On 19 March, Henderson Far East Income Limited traded at NZ$6.630 at the time of writing.
The Bankers Investment Trust PLC (NZX:BIT)
This investment Company offers lucrative returns to its investors, with the way of growth in capital and income through its diverse portfolio. As of 18 March, the Net Asset Value was recorded to be $109.5p. Changes have also been made in the total voting rights as well as spare split of the Company.
On 19 March, the Bankers Investment Trust PLC traded at NZ$2.300 at the time of writing.
Tower Limited (NZX:TWR)
Dealing in insurance, this financial-centric Company is known for its functions across the Pacific Islands, besides New Zealand. On 18 March, the Company declared a further strong solvency position. This comes after the RBNZ's minimum solvency margin reduction and with the required window for Tower Limited now being NZ$50M to NZ$25M.
On 19 March, Tower Limited traded at NZ$0.790 at the time of writing.