Summary

AIA announced the final quotation date for its Bond Series.
Geneva Finance announced an increased dividend for its shareholders because of better performance by the Company.
Napier and Infratil announced their results' dates.
The benchmark index NZX 50 opened in red on Monday, down 0.44%, at almost 12.675, at the time of writing. However, several companies made important announcements with regard to their results, dividends, and other aspects of their performance. Let's see whether the investors were enthused by those announcements and to what extent:
Auckland International Airport Limited (AIA:NZX)
AIA announced on Monday that since its Bond series-AIA 130 was reaching its maturity, its final quotation date would be 28 May 2021.
Accordingly, the final day of trading in AIA 130 series will be 14 May 2021, before the bonds get suspended prior to the close of the trading hour.
Also Read: AIA, AIR Shares Move up As Quarantine-Free Trans-Tasman Travel Begins At the time of writing, the stock was down by 0.26% at NZ$7.580. AMP Limited (NZX:AMP)AMP Limited on Monday announced that it would begin the buyback of ordinary shares worth up to AU$200M from today, 10 May 2021. The start of the share buyback is a result of AMP's competition of portfolio review on 23 April 2021. The acquisition of shares will be subject to market conditions and other factors.

Also Read: Dow smashes a milestone by shooting past 34K-mark At the time of writing, the stock was up by almost 0.85% at NZ$1.180.
Geneva Finance Limited (NZX:GFL)
GFL has rewarded its shareholders with a final dividend of 2.50 cents per share. The dividend will be paid on 10 June 2021. The ex-dividend date is 1 June 2021.
The Managing Director of GFL said that a 2.50 cps dividend was a 67% increase on 1.50 cents per share paid last year. The rise in the dividend payment reflects a better performance by GFL and the expectation is that the Company would perform even better with final pre-tax result to be in the range of NZ$6.3 M-NZ$6.5M as indicated in 15 March guidance. At the time of writing, the stock was up by almost 3.39% at NZ$0.610.
Precinct Properties New Zealand Limited (NZX:PCT)
PCT announced on Monday that it was going to make an offer of secured, unsubordinated fixed-rate green bonds to the institutional and retail investors of New Zealand. The tenure of the green bonds will be six years. The full details of the offer are expected to be released in the week starting 17 May 2021. The offer is also expected to open during the week.
PCT has appointed ANZ Bank New Zealand Limited as Arranger and Green Bond as Co-ordinator, Forsyth Barr Limited and Jarden Securities Limited, will be lead managers for the Green Bond offer.
At the time of writing, the stock was up by almost 0.60% at NZ$ 1.670.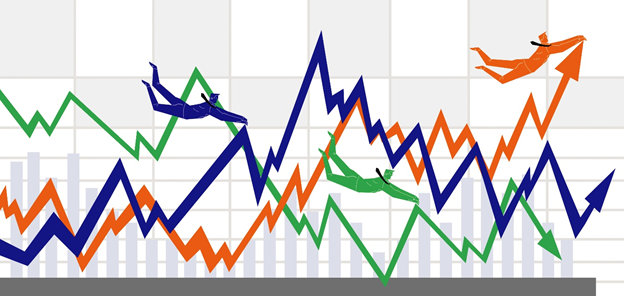 Image Source: Copyright © 2021 Kalkine Media Pty Ltd
Napier Port Limited (NZX:NPH)
NPH announced on Monday that it would be releasing its financial results for 1HFY21 ended 31 March 2021 on 25 May 2021. Following the announcement of results on NZX, there will be a conference call hosted by the chairman and the chief financial officer.
Also Read: Sailing smooth: a glimpse into Port Stocks—POT, NPH and SPN
Also Read: Napier Port (NZX:NPH) records 8.2% increase in trade volumes
At the time of writing, the stock was flat at NZ$3.480.
Infratil Limited (NZX :IFT)
IFT Said on Monday that it would be announcing its full-year results on for the period ended 31 March 2021 on 19 May 2021. That will be followed by a briefing for the investors and analysts. The briefing will also be available through webcast.
Also Read: Infratil (NZX:IFT) Supports Sale Of Tilt Renewables (NZX:TLT). Set To Net NZ$1.9 Billion.
At the time of writing, the stock was up by almost 0.28% at NZ$ 7.410.