Summary

Bitcoin smashed new grounds by surpassing $20,000 mark for the first time as investors' worry about the likelihood of a rise in inflation increase their interest towards the digital currency.
Crossgate Capital has an objective of navigating through the complex world of cryptocurrencies on the behalf of an investor with the aim to deliver strong returns.
The Company is heavily weighted to Bitcoin but has greater breadth by investing across prominent cryptocurrencies.
Crossgate Capital makes it easy to build an investment in cryptocurrencies and to track the investment.
Bitcoin, the world's most popular cryptocurrency, has been creating a lot of buzz this year and struck an all-time high of crossing USD $24,000 mark momentarily on 19 December.
Growing interest of institutional investors in the cryptocurrency as a hedge against inflation has been a key driver in an atmosphere of unmatched COVID-19 stimulus.
DO WATCH: Bitcoin surged to an all-time high of US$23,700, High traffic crashed exchanges. | NZ |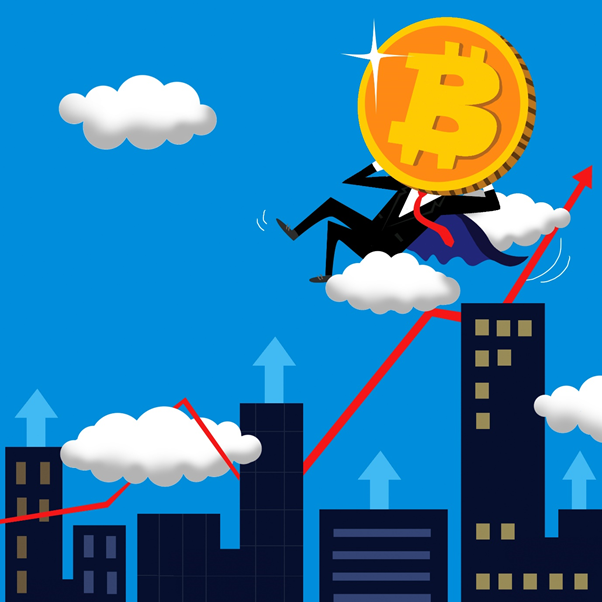 Source: ©Kalkine Group 2020
Given the potential of Bitcoin and increasing attraction towards the digital asset class, more people are now considering the digital crypto currency as an asset.
There is increasing investor interest in Bitcoin and other cryptocurrencies. Crossgate Capital, being a specialist investor in Bitcoin and other cryptocurrencies is addressing such rising demand through its innovative and secure solutions. The company provides access to this emerging asset class and has a strong focus on investor returns.
Crossgate Capital offers diversified portfolio of leading cryptocurrencies
With a shift away from the use of physical currency amid the pandemic, there has been a rise in alternate payment methods such as cryptocurrencies.
Crossgate Capital invests in different crypto assets but under their governing documents, the asset is required to have a market capitalisation of at least NZD $500 million as at the purchase date. The aim of the Company is to construct a diverse portfolio while mitigating risk.
ALSO READ: Crossgate Capital Providing Access To The Cryptocurrency Markets
The specialist crypto investor makes an investment, based on fundamentals, and not retail hype. Crossgate Capital's Board also engage specialist cryptocurrency experts to support them when making investment decisions.
Let's have a glimpse at Crossgate Capital's present targeted portfolio weightings.
Image Source: ©Kalkine Group 2020, (Data Source: crossgatecapital.co.nz)
Crossgate Capital continually monitors the inclusion and weightings of individual assets within its investment portfolio as a part of its approach to meet its objective of providing significant returns to investors.
It reweights the portfolio through purchases as opposed to selling any of the cryptocurrencies to avoid any excessive transaction fees or tax consequences.
The Company is designed to grow capital by investing in cryptocurrencies.
Crossgate Capital builds and keeps track of the investment portfolio
Regular investing helps an investor reach their investment targets with less time and effort.
Crossgate Capital makes it simple to construct an investment in cryptocurrencies. An investor just needs to set up a regular automatic investment either every fortnight or every month and the rest is managed by the Company.
ALSO READ: Removing pain points of investing in Crypto independently through Crossgate Capital
The Company gives high importance to ensure investors can access company and investor information.
Investors can visit the Investor Centre to keep track of the value of their investment or add to their investment. The Investor Centre offers information on monitoring the current share price, reporting cycle and helps in managing the investment of an investor.
Crossgate Capital Limited is the issuer of the products. The PDS for the offer is available and can be obtained at www.crossgatecapital.co.nz