Summary

Many online platforms offer investors the ability to select shares after a very simple sign-up process.
ASB is the only NZ bank with a share trading platform integrated into their online banking.
ANZ has partnered with Jarden to offer their customers easy sign up to Jarden Direct.
For New Zealand's investors, screening stocks for the portfolio is a relatively easy affair. The most difficult part of gaining access to share markets is typically the process of ID verification. However, a copy of an individual's driver's licence or passport quickly resolves the issue.
The whole process has been made much smoother with the introduction of online platforms. These platforms have overcome the barriers of traditional investing avenues such as brokerages.
This article will spell out some of the ways in which one can instantly and painlessly gain access to the New Zealand's share market.
Share trading platforms linked to online banking
ASB customers with an online bank account can apply to have a share trading feature, ASB Securities, added to their account for no charge. The share trading account will grant the user access to the NZX as well as the ASX directly from their online banking account. Funds can be added to the share trading account from the user's everyday accounts with no delay.
ANZ has struck a strategic alliance with Jarden Securities to supply its customers with the ability to trade shares. The alliance between the parties means ANZ will assist its customers, if they wish, with the sign-up process to Jarden's online share trading platform.
Otherwise, there is no integration of ANZ's online banking and Jarden's platform. The Jarden Securities platform, Jarden Direct, grants users access to the NZX and the ASX from mobile or desktop. An added bonus for users is the free insights provided by Shareclarity integrated right into the platform.
Did you read; Are banking shares a good investment? A look at Kiwibank, BNZ, ANZ, ASB, WBC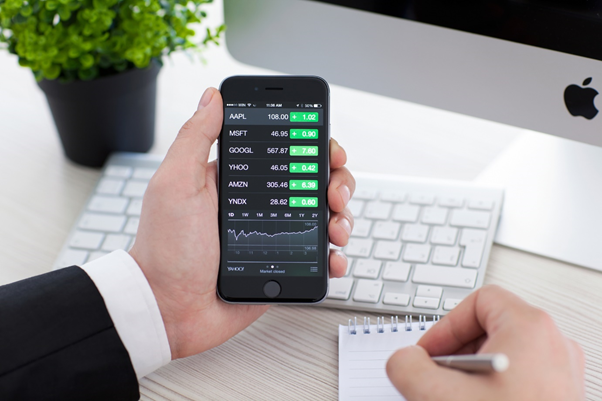 Source: © Prykhodov | Megapixl.com
Dedicated Online platforms focusing on ease of use
Sharesies is an online platform that is designed with young investors in mind. The sign-up process is as easy as it gets. A simple scan of your passport or another identification will gain you access to the New Zealand share market. Sharesies also offer access to the US shares (NYSE, Nasdaq, CBOE) after the user exchanges their NZ dollars for US dollars. Sharesies takes care of all the tax implications for investing in the US shares.
Did you miss reading; Kiwi & Aussie dollars recover lost ground, stand firm against USD
Source: © Kaarsten | Megapixl.com
Hatch offers a similar service as Sharesies and Jarden Direct except it is limited to the US shares on the NYSE and Nasdaq. Signing up to hatch, and screening shares is just as simple as its compatriots; sharesies and Jarden Direct. Hatch is owned by the same parent company as Kiwibank but is not integrated with its sister bank.
Comprehensive online share trading
Direct Brokering is another online platform and perhaps the most comprehensive of them all. The features available on the platform include:
Access to NZX, ASX, NYSE, Nasdaq, and LSE.
Access to Unlisted Markets.
Access to listed and unlisted fixed interest securities.
12 different currency transfers options to settle foreign currency trades.
Signing up for the platform is as easy as the platforms mentioned above.
READ MORE: Popular Ways to Invest in the NZ Market