Summary

Internet of Things is a breakthrough technology composed of various layers that facilitate interaction to produce output to enhance productivity.
The industry, as well as domestic applications of IoT, have increased significantly over the years, along with the number of users.
The IoT industry is anticipated to grow substantially as the adoption of smart interconnected things continue to rise.
The technological revolution has reached around the world as a leading driver of global change that disrupts the way we work, travel, and live.
Over the last couple of years, there has been a substantial rise in wireless devices like smartphones and the Internet of Things (IoT), leading to rampant growth in mobile traffic. This has further triggered the wireless network industry to produce and collect an exceptional amount of data.
GOOD READ: IoT Outlook: Time for Aussies to benefit from IoT?
Let us first understand the general idea about IoT and its design.
What is IoT?
As the name itself indicates, IoT refers to the concept where everyday things are connected to the internet to read, recognize, locate, and control them, regardless of the method of communication.
IoT enables objects to connect anytime, with anything and anyone and using a path/network or any interaction service.
In an IoT network, the interaction takes place among people and machine/things through the internet, in three ways, including people to people, people to machine/things and things to things.
This means that the IoT is a mixture of different hardware and software technology and offers solutions based on information technology. This refers to hardware and software used to save, recover, and process data and communications technology.
ALSO WATCH: What is Internet of Things (IoT) and how are we incorporating it with our smart devices?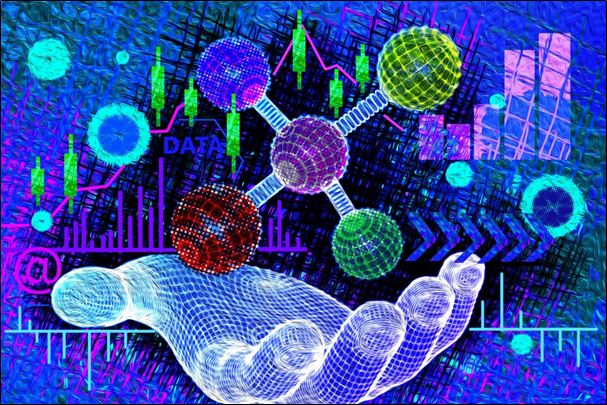 Image Source: Copyright © 2021 Kalkine Media
An essential element of the IoT ecosystem is maintaining security throughout the process, and the data can be prone to hacking. Security of user's data and managing their privacy calls for saving the user data from being compromised by unauthorized personnel.
IoT design
Let us look at the IoT architecture describing various layers of technologies that support IoT to understand its functioning.
Layer 1: Sensor/ Smart device
The first layer in an IoT design comprises smart things embedded with sensors to allow the interconnection of the physical and digital domains. This further enables the collection and processing of real-time information.
There are various types of sensors such as body sensors, vehicle telematics sensors, home appliance sensors, etc., for recording different measurements like air quality, speed, temperature, pressure, movement, etc.
Layer 2: Gateways and Networks
Even small sensors produce enormous data and need a robust and high-performing network architecture as a means of transport.
The second layer acts as a bridge that links the sensor layer with the third layer and is mainly responsible for collecting, selecting, and transferring the data to the subsequent processing layers. This data is also converted into a suitable format before it is processed.
Layer-3 Management Service Layer
This third layer uses analytics, security controls, devices management etc., to facilitate information processing. The connection and interaction between objects and systems are formed through IoT that delivers information.
For large scale projects, the third layer can be of great value as they generate abundant data, and the speed of data transfer or rate of analytics is critical in such projects. Actionable information is provided based on the incoming real-time data.
Layer-4 Application Layer
The last layer of IoT architecture is the application layer that comprises a smart ecosystem across spheres such as transportation, lifestyle, retail, agriculture, supply chain, healthcare, tourism, environment, etc.
The application layer utilizes some useful insights about the data like business intelligence and recommendations that can facilitate interaction between users and the system.
A recent example of IoT can be self-driving cars that are equipped with hundreds of sensors. These cars heavily rely on these sensors for safe navigation from one point to another and offer output by sensing their surroundings to make quick, intelligent decisions.
In the case of a pedestrian or an animal nearby, the camera sensors collect input frames and transfers them to the next layer for processing. An algorithm further senses the presence of a human or animal and triggers the controller to send a signal to the brakes.
Source: © Martialred | Megapixl.com
Importance of IoT
The advancement in the IoT ecosystem is bringing together the real and digital world with the creation of an interconnected society where devices are evolving into more smart devices and are aware of the context.
Interaction is a key aspect of IoT, and several innovations have equipped the systems to interact with the ecosystem and enhance procedures by way of learning through these interactions.
This further gives birth to the smart spaces and self-aware interconnected "things" for applications across diverse industries, including health, mobility, environment, energy, digital society, and food.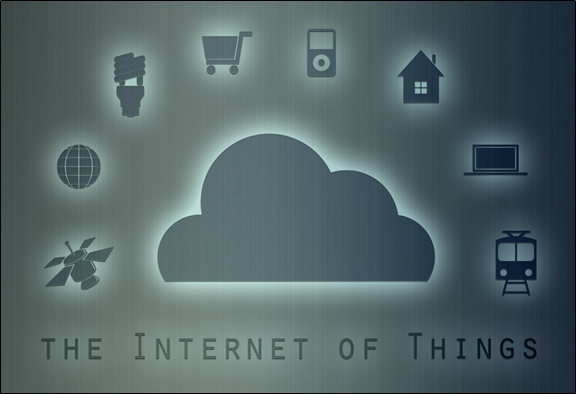 Source: © Fainastock02 | Megapixl.com
IoT is seen as a breakthrough technology and is being increasingly implemented by industries to boost productivity and enhance efficiency. On the domestic/individual level, IoT is playing a central role in making daily objects smarter by bringing them into the digital fold.
DO WATCH: What has made IoT so important amongst people?
It is also projected that the IoT industry shall evolve into a multi-trillion-dollar industry in the coming times, with billions of devices connected to the internet through IoT. Besides this, the increasing scope of IoT applications has also led to a significant increase in businesses that implement IoT technology.
Furthermore, sensor technology enabling IoT devices is expected to become more advanced, cheaper, and commonly accessible. This shall, in turn, open doors for the development of new and large-scale sensor applications.
All in all, IoT has been hyped a lot for years, and the technology has witnessed steady uptake and now seems suitably poised to go beyond the mainstream industry use.