Highlights

Raising capital for startups is often challenging. Self-funding or loans from family and friends can be easier initially.


Angel Investors or Venture Capitalists often fund promising startups.


However, banks remain the traditional way of funding for most startups.
Startups are launched with high hopes by their founders and investors. But the initial years of their startup journey could be daunting due to factors both internal and external. Raising capital is the most critical aspect at this stage, important to thrive in the market.
The task becomes easier if the venture is based in startup hotbeds like Silicon Valley, Boston, or New York City. Because these cities have the correct support system like infrastructure, incubators, networks, etc., to take the venture to the next level.
Thus, location, infrastructure, and social aspects could be critical to startups initially. Moreover, raising funds is probably to be much easier at startup hotbeds than outside.
Here are the different methods that startups use to raise funds.
Bootstrapping
Bootstrapping implies self-funding or loans from family members or friends. This type of funding is generally readily available. Also, one can return the funds at their own pace or convenience, thus offering more flexibility.
Besides, the entrepreneurs can save time and not have to take legal approvals to process the fund. However, one can raise only a limited amount of funds through this process.
Also read: Facing home loan hurdles? Here's how to get the best deal
Crowdfunding
With the widespread use of the internet and social media, crowdfunding has become popular. Entrepreneurs can post their business ideas, challenges, or requests for funds to online investors' communities or people keen on funding ideas. If the members like the idea, they will pledge funding support. And if the startups are lucky, they might even get help from venture capitalists on such platforms. But it is not a sure-shot way to receive funds as there could be many requests, and chances of receiving support could be less.
Angel Investment
Angle investor or angel investment is a wealthy individual or group of rich individuals who invest in startups. They first scrutinize the proposal before finalizing a startup to fund. Also, they typically demand an ownership stake and offer around US$25,000 to US$50,000 in funding support.
Generally, startups that fail to qualify for bank loans or are too small to get funding from venture capitalists prefer angel investors. Angel investors offer mentorship, and they are ready to take risks. But they demand results, passion, and commitment.
Source: Pixabay.
Venture Capitalists
Venture Capitalists (VC) are generally private equity investors who provide funding or capital to promising and growing startups. A group of capitalists forms limited partnerships (LP) in which members fund together. Wealthy individuals, insurance companies, pension funds, corporate come together to create VC.
Startups or small companies that cannot raise funds through the equity market prefer to get funding from venture capitalists.
VCs study the startup proposals and decide whom to fund. But VCs often ask for a sizable stake in the startup in exchange for capital. They mentor startups and also make sure to get a portion of the profit. VCs generally take risks in companies that show growth and earn profit. But VCs also lose as not all startups become successful.
VCs generally fund startups at the stage of commercializing their ideas and not at the concept stage. There are three stages of VC funding: the-Seed Stage, the Early Stage (Series A and Series B), and the Mid Stage (Series B and Series C).
Also read: In the Spotlight: Top 50 US startups in 2021
Government Contracts
To try to get contracts from various government departments is an excellent way to draw funding. Entrepreneurs don't have to share stakes or profit with the government, and the government isn't bothered whether the company is based in Silicon Valley or some small city. But to get a government contract is not easy. Government agencies generally prefer to give contracts to associates of companies that are already working with them.
Often, the government agencies ask the associated companies to start startups for products they are looking for. However, the probability of getting government contracts when they are in need is low as those might not be available at that time.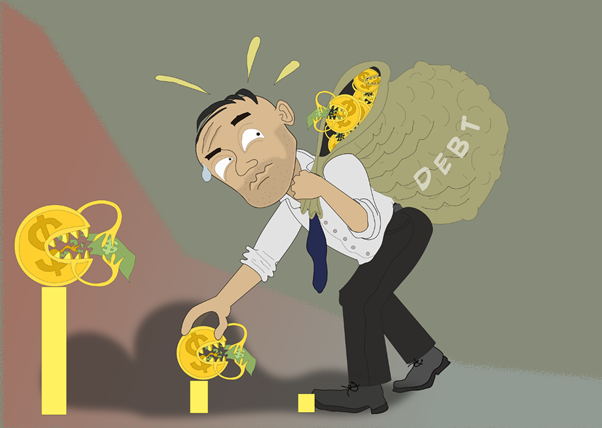 Source: Pixabay.
Business Plan Contest
Many universities, incubators, angel investors, and venture capitalists often organize business plan competitions. They generally distribute prize money up to US$50,000. First-time entrepreneurs can benefit from such contests. In this type of funding, the entrepreneurs don't have to share profit or stake in the startup with contest organizers.
Bank Loans
Banks remain a traditional source of funding for most startups. According to the Small Business Association (SBA), financing for 75 percent of small businesses comes from banks and credit cards. Banks and financial institutions give loans with favorable interest rates and terms. However, the applicant must fulfil some basic requirements, like a good credit score (above 640) and a sound annual income. However, these are not hard and fast rules as lenders often offer leniency. Also, if a person doesn't qualify for APR loans, they can opt for more expensive loans. The application process is almost the same.
Bottomline
There are multiple options available today for startups to raise capital. In short, startups with growth potential can quickly raise funds either from banks, angel investors or venture capitalists.