Highlights

Student loan debt stood at a staggering US$1.54 trillion, an all-time high, as of 2020.


The federal government has suspended student loan repayments till Jan 2022.


Students can consider several strategies to repay their education loans.
Student loan debt in the US stood at a staggering US$1.54 trillion last year, an all-time high. So, if you are worried about your loan repayment, you are not alone. Millions of students are currently facing such challenges, with the covid pandemic heightening their concerns.
Understandably, the federal government has suspended the student loan repayment until January 2022. Typically, students look for jobs after completing their courses so they can repay the education loans.
But with the campuses shut indefinitely for most of 2020 and this year, these have been extraordinary times, and the hope of completing studies and getting a job on time becomes weaker and weaker.
In March 2020, the government passed the CARES Act (Coronavirus Aid, Relief, and Economic Security Act), which allowed the suspension of student loan repayments to lessen the economic hardships caused by covid. The scheme has been extended till Jan 31, 2022.
However, parents and students may consider a few options to help them repay the loan at ease. It could be one or more actions at a time. For instance, they could seek help from professionals or websites that provide expert advice to pay off loans quickly.
Basic steps to pay off a loan
First, list the number of loans, interest rates, and repayment plan for each loan. Calculate how much principal or interest amount is to be paid monthly or quarterly. Depending on the loan type, for instance, if it is from a private, public, or hybrid source, decide on a repayment plan. While doing so, one must also consider income, family responsibilities, etc.
If the loan has been taken from a federal agency or under the Federal Family Education Loan (FFEL) program, the loanee need not pay the interest component for now.
Source: Pixabay.
Types of repayment plans
There are various repayment plans. Under the Standard Repayment Plan, students must repay the loan within ten years. Besides, the Extended Repayment Plan allows for a 12-30-year repayment period based on the loan amount.
Under the Graduated Repayment scheme, the repayment amount grows with time, although it starts with a small sum.
The Income-Contingent Repayment plan allows students to repay the sum based on income and loan amount. The installment amount can be adjusted periodically.
Income-Sensitive Repayment plan asks students to keep aside a certain amount of their monthly income for installment payments after securing a job.
The Income-based repayment plan puts a cap on monthly repayment based on income.
Also read: Facing home loan hurdles? Here's how to get the best deal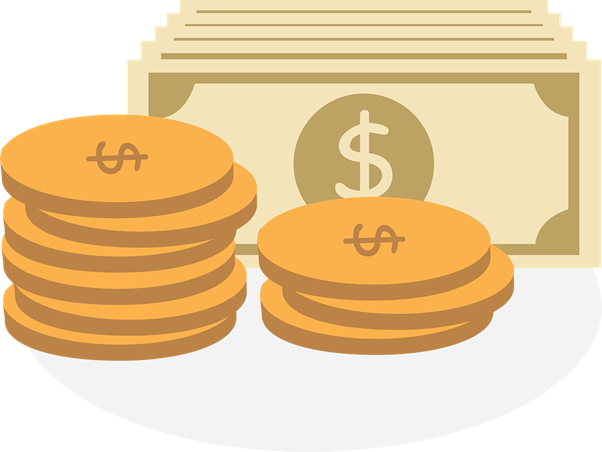 Source: Pixabay.
Strategizing repayment plan
If the borrower has other financial responsibilities, the person can opt for a long repayment period with reduced monthly installments. But if they want to return the loan quickly, they can also opt for bigger installments. However, federal lenders offer more flexibility.
Federal agencies give the flexibility to repay loans based on income and family size. The education department's loan repayment calculator can be helpful to evaluate these options.
However, the grace period provided after finishing school, during which you don't have to make repayments, could be the best time to decide a strategy. The grace period depends on the lender to lender, but federal agencies typically give a six-month period.
Repaying the principal amount quickly could help reduce the interest component, but a loanee may also opt for repaying the entire interest part during the grace period.
Loan consolidation is another good option. Students can merge multiple federal loans into one, which might help reduce the interest amount. In addition, they can consider refinancing so they can take a new loan with a low-interest rate to replace the costly loans.
But students must have a good credit score in case they take a loan from a private lender. Loans can be refinanced into a private loan, but they may lose relaxations like forbearance or deferment period, typically provided under the federal schemes.
Prioritizing which loan to repay first may also help. For instance, one may choose to repay the high-interest loans first or small loans or in higher amounts to repay them quickly.
Find out whether the employer has any plan to help with student loan repayment. You should be aware of such policies or services to take advantage of them.
In case you take a job in the public service, you can avail student debt relief program under the Public Service Loan Forgiveness plan. Under the scheme, one needs to pay a specific amount of the loan while in the service and the remaining amount may get a waiver.
Also read: Proportion of payments made using banknotes is declining: RBA
Checking all your expenses and cutting down unnecessary expenditures is important. Many apps and calculators like Debt Blaster Calculator might help keep a tab on such expenses.
Late repayment downgrades credit score. Hence, make sure the repayment amount is automatically transferred to the leader from your bank account every month.
This way, EMIs will be transferred even if you forget. Besides, many lenders and federal agencies offer discounts on autopay repayment mode, which can also help save money.
You may also use the extra money that you receive from salary bonuses, tax rebates, gifts, freelancing gigs, or inheritance funds to repay the loans quickly.
Changing the repayment schedule from monthly to fortnightly can help reduce the balance amount considerably. You can develop such strategies based on your financial situation.
Income-based plans usually have a forgiveness clause after some years of repayments. But the forgiven amount is taxable. More importantly, don't be a victim of financial scams while seeking refinancing or loan forgiveness schemes.
Finally, the Covid-19 pandemic has made loan repayments harder due to economic hardships. Student loan debt rose to astounding levels last year as household incomes dropped after the businesses and offices were shut and layoffs spiked.
However, the government's prompt support has helped reduce the difficulties significantly. But as the covid situation improves and the economy limps back on its feet, students must devise a plan to repay the debt.