Summary

Renewable energy companies have a huge potential for growth
So far green energy stocks have not found much favour with investors
Going forward, these stocks might provide the biggest growth
Green energy has been a hot topic for some years now. With companies pumping in trillions of dollars the potential for growth in clean energy stocks in huge.
However, so far, the green energy stocks haven't always performed very well. Even with increasing adoption of solar, wind and hydroelectric sources of energy, and considering that this is the future, investing in these stocks has not been as expected .
While green energy stocks have not found as much favour with the investors, there is enough excitement around them. There is a long-lasting interest in sustainability linked to climate change with all big countries committing to go green in the coming years. These are generally growth stocks due to huge potential that green energy has going forward and ensure a green future with these stocks.
Let's look at some of the biggest renewable energy companies in the world-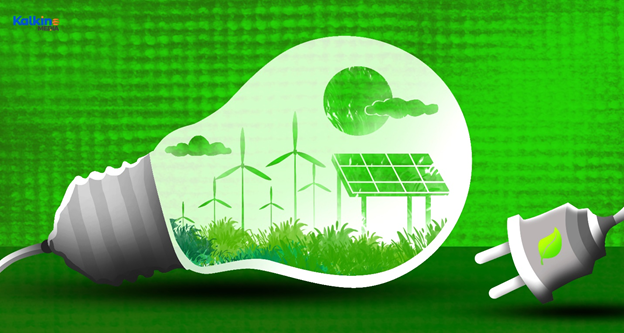 Image source: © 2021 Kalkine Media
Tesla Inc.
This is one of the biggest companies with a market cap of US$ 604 billion. Some think that Tesla Inc. is only an electric vehicle company. While it does operate in the automotive industry, it is also prominently being looked at as electric storage company through batteries.
Elon Musk has been getting unique ideas of even developing solar panels in the shape of roof tiles.
It is planning to move into many other products like tabless battery that could improve the range and power of the car. The Company also plans to reduce the cost of its EVs.
NextEra Energy
It's the biggest American clean energy producer with clean energy plants. NextEra is one of the fastest green energy utility company. According to reports, over the next few years, the Company plans to spend over NZ$50 billion to expand solar power and wind power.
Iberdrola SA
A Spanish multinational company, it has the maximum number of wind power projects. The Company has significant exposure in the U.S. through its subsidiaries that include Avangrid.
Of all the renewable energy companies this company has grown the most, according to its green energy output.
Image source: © 2021 Kalkine Media
Ørsted
It is a Danish Company, one of the biggest renewable energy companies that provides offshore wind power solutions. It helps in developing offshore and inshore wind power and solar power farms and provides offshore wind power. As of 2020the company was the world's largest developer of wind power, accounting for 29% of global installed capacity. The company has a goal of net-zero generation by the year 2025 and no carbon emissions by 2040. It is the World's most sustainable energy company.
This Company has been one of the biggest dividend income providers.
Vestas Wind Systems
This is also a Danish Company deals in green energy technology. In other words, provider of technology, specifically wind turbines for production of green energy. They offer their technology services directly to utility companies and electricity producers via renewable energy. They install and maintain big wind farms.
Siemens Gamesa Renewable Energy
This is a German company that provides technology behind producing renewable energy.
It is a European growth company also exposed to the U.S. markets and this company invests heavily on research and development in new green technology solutions for the future.
Brookfield Renewable Partners L.P.
An American Company, it has solar power and wind assets across the globe. While it has a large variety of solar panels, its foray in hydroelectric power is what makes it different from other stocks. This stock is also a great one for its dividend payouts to its investors.
First Solar, Inc
This is a young American company. It is a specialist in making solar panels across America. It has set itself the goal of powering offices and buildings with solar energy by 2028
With an ambitious goal of powering all office and manufacturing facilities with solar energy by 2028, it has become a leader in sustainability.
Renewable Energy Group
This is an American company that made to Fortune 1000 list. It produces green fuel at 13 refineries and is helping the transition to electric vehicles in the U.S.
Canadian Solar Inc
This Canadian company is in solar power industry. According to Company estimates, this Company supplies to customers in more than 150 countries. It is one of the best companies for distribution of solar panels across the world with channel partners and solar panels installation processes.