Summary

Pfizer shares tumbled after a report stated the company anticipates to roll out half of the COVID-19 vaccines it initially planned.
The Company has already signed agreements to supply millions of COVID-19 vaccines and was confident to hit the target.
Pfizer and BioNTech anticipates to roll out vaccines post receiving potential regulatory approvals pending across the globe.
Pfizer shares closed the day below 0.22% on Thursday after the news of supply chain challenges. According to several media reports, supply chain challenges forced Pfizer to cut its estimates by half for roll out of the COVID-19 vaccine.
The companies, which announced delivering 100 million doses, are planning to ship 50 million vaccine doses in 2020. Target to ship almost 1.3 billion doses by 2021-end remains the same.
According to media reports, the setbacks in ramping up raw materials, along with an extraordinary attempt to deliver millions of COVID-19 vaccines in less than a year, forced Pfizer to miss the target shipments.
Image source © Kalkine Group
Furthermore, On 2 December 2020, Pfizer Inc (NYSE:PFE) and BioNTech SE (NASDAQ:BNTX) revealed that the MHRA had granted a temporary emergency use authorisation for BNT162b2. The two companies also revealed to receive further regulatory decisions to come across the globe in the upcoming days and weeks.
The Companies said that they are prepared to provide COVID-19 vaccine doses after the potential regulatory approvals.
Agreements to supply millions of COVID-19 Vaccine Doses
In July 2020, Pfizer and BioNTech revealed an agreement with the UK to supply almost 30 million doses of BNT162b2 after its authorisation for emergency use. That agreement was increased to nearly 40 million doses in early October.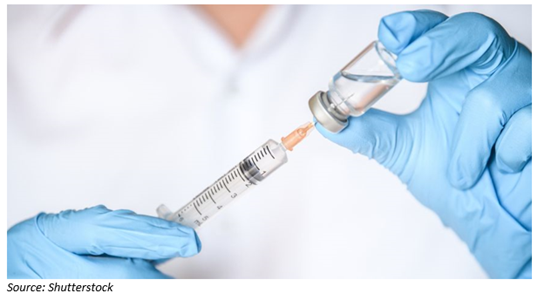 The two companies mentioned that the first doses are anticipated to arrive in the UK in coming days. The companies were expecting to complete delivery fulfilment in 2021.
However, it seems the ongoing supply chain challenges are going to dampen the spirit of the duo.