Source: Ievgenii Meyer, Shutterstock
Summary

Sauvignon Blanc is amongst the most loved New Zealand wines.
Blends from Marlborough, Auckland, and Canterbury favourites across the globe.
Despite COVID-19 crisis, the industry has done well in the past year.
A true connoisseur could tell an original Marlborough blend apart from others, and be able to appreciate how well suited the weather and geography of New Zealand is for the production of some excellent blends of wine, particularly the Sauvignon Blanc.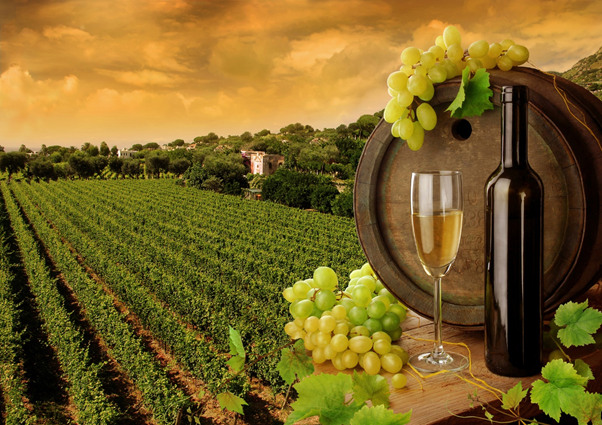 Image Source: © Mist | Megapixl.com
Wine has been New Zealand's one of the strongest suits and there are several different varieties and blends that the country has been known for over the years. The white wine variety, Sauvignon Blanc, produced in New Zealand, is famous across the world for its unique blend of flavours, acidic quality, crispness, unforgettable aroma, and much more. Another unique fact about wines being produced in New Zealand is that a lot of producers use stainless tanks for the same.
Also read: 5 NZX stocks you need to focus on- MWE, PFI, TAH, AIR, PX1
What goes well with Sauvignon Blanc?
The Sauvignon Blanc is best paired with different varieties of cheese and different kinds of meats, such as pork and chicken besides an assortment of shellfish. There's a sea of options which one may find themselves at their end, surprising their palate with a different flavour and tone each time.
What other kind of wines does New Zealand produce?
Known for different varieties of Chardonnays as well as Pinot Noirs, areas such as Auckland, Gisborne, and Canterbury are some of the most renowned places that have vineyards producing some of the top selling blends in the world.
Wine vs COVID-19
As of last year, there was a lot of initial contemplation about whether or not the wine industry will survive the coronavirus pandemic. However, once it was deemed essential by the government, there was a collective sigh of relief among the winery workers and exporters alike.
Despite the lockdown and trade restrictions meant massive losses for several industries and a lot of businesses crumbled under the pressure, the wine industry in particular, not only survived, but also did pretty well. The fact that New Zealand was able to fight back COVID-19 quite early also proved to be a helpful factor in enabling wineries to function more or less as usual with minimum impact on production.
Also read: Why Did These 5 NZX Stocks Gain Or Lose Today? - NTL, RAK, SCT, MWE, RYM
Some of the top local brands such as Marlborough Wine Estates Group (NZX:MWE) and Foley Wines (NZX:FWL) have done well in the recent times too, shedding light on how the wine industry has flourished despite the pandemic.