Source: Indypendenz, Shutterstock
The investors in Indian equities lost a whopping INR 6.24 trillion (US$73 billion) in the first hour of trade, on back of raging pandemic in the world's second most populous country.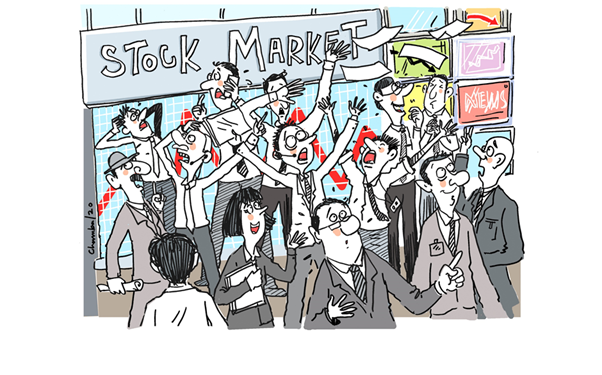 Copyright © 2021 Kalkine Media Pty Ltd.
Indian benchmarks opened about 2% below their Friday's close, triggering a massive sell-off in the shares. The selling pressure continued, and at the time of filing this story, the 30-share Index of Bombay Stock Exchange, BSE Sensex was trading at 48,256.13, down 1,335.19 points (2.69%).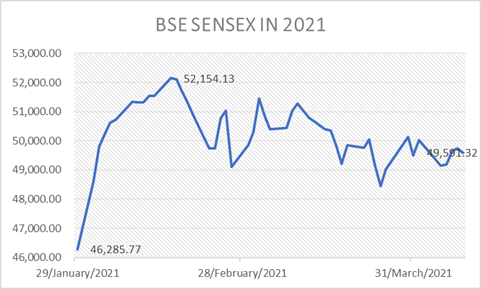 Source: Kalkine Research
The Indian market have been hammered by the rising cases of COVID in the country, as country has now become the epicentre of the global pandemic. To add to the woes, the western state of Maharashtra, that houses the India's financial capital of Mumbai, is looking for a provincial total lockdown. The state has been worst hit because of the pandemic, with almost two in every five cases in the country being reported from the state. India reported almost 170,000 COVID cases on Sunday.
Initial movement of the markets suggest that the spooked foreign funds, that control almost one-third of Indian equity markets, have been dumping their holdings in the country. As foreign investors pulled out the rug, the Indian rupee (INR) opened 22 paise lower than the US dollar (US$).
The overall market sentiment was also heavily negative in Indian markets with 2,061 shares declining, against just 480 moving up.
As bears weighed heavy in the markets, the indices wiped off all the gains it had made since February this year. Buoyed by what industry called the 'best union budget in a quarter century', India's premiere benchmark, BSE Sensex, had been trading above the history 50,000-mark for large part after the February.
Read: Selling in APAC shares on US earnings test
The exchange rate used in this piece has been used at INR74.95 per US$.