Summary

Rivian, an all-electric truck and SUV start-up, has closed the latest investment round.
The Company has successfully raised a total of US$8 billion since 2019 to support its research & development projects.
Rivian plans to roll out its commercial vans for Amazon this year.
The electric vehicle space has been revving up lately, on account of growing support from consumer, industry, and government for the transition to clean fuel vehicles. With technological advancements and rollout of new models, the future looks bright for the electric vehicle market.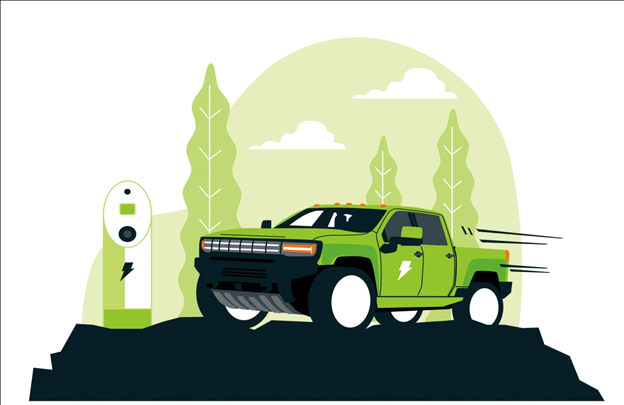 Image Source - ©Kalkine Group 2020
The growing popularity of electric vehicles is quite evident from the success of EV manufacturer Tesla, which became the largest company of all times to join the S&P 500 Index last year. Also, recently, its CEO Elon Musk became the world's richest person. Last year in December 2020, the EV manufacturer had unveiled its plan to raise USD 5 billion.
Good Read: Tesla Hits All-Time Highs; Should Crude Players Be Worried?
Amazon and Ford-Backed EV Start-Up Raises Funding
In view of this growth, several businesses in the related space are taking the advantage to gain equity. Latest in the series is US-based electric vehicle start-up Rivian, which has raised US$2.65 billion in an investment round.
Several investors like Amazon's Climate Pledge Fund, Fidelity Investments Inc. (previously Fidelity Management & Research), Coatue Management LLC, D1 Capitals Partners, and others showed their confidence in the start-up and chipped in their money. The funding round was led by T. Rowe Price Associates Inc., a fund and account advising firm.
US$8 billion Raised Since 2019
This is not the first occasion when Rivian has raised such big numbers in an investment round. The Company raised US$2.5 billion during July 2020, while in 2019 it had raised a total of approximately US$2.85 billion, through funding rounds and other investments.
The year 2019 saw some of the big guns throwing their weight behind the EV start-up. The year started with Amazon's backing of US$700 million in February. During the same year in September, the Company was said to have received a huge order of 100,000 electric delivery vans from Amazon. The deliveries are due to begin during the current year (2021).
Ford Motor Company invested US$500 million and promised to collaborate on future development programs. Rivian received US$350 million from Cox Automotive, which also unveiled plans for collaboration in logistics and other services.
Launches and Deliveries
Rivian is focused on all-electric trucks and SUVs. According to CEO and Founder RJ Scaringe, the Company is likely to launch its R1T, R1S, and commercial delivery vans for Amazon this year.
R1T Electric Truck (Image Source: Megapixl)
Rivian plans to price R1T Adventure at US$75,000 and R1S Adventure at US$77,500. These are the starting prices for the two vehicles. The Company has stated that they are likely to have a range of more than 300 miles in a single charge.
The other variants called the Explore Package are expected to cost US$67,500 in R1T series, and US$70,000 in R1S series.
Rivina also plans to extend the range of the vehicles from 300+ miles to 400+ miles, with the vehicles expected to be made available from January 2022. The start-up also intends to launch a low-priced vehicle with a lower mile range.
Read Also: EVs on a shoestring: Australia's five most affordable electric cars
With the latest funding round, the Company has further boosted its balance sheet, highlighting that there is no slowing down for EV space players. Rivian is the only non-listed EV start-up or a company that has raised such high volumes in funding. It remains committed towards scaling up the nascent market for electric trucks.