Summary

With the rise in problems caused by climate change, many Australians are thinking of switching to a greener option – pure electric cars.
Until now, electric cars were considered unaffordable. This is further affirmed by world-famous companies like Tesla, whose cars can only be purchased by well-off people.
In the following text, we've covered five most-affordable EVs in Australia: MG ZS, Nissan Leaf, Hyundai Ioniq, Renault Zoe, and Hyundai Kona SUV.
Electric cars are gaining popularity with each passing year, especially now as more people intend to go green due to climate change.
When manufacturers first started producing electric vehicles, their prices were almost sky high. The best example would be that of the trendiest Tesla, a brand that has made a widely known word of its name, which could soon hit up worldwide dictionaries.
DID YOU SEE: Tesla under the Spotlight after delivering fifth straight quarterly profit
However, people do not need to break the bank to get an EV nowadays. The affordable vehicles also look modern and sophisticated, while providing the best service to the environment and their buyers.
In Australia, the demand for electric cars has increased by 14 per cent this year. However, the vehicle industry overall is currently experiencing an 18 per cent drop in requests. In the last ten months, 1,400 EVs have been purchased throughout the continent, while 3,000 Teslas were sold during the same period.
On the other hand, if you cannot afford a fancy Tesla but still want to help save the environment, here are a few inexpensive choices you can choose from in Australia.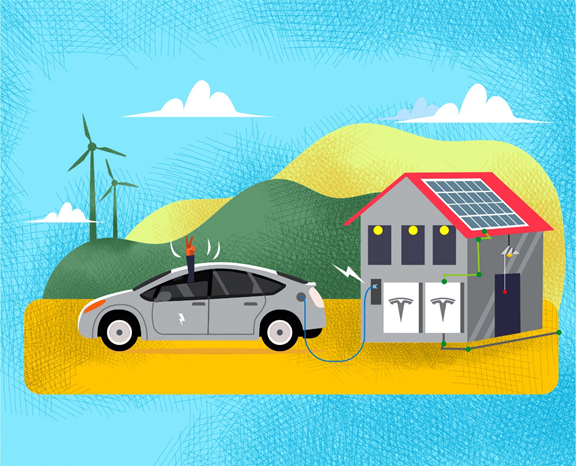 Image Source: © Kalkine Group 2020
Electric car #1 – MG ZS EV
Some car advisors argue that the new MG ZS EV is the most affordable electric car in Australia.
With a price starting at A$40,099 plus on-road costs (A$43,990 for all-included versions) MG ZS became the cheapest car in the country, as the previously most affordable Hyundai Ioniq cost about A$8,000 more.
A lithium-battery based vehicle weighs "only" 1,500kg, which is light compared to other EVs. A high acceleration of 8.5 seconds from 0 to 100 km/h makes MG ZS one of the fastest models from the MG series.
Most importantly, MG ZS has an available driving range of 263 km.
Depending on what socket consumers find, they can achieve a full-charged battery in either an hour or several hours. More common outlets are those that need more time for a completely charged battery, which are 7 kW strong.
The model also offers additional fancy features, such as connection to Android or Apple, a touch screen, a rear-view camera, and many more. The ZS series recently went on sale so everyone interested can book a test ride and see what the fuss is all about.
Electric car #2 – Nissan Leaf
Before the MG EV arrived in Australia this month, Nissan Leaf was the least pricey EV on the market. With a price of A$53,000, Nissan Leaf is the second most affordable electric car nationwide.
The car has a battery power of 40kWh, allowing the Leaf to drive up to 270 km without a need for charging.
Nissan Leaf has been a proud holder of a gold-star standard for two years (since 2018).
GOOD READ: Climate Change, Reduced Engine Cost, High Subsidy – Throttles The EV Industry
Electric car #3 – Hyundai Ioniq
Hyundai Ioniq has also once held the throne for being the cheapest electric car in Australia, but MG dethroned it. Currently, Australians can buy this car which is available in the range of A$53,000 – A$58,000.
However, Ioniq is now available in three types: a hybrid version, a hybrid with a plug-in, and a pure electric edition. Hyundai Ioniq EV is the most popular variant of the series and is now the third-cheapest electric vehicle in Australia.
Ioniq has a driving range of up to 311km/h in idyllic weather conditions, which offers more power than the most affordable MG ZS. This car has had a gold star for safety since 2016.
Electric car #4 – Renault Zoe
If you are looking for an EV that will be easy to park in busy CBD and inner-city areas, Renault Zoe might be the best option for you. Renault Zoe will cost you A$53,800 for a drive-away version.
The Zoe model is the smallest electric car on the Australian car market, which makes it the most convenient for urban residents.
The three-doored vehicle can achieve a 300 km/h speed during summer, while it gets a bit less during winter – 200 km/h. Zoe also has a five-star rating provided by Euro NCAP in 2013.
INTERESTING READ: Electric Vehicle Council at loggerheads with South Australia government's new EV tax
Electric car #5 – Hyundai Kona SUV
Last but not least, potential buyers can own a Hyundai Kona SUV starting at A$63,500.
Compared to other most affordable vehicles, the Hyundai Kona has the biggest battery pack of 64 kWh, which sometimes allows it to drive for as much as 449 km.
The car has been holding a five-gold star since 2017.
For its price and a variety of features it offers, Hyundai Kona might be the best choice if you have a big family and need a convenient SUV for all your needs.
GOOD READ: A Walk Through the European EV market: How Government Subsidies & Cost-Effective Models Pushing Demand?