The NZ property market is running red hot as the new data by REINZ in December showed the housing prices setting records for the fourth consecutive month. Swift rebound from COVID-19, record low interest rates, and tax system alterations, have led house prices to rise rapidly.
The median house prices increased by 19.3% to $749,000 in December 2020 compared to $628,000 in the same period last year. Eleven regions and 27 districts reported record prices in the month.
Source: Shutterstock
Gisborne witnessed the largest increase of 43.9% to $590,000 in December 2020 compared to the same month in 2019. Other regions following the rise in house prices included Hawke's Bay, West Coast, Northland, Wellington, and Wanganui etc.
Auckland persisted with a strong recovery, having an annual rise of 17.4%. The city saw its median price reaching to a record $1,040,000 in December.
Properties for sale fell, putting pressure on house prices
The number of properties available in NZ fell 29.1% to 12,932 in December, half of them were in December 2018 and the lowest ever. The inventory levels were at record lows in every region except Auckland and Gisborne, which put substantial strain on the house prices. Further, addition of low interest rates resulted in people competing to secure the required property.
Bindi Norwell REINZ Chief Executive stated that about 8,935 properties were sold in December, which was about 2,392 more houses than the same time in 2019. This implied that an extra 77 properties were sold every day in December, reflecting the robust state that the property market is in.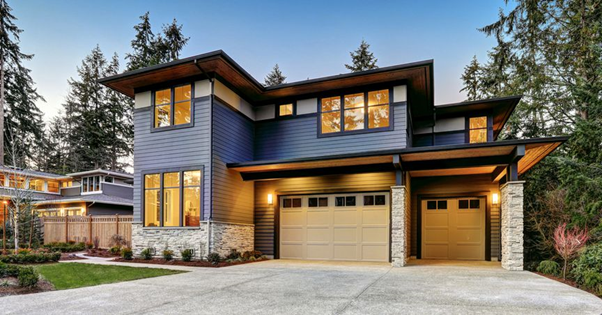 Source: Shutterstock
The number of properties sold in Auckland jumped by about 66% in December YOY, and regions like Canterbury, Waikato, West Coast, Gisborne, and Taranaki also saw large rises in annual sales volumes.
She stated that buyers are anticipated to buy amid further rise in prices and reintroduction of LVRs. However, if inventory levels kept falling, it could impact sales volumes in the future.
House prices likely to rise ahead
National house prices could rise by 13 to 16% in the coming months with many economists predicting that low interest rates and the robust demand would persist to have an effect in 2021. These estimates came in the view of the Reserve Bank's planned implementation in March of stricter lending guidelines for borrowers.
ALSO READ: Will owning a house in NZ become a distant dream amid soaring housing prices?
Many economists at various banks like ASB, and Westpac have claimed that low interest rates and strong demand would continue to have an impact in the new year.
(NOTE: Currency is reported in NZ Dollar unless stated otherwise)