Source: 89stocker, Shutterstock
Summary

The highest number of properties were sold in March.
The NZ government announced many measures to fix housing crisis.
S&P Global expects the NZ house prices to fall.
Latest REINZ statistics for March have shown that national median prices for residential property rose 24.3% to $826,300 in March 2021, up from $780,000 in February and $665,000 in March 2020.
A new record was set for the Auckland region with median house prices rising by 18.5%, from $945,000 in March 2020 to $1,120,000 in March 2021. Further, 12 of the 16 regions attained record median prices.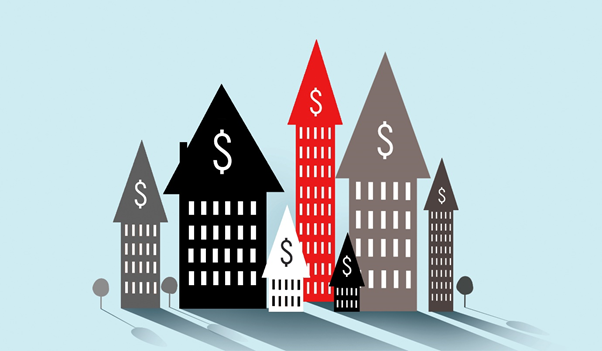 Source: Copyright © 2021 Kalkine Media Pty Ltd.
Wendy Alexander, Acting Chief Executive at REINZ, stated that March witnessed record median prices, which rose by $46,300 since the last month. This reflected the pressure on house prices and the supply-deprived market.
She stated that house sales were at their fastest pace at present and March had seen the highest percentage of auctions NZ had ever seen since REINZ started keeping records. She expects house prices will continue to rise in the next 2 months. However, the pace of rise would be slower than the rise witnessed in the last 6-12 months.
NZ Government under increased stress to fix housing prices
The NZ government reimposed the first part of LVR restrictions from 1 March, requiring a 30% deposit for investors and a 20% deposit for owner-occupiers.
DO READ: Why RBNZ left OCR unchanged in its monitory policy meet
The government also announced many housing policies to cool down the relentless rise in house prices. The new housing changes included lengthening the bright-line test to 10 years and eradicating interest deductibility for people who own rental property.
Source: Copyright © 2021 Kalkine Media Pty Ltd
Further, the government is fast-tracking its scheme to force councils to permit more housing construction. It is looking to act on the National Policy Statement on Urban development, announced in July last year. A step taken to increase the density of housing in urban centres by placing rules for planning decisions made by local councils.
ALSO READ: Are Kiwis inclining towards Australia amid soaring house prices?
The Government plans to stop councils from levying height limits of less than six storeys and force them to accept developments with no carparks through this move. That statement wasn't supposed to go into effect until 2024, but Housing Minister Megan Woods stated that a short-term plan was required before it was entirely implemented.
S&P Global says house prices will fall
S&P Global Ratings stated that house prices were set to decrease. The credit rating agency stated that house prices would slow down in a systematic manner in the year ahead even though the prices were soaring in these months.
ALSO READ: Are NZ's new property investment curbs distasteful?
The rating agency has projected 2.4% growth in the NZ economic activity in 2021 and 1.5% between 2022 and 2024, boosted by the housing market strength.
(NOTE: Currency is reported in NZ Dollar unless stated otherwise)