Summary

Treasurer Josh Frydenberg would deliver the budget this evening, focusing on a 10-year infrastructure program.
The government is expected to announce a package worth AU$10 billion for multiple infrastructure projects and job creation.
Significant focus is expected on the rail and road projects, including highways and an intermodal terminal.
With a significant reduction in the COVID-19 cases in Australia, the government is now focusing on a 10-year infrastructure program to support job creation, drive growth and let the country stand again on its own feet.
Treasurer Josh Frydenberg would deliver the federal budget today evening, where the key focus would be on the government's economic forecasts after the country recovers from the COVID-19 impacts. It would also point to the next phase of development for stimulus and reform.
The government would allocate approximately AU$10 billion to the infrastructure sector and support ~30K jobs. The funds are likely to be used for rail and road projects including highways and an intermodal terminal.
ALSO READ: Australia Federal Budget 2021: Here are nine things to know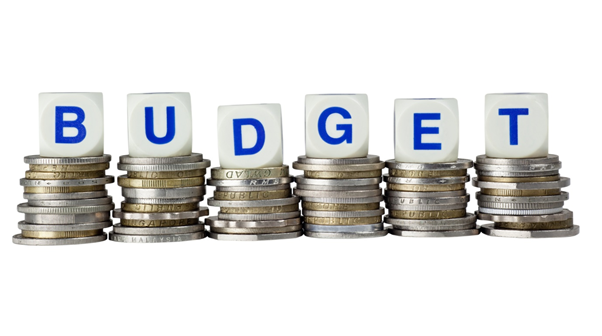 Source: © Jojojojo| Megapixl.com
Infrastructure development plays a critical role in economic recovery. Thus, in today's budget, investors would keep an eye on stocks in this space and expect additional support measures from the government.
The budget would also significantly impact the confidence of the people and shape up perception about the recovery path and corporate activity and earnings outlook.
DO READ: ASX 200 today: What's in store for Australian market ahead of budget 2021-22?
On that note, let us see how some of the ASX-listed infrastructure stocks performed today.
Mirvac Group (ASX:MGR)
A leading Australian property group, Mirvac Group shares closed 0.355% higher at AU$2.820. The stock has done well in the last three months with ~18% return during the period.
The Company's Q3 operational update highlighted its impressive performance and strong momentum heading into the fourth quarter. The Company witnessed considerable improvement in terms of rent collection rates, residential settlement, and sales.
Also, the residential business had 1,791 settlements from 1 July 2020 till 28 April 2021, which positions the Company to surpass the guidance of more than 2,200 lot settlements in FY2021.
Thus, the Company upgraded its FY2021 EPS guidance to at least 13.7 cpss from 13.1 to 13.5 cpss, reflecting an improved business outlook.
CIMIC Group Limited (ASX:CIM)
The parent company of Australia's major project development and contracting group, CIMIC Group Limited shares ended the day's trade 1.346% lower at AU$19.060. The stock has witnessed a dip of 11.60% in the last three months.
The Company witnessed an improved Q1 FY2021 on a like-for-like basis, with revenue expanding in the Australian construction category. The cash flow in Australian Construction improved Q-o-Q. CIM was offered a new project worth AU$3.5 billion. With this project, CIMIC has AU$30.2 billion worth of work in hand.
Source: © Alphaspirit | Megapixl.com
The Company highlighted that the outlook across the group's core market is positive. In FY2021, NPAT guidance would remain between AU$400 million – AU$430 million.
ALSO READ:
NRW Holdings (ASX:NWH)
A leading provider of diversified contract services, NRW Holdings shares closed 7.263% lower at AU$1.660. The stock has tumbled in the last three months, falling by 39.64%.
The Company recently secured two contracts.
RCR Mining awarded Crushing Plant contract
NWH's subsidiary RCR Mining Technologies was awarded a contract for designing and constructing Primary Crushing Plant at Fortescue Metals Group's (ASX:FMG) Cloudbreak mine. The agreement was worth AU$27.2 million. RCR Mining is collaborating with Primero Group to provide engineering support and construction services.
Source: Copyright © 2020 Kalkine Media
Primero awarded AU$135 million EPC Contract:
Primero Group Limited, NWH's wholly owned subsidiary, was awarded an AU$135 million Engineering, Procurement and Construction contract of the Coburn Minerals Sands project for Strandline Resources (ASX:STA).
Under this contract, Primero would deliver the Wet Concentrate Plant and the Minerals, Separation Plant, to beneficiate a heavy mineral concentrate. Subsequently, a dry separation procedure will be used to generate saleable premium quality final products.
DID YOU KNOW: Nathan River Resources awards $123 Mn contract to NRW Holdings