Ethereum (Ether), the second largest crypto by market cap, surpassed the US$ 3,000-mark for the first time ever on Sunday, May 2. The blockchain giant hit multiple record highs last week as the European Investment Bank (EIB) issued its digital bonds using the Ethereum network.
It also posted a new record market cap of US$ 359 billion, outperforming large-cap companies like Nestle, P&G, Bank of America, etc. Ether has gained 311 per cent this year as against a 99 per cent increase for Bitcoin.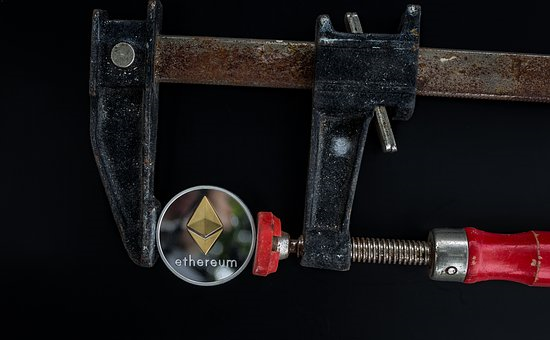 Source: Pixabay
Meanwhile, the total valuation of the decentralization finance (DeFi) segment has risen over US$ 100 billion, with the majority of DeFi ventures being developed on the Ethereum blockchain technology. FinTech firms have been building their secure application by creating smart contracts on the network using its unique software language 'Solidity'. Hence, the daily transaction volume on its network has surged by 22 per cent in 2021.
The core power of Ethereum lies in the large number of miners it has and the new generation of finance, such as decentralized applications (DApps), DeFi, Non-Fungible Tokens (NFTs).
However, Ethereum's success could backfire if it does not soon rectify the ongoing congestion and the high gas prices that clients have to pay to use its platform.
Ethereum To Launch 2.0 Version To Resolve Gas Prices
Ethereum developers claim that the 2.0 version would upgrade its transaction speed and cost lower gas prices to its users.
Ether could extend its price rally as the Ethereum blockchain unveils its advanced version, which will transform the Ethereum network to a proof-of-stake (PoS) mechanism from the present proof-of-work consensus instrument.
It will also enhance Ethereum's capability to manage transactions by dividing its database into 64 new mini-blockchains, hence tackling the congestion problems that presently trouble the blockchain.
Changing Crypto Market Tale
The crypto narrative is shifting from Bitcoin to Ethereum. Earlier, Ether's price trajectory would take cue from Bitcoin trading, but now, the decentralized technology platform is rising independently. Crypto analysts have already pegged this year's target at US$ 10,000 per Ether.
In the last one month, Ether swelled by nearly 40 per cent. In contrast, the world's biggest cryptocurrency witnessed a five per cent drop during the same period. Ether has also soared over three times year-to-date as compared to Bitcoin tokens.