Image Source: Shutterstock
Many Australians retire a lot later in life because in lack of a stable source of income, they have insufficient funds to cover the latter few decades of their lives.
However, some achieve the ultimate dream of retiring early after years of careful planning and saving money aside.
If you want to be one of the lucky ones, you should follow the next few steps and keep making meticulous notes about what to do and what not to do.
#1 – Emergency fund
Having an emergency fund is a good idea in case, guess it, of an emergency!
Expensive medical bills that were the least expected, renovating a home, and a sudden pet injury that costs a fortune, the list of emergency spending could be endless.
For that reason, it is of crucial importance to keep an emergency fund when things go in the worst possible direction.
#2 – Investments
Young people are wary of starting to invest in their early years of life because they do not have enough money. However, automated trading apps that are available to anyone nowadays ensure that investors do not need to own a fortune to make one.
Micro investments can generate a lot of money over time, which secure a solid amount of money for early retirement days.
#3 – Planning
Before retiring, no matter if a person wants to retire early or not, but during the retirement, he should have a rock-solid plan for goals and lifestyle expectations.
The first step is to calculate how much money you actually need to have to live comfortably. Then, it is important to understand how much to save over a set period of time, what boosts the income, and similar factors.
If planning is not your thing, there are numerous financial advisors who get paid to deal with similar situations.
#4 – Reduced spending
Individuals that do not earn a significant amount of money might consider reducing life expenses rather than finding possible ways of making a fortune.
Most people found themselves in a situation where they can't afford to purchase things that would help them enjoy their life. Yet, that situation might become necessary in extreme circumstances.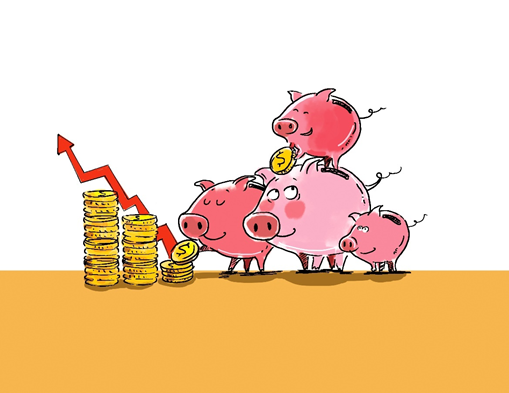 Image Source: Shutterstock
#5 – Another job
If you do not have a big enough budget to secure a sufficient amount of savings, it might be a smart idea to find another job, or a side hustle, to support your desired lifestyle.
Writing a blog for a paid platform, making YouTube videos, being a content creator for Instagram or TikTok, might be a good way of earning extra cash without making too much effort.
#6 – Adjustment after significant life events
Groups in their 20s and 30s achieve most milestones in life, such as getting married, buying a first house, welcoming the first baby, and so on.
Each of those events requires additional responsibility that costs money. For that reason, each person or a couple needs to figure out their financial ground.
The best thing to do would be to update your financial plan each time you reach a desired milestone in your life and see what stops you from achieving your early retirement dream.
#7 – Long-term thinking
Last but not least, each individual that wants to retire early must have a long-term strategy regarding saving money and surviving without income.
People tend to get pleased with short-term satisfactions, but that approach is unsustainable in long term.
Many people may find their future life a lot more stable and happier if they save those few hundred dollars each month for a freshly brewed coffee from a café.
All previous steps will lead to this last one, so be sure you can complete them first, and then continue with your long-term plans.