Highlights

The answer to whether direct-to-consumer businesses should accept cryptos as payments is open-ended
The risks are many, but there are rewards like brand recognition when a business accepts cryptos
In El Salvador, the 'bitcoin beach' experiment is helping create a viable bitcoin ecosystem
Before we jump to any conclusion on whether any business, be it a direct-to-consumer (DTC) company or an airline, should accept cryptocurrencies, we must first understand whether they are money or assets.
A Senate hearing titled, 'Cryptocurrencies: What are they good for' was dominated by critics of cryptos. Ironically, it did not make as many headlines as the 'B Word conference' where multi-billionaire CEOs – Elon Musk and Jack Dorsey – extended overwhelming support to the crypto investment space. Recently, Amazon issued a clarification refuting the claim that it would accept cryptocurrencies as payment.
The argument against crypto adoption
Crypto assets, be it bitcoin, Ether or Elon Musk's favorite Dogecoin, have yet to become 'money'. They are presently a commodity, the value of which can swing wildly. The point is MicroStrategy or Tesla, two of the biggest corporate investors in Bitcoin, can manage losses on their investments without having any profound impact on business continuity. For small businesses, it can be a life or death situation.
What e-commerce businesses need to know about cryptocurrencies?
Secondly, large businesses are investing in bitcoin and not accepting cryptos as a form of payment. Yes, a few companies like AXA Insurance may be accepting payment in bitcoin but it is just an experiment at a very small scale.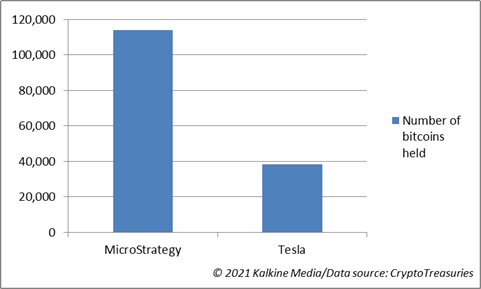 Excessive power usage or extreme volatility aside, it is the cryptocurrency space's continuous rivalry with regulatory authorities across the world that makes it too risky. No major central bank including the Fed or the Bank of Canada is willing to accept cryptos as a legitimate form of money. They are working on their own central bank digital currency (CBDC).
Also read: Is Canada working on its own CBDC?
Risks of accepting cryptocurrencies
The risk isn't the same for all businesses. For big corporations, holding cryptocurrencies as an asset is a risk but revenue comes from sales of products or services, and only a portion of this revenue is what they park in risky assets like cryptocurrencies. H&M is a big clothing retailer. It can experiment with cryptos as a form of payment in some jurisdictions. On the contrary, most new DTC brands have yet to achieve such economies of scale. The risk appetite is less.
Another point here is will suppliers accept payments in cryptos? Will employees accept wages in cryptos? The question is where will businesses use them? One just can't hold on to the portfolio in anticipation of wealth creation in medium-to-long term. Cash flow is at the heart of any business. Moreover, cryptos are highly volatile. If someone holds bitcoin, the value of portfolio can swing in any direction on the back of a single tweet from an influencer like Elon Musk.
Besides, this is not the perfect time to experiment with new things.
Also read: How Basel Committee's Proposal Will Impact Crypto Realm
The US economy grew by 6.5 per cent on an annual basis in the second quarter, much below the estimate of Dow Jones. Jobs data reveals the country needs more Americans to be employed to take employment to pre-pandemic levels.
Such macroeconomic indicators matter when we talk of acceptance of cryptocurrencies in payments. It is because these impact all investment spaces. When the economy is booming, people are earning good -- as wages and not from government's stimulus push -- money can be parked in risky assets like cryptos. At present, personal savings rate in the US has tumbled below US$2 trillion. It was above US$4 trillion some time back. Money is scarce in the economy. And hence, accepting a volatile asset as money can heighten a business's exposure to risks.
El Salvador has declared that bitcoin will be a legal tender in the country. But did this news take bitcoin's value north? In contrast to this, it was China's crackdown on crypto mining that took bitcoin's and other cryptocurrencies' value south. That's the risk.
How the adoption turns out for El Salvador is a wait and watch game.
Argument in favor of accepting cryptocurrencies
We know how the DTC business model has made a comeback. Many businesses exist exclusively on e-commerce platforms and sell products ranging from clothes to electronics to home furnishing items. They don't rely on a distribution channel, don't need even a retail store to sell goods.
In DTC model, customer acquisition cost or CAC holds great significance.
If a business accepts cryptocurrencies as payment, will it not be a great marketing strategy? There is a reason to believe this. AXA Insurance is allowing its customers in Switzerland to pay in bitcoin. This was big news, a sort of brand building for the insurer. Many have heard of airBaltic, the flag carrier of Latvia, which accepts bookings in bitcoin and other cryptocurrencies.
Brands become a little more famous when they do something like this. It may not be bad to jump onto the bandwagon. When a business exists only on e-commerce, it needs a prefect strategy to grab eyeballs. 'We accept payments in cryptos' can be a rewarding branding tactic. Alongside, if the business can convince suppliers to accept payment in cryptos, it might not be risky to accept cryptocurrencies from customers.
Also read: Can Bitcoin be termed as the 'asset of the century'?
The 'bitcoin beach' experiment in a village in El Salvador is an example that can be cited. Today, coffee shops in the village are selling cappuccino in bitcoin denomination. The mobile app for these transactions is now one of the most downloaded apps in El Salvador. Lastly, there doesn't seem to be a bubble yet that will burst one day. Having lost as much as half of its market cap after the crackdown in China, bitcoin has bounced back. One bitcoin was recently priced over US$50,000.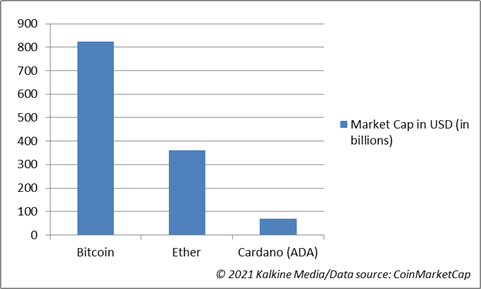 May be, the blockchain technology in payment systems will be universally accepted someday. And if that happens -- Jack Dorsey has time and again said that bitcoin can be the native currency of internet -- crypto holdings can create wealth. Blockchain tech has multiple uses outside of the crypto space.
Bottom line
Cryptos have mounted a formidable challenge to the stock market. We have bitcoin and Ether exchange traded funds, S&P Dow Jones indices are tracking movements in prices of cryptos, and big banks in the US are allowing cryptocurrency investment exposure to their clients.
Cryptocurrencies are no longer on the fringes but have become a mainstream investment instrument. The answer to whether businesses should start accepting cryptocurrencies is open-ended.
This article borrows ideas from the views expressed by Kunal Sawhney, CEO of Kalkine Group, in his interview to Armando Roggio, senior editor for Practical Ecommerce and host of CommercoCo.