The Canadian government said on Tuesday, June 29, that it is aiming to have all new cars and light-duty trucks be powered by electricity by 2035.
Previously, the government had set 2040 as the target year to achieve its goal of selling only battery-powered passenger vehicles, as opposed to gasoline cars.
This change of plans came as an International Energy Agency (IEA) report pointed that countries seeking to achieve net-zero emissions by 2050 (such as Canada) should look into expanding their electric vehicle (EV) production.
After the oil and gas sector, the transport industry is one of the biggest contributors of greenhouse gas emissions (GHG). Hence, reducing the crowd of gasoline-powered cars is likely to be a priority for Canada.
As the latest announcement boosts the electric vehicle industry further, let's look at two EV stocks you should explore in 2021.
Magna International Inc (TSX:MG)
Magna International stocks soared by 92 per cent in the last one year and climbed 28 per cent year-to-date (YTD). The Aurora-based auto parts company is reportedly in talks with Apple in regards to its much-hyped Apple electric car. The scrip was priced at C$ 115.41 at market close on Tuesday, June 29.
Although MG stock declined by three per cent month-to-date (MTD), it is likely to grow in future as the focus on electric vehicles expands.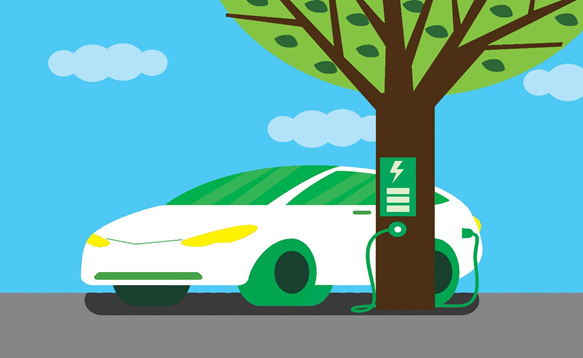 Copyright © 2021 Kalkine Media
In April this year, Magna announced that it is committed to achieving carbon neutrality in its operations around the world by 2030 and in Europe by 2025. In the first quarter of 2021, the auto parts maker recorded sales of US$ 10.2 billion, reflecting an increase of 18 per cent year-over-year (YoY).
Its diluted earnings per share increased 136 per cent YoY, while its adjusted EBITDA was up by 91 per YoY in Q1 2021.
Magna's dividend grew by 12 per cent in the last five years. Presently, Magna shareholders are paid a quarterly dividend of US$ 0.43 per piece. It has a current dividend yield of 1.8 per cent.
GreenPower Motor Company Inc. (TSXV:GPV)
Listed on the TSX Venture Exchange, GreenPower Motor Company is the manufacturer and seller of all-electric school and city buses. The company holds a market cap of C$ 544.9 million and carries a debt-to-equity ratio of 0.03, as per TMX data.
Stocks of GreenPower Motor climbed 11.5 per cent when the trading session began on Tuesday. The surge came as the company posted strong results for the fourth quarter of fiscal 2021. The shares closed at C$ 25.66 apiece at market close on Tuesday.
In Q4 FY21, GreenPower's revenues increased by 76 per cent YoY to US$ 4.4 million. The electric vehicle maker generated a gross profit of US$ 1.2 million.
GPV stock returned 605 per cent in the past year and have soared by 28.7 per cent in the past month. It is trading 41 per cent lower than its 52-week high of C$ 43.62 (January 6, 2021), and this could be used as an entry point by the investors.
The above constitutes a preliminary view and any interest in stocks should be evaluated further from an investment point of view.