Source: on c, Shutterstock
Discount retail stores chain Dollarama on Wednesday, March 31, reported sales of C$ 1,103.7 million in the fourth quarter, an increase of 3.6 per cent year-over-year. The sales increased as Canadians focused more on spending on groceries and household commodities during the pandemic.
Dollarama's fourth quarter emerged as their strongest sales period, but this year the momentum was affected due to more strict COVID-19 restrictions in December.
Announcing the results, Neil Rossy, President and CEO of Dollarama said that they've achieved good financial results despite uncertainty throughout 2020. Mr Rossy said that the company was able to implement new strategies during the pandemic to protect the customers and give them easy access to everyday essentials throughout this unprecedented public health crisis.
Revealing the company's plans, Mr Rossy said that the company has now set a long-term growth target of 2000 stores by 2031 in Canada. Previously, it had set a target of 1,700 stores by 2027.
How Do Dollarama's Financials Look?
The company has a market cap of C$ 16 billion and holds a price-to-book (P/B) ratio of 62.19. It also offers a 796.32 per cent return on equity.
In fiscal 2021 fourth-quarter results, the company achieved a gross profit of C$ 502.4 million, up by 5.5 per cent YoY.
The EBITDA was C$ 326.9 million in Q4, down by 0.7 per cent in the same comparable period a year ago. However, in the full-year Fiscal 2021 results, the EBITDA increased by 1.8 per cent YoY to C$ 1.1 billion.
The diluted net earnings per common were C$ 0.56, against C$ 0.57 in the previous year's fourth quarter.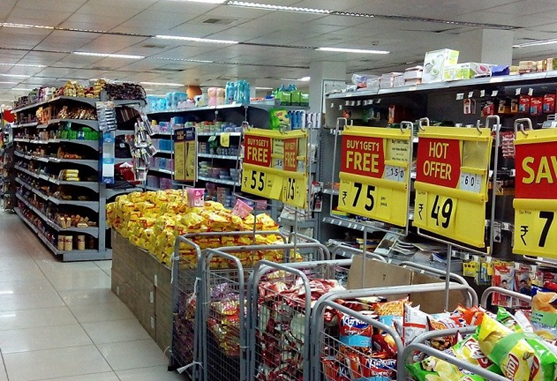 Image for representational purpose (Source: Pixabay)
A look at the company's stock:
In the financial results, the company announced that the Board of Directors has approved a 7 per cent increase in dividends for those who hold the common shares. The dividend will be paid every quarter and it has been increased to C$ 0.0503 from C$ 0.047.
The scrips were priced at C$ 52.24 at market close on March 30. The stock grew 28.1 per cent in a year and 0.04 per cent year-to-date (YTD).