Highlights

Not all variable return assets rise or fall or move in same proportion at a particular time
KB Crypto adds diversity to the portfolios of crypto enthusiasts, thereby reducing risks
The hedge fund claims weekly transfer of returns to clients in the form of BTC
Should a portfolio consist of all fixed return assets, or all variable return assets, or a calculated mix of both? A prudent and forward-looking investment strategy that incorporates diversification lies at the heart of wealth creation. No matter what kind of assets/stocks (be it large cap stocks or NFTs) comprise one's portfolio, sans diversification, it is exposed to undue risks.
Macroeconomic indicators can be the biggest factor shaping any investor's portfolio at a given time. During times of high inflation and sluggish growth, stocks tend to remain subdued. During such times, it could be useful to add some fixed return assets like term deposits to your portfolio. Microeconomic aspects, like a surge in the consumption of a certain commodity like nickel, call for a tweak in the strategy.
BTC and risk management
Variable return assets come with both opportunities and risks. A popular asset that has grown immensely over the past couple of years is cryptocurrency. Though Bitcoin (BTC) remains the most popular (thanks to its share of almost 45% in the total crypto market cap), thousand other altcoins are in existence. In the cryptoverse, a category which is said to have fixed value is that of stablecoins. Assets in this category are usually pegged to a fiat currency.
Also read: What you should know about KB Crypto – Canada's leading fintech hedge fund
Global stock markets and the cryptoverse rallied in the aftermath of COVID-19. Many experts are of the view that cash stimulus by governments, including in Canada, was a major driver of this rally. In 2022, this rally came to a screeching halt, with factors like inflation to blame. However, one should not overlook the fact that a variable return asset exhibits ups and downs by its very design.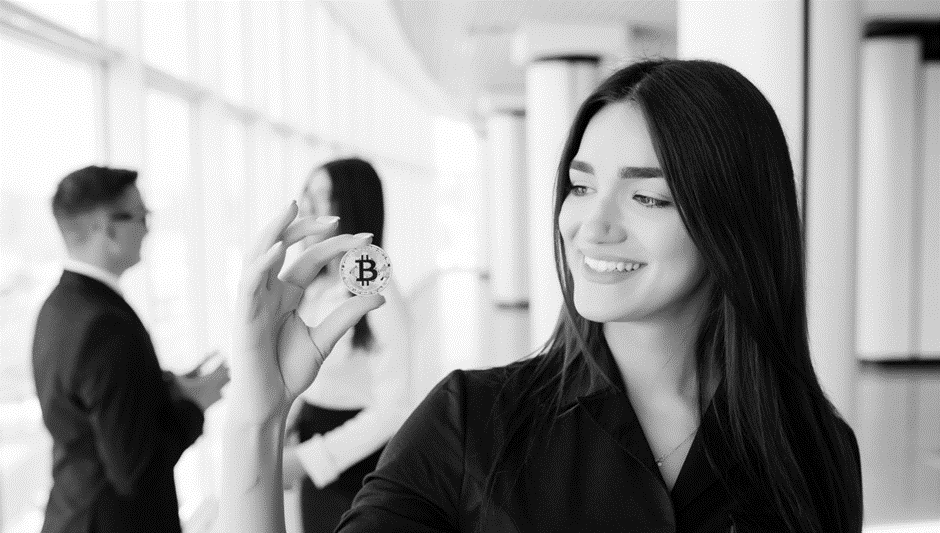 Image source: Screen Grab KB Crypto PPT
Prudent hedging strategy
If there is one word that many investment advisors swear by, it is diversification. Not parking all their money in one particular asset or sector is the first lesson for new investors. This is what KB Crypto brings to the world of variable return assets to maximize returns and minimize risks.
For an investor that holds BTC in his/her portfolio, it is only capital gains that can accrue. For this, the investor must liquidate his/her holding, which is not preferred by many. BTC's growth over the past one decade may be keeping many from selling it. But BTC does not pay dividend, and hence, new methods to put idle BTC to use have been devised. KB Crypto, a one-of-its-kind hedge fund, claims to have devised a near-perfect strategy -- a win-win for all stakeholders.
Also read: How KB Crypto differentiates itself from traditional hedge funds?
What it does is that it places BTC funds in a diversified pool for a very short-term horizon. The pool can have commodities, foreign currency, indices, and so on. KB Crypto's fund managers are of the view that not all assets have identical trajectory. Commodities and foreign currency assets can defy the broader subdued phase, or it may be a few indices that can shine. KB Crypto is said to have a calculated mix, thanks to its proprietary software.
It is this hedging strategy that KB Crypto extends to cryptocurrency enthusiasts.
Risk Disclosure: Trading in cryptocurrencies involves high risks including the risk of losing some, or all, of your investment amount, and may not be suitable for all investors. Prices of cryptocurrencies are extremely volatile and may be affected by external factors such as financial, regulatory, or political events. The laws that apply to crypto products (and how a particular crypto product is regulated) may change. Before deciding to trade in financial instrument or cryptocurrencies you should be fully informed of the risks and costs associated with trading in the financial markets, carefully consider your investment objectives, level of experience, and risk appetite, and seek professional advice where needed. Kalkine Media cannot and does not represent or guarantee that any of the information/data available here is accurate, reliable, current, complete or appropriate for your needs. Kalkine Media will not accept liability for any loss or damage as a result of your trading or your reliance on the information shared on this website.