Highlights

Value stocks are those that trade at a price below than their company's real value.
The improving economic scenario, rising Inflation, and growing interest rates could favour value investing.
The key elements of value investing have remained not following the herd mentality and pursuing long-term investment of quality businesses.
Value investing has often remained as one of the key strategies of successful investors such as Warren Buffet and Benjamin Graham. Unlike growth investing, the investment paradigm for value investing involves cherry-picking stocks trading below their intrinsic value, as market price often reflects market sentiments and not a company's long-term fundamentals.
ALSO READ: Is Warren Buffett a value or a growth investor?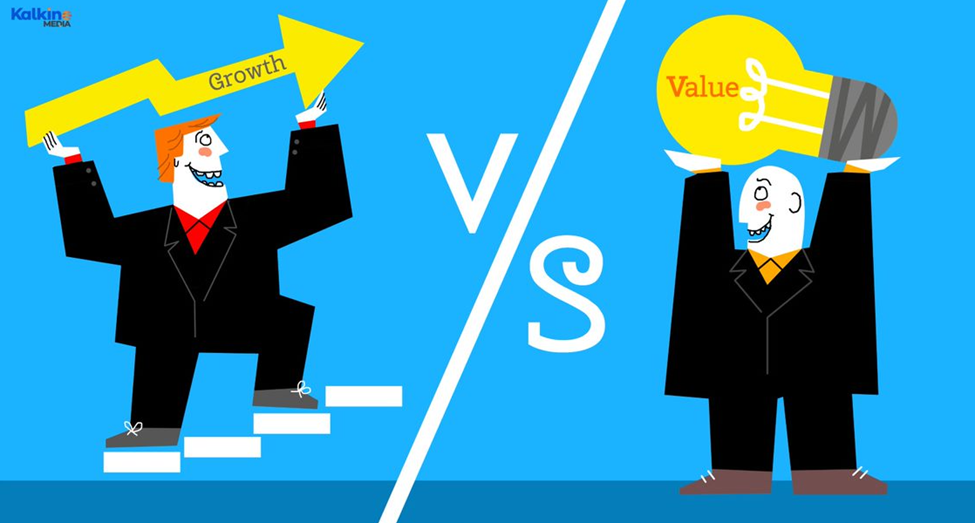 Source: Copyright © 2022 Kalkine Media®
Often the key elements of value investing have remained not following the herd mentality and pursuing long-term investment of quality businesses. With the current improving economic scenario, investors are keen to bag value stocks that could provide significant returns.
On that note, let us look at seven stocks on the ASX.
ALSO READ: 3 value stocks under $1 with 100% returns in last one year
Fortescue Metals Group Limited (ASX: FMG)
FMG achieved record first quarter iron ore shipments of 45.6 million tonnes and maintained C1 cost of US$15.25 per wet metric tonne (wmt) across Q1 FY22 ended 30 September 2021. The C1 cost in line with the previous quarter reflects the Company's strong focus on cost management to mitigate inflationary pressures.
Strong supply chain performance along with the Eliwana contribution continues to drive record operational performance.
Fortescue Metals' FY22 guidance includes 180-185mt of iron ore shipments and US$15-15.50/wmt of C1 cost.
Growthpoint Properties Australia (ASX: GOZ)
Growthpoint had an active period across the business during the first half of FY22 ended 31 December 2021.
The Company exchanged contracts for the acquisition of an A-grade office asset in the Australian Capital Territory that has high occupancy and a long WALE. The development increases GOZ investment in this particular market to AU$261 million.
The group has upgraded its funds from operations (FFO) guidance to at least 27cps for FY22, indicating minimum growth of 5.1% year-on-year.
ALSO READ: What are value stocks? Which stocks are amongst the most undervalued stocks?
Summerset Group Holdings Limited (ASX: SNZ)
Retirement village operator in New Zealand, Summerset Group reported 234 sales for the December 2021 quarter, comprising 121 new sales and 113 resales.
In 2022, the Company intends to start construction at four new sites in Milldale (Auckland), Cambridge (Waikato), Blenheim (Marlborough), and Waikanae (Kapiti Coast).
Moreover, SNZ would be continuing construction at further 13 sites around New Zealand. The building of its first Australian units underway at Melbourne-based Cranbourne North.
Real estate investment trust company SCA Property Group witnessed an increase in its investment properties' value by AU$656.4 million. The value grew from AU$4,000 million as at June 2021 to AU$4,656.4 million as at December 2021.
During the period, the Company completed eight acquisitions totalling AU$293 million.
ALSO READ: ASX stocks for investors aged above 50
Harvey Norman Holdings Limited (ASX: HVN)
The aggregated sales revenue for New South Wales-headquartered multinational retailer of consumer electronics, furniture and computers, Harvey Norman Holdings edged up 16.9% for the period from 1 July 2021 to 21 November 2021, over the same period in 2019.
The aggregated sales revenue for HVN however decreased by 8.8% this year over the pcp due to rolling lockdowns in most states and territories of Australia.
Sandfire Resources Limited (ASX: SFR)
The application of Australian mining and exploration company Sandfire Resources to the Foreign Investment Authority and Competition Authority in Spain concerning US$1,865 million acquisition of the MATSA Mining Complex has been approved by the government bodies in Spain.
The acquisition gives access to the MATSA Mining Complex, consisting of three underground mining operations and a world-class 4.7Mtpa central processing facility with state-of-the-art infrastructure.
Super Retail Group Limited (ASX: SUL)
Owner and operator of retail brand portfolio across Australia, Super Retail Group saw its like-for-like sales drop 6% in the first 16 weeks of FY22 over the same period in FY21. However, the sales this season were 27% higher than FY20.
During the period, online sales for SUL increased by 96%, representing 30% of group sales, YTD. Click & Collect grew by 163%, outpacing home delivery, and represented 59% of online sales during this period.
Interesting Read: Why is inflation good for value stocks?