Summary

The tech space has been one of the bright spots in an otherwise challenging period for the world economy.
The S&P/ASX 200 Information Technology Index and S&P/ASX All Technology Index delivered notable double-digit growth in Australia last year. However, 2021 has not seen the best of these two indices.
Some of the leading tech players on the ASX include WiseTech, Altium, and NextDC.
The technology sector has been in the limelight ever since COVID-19 hit the world, and businesses started looking for alternatives to ensure business continuity amid social distancing norms and multiple lockdowns.
In Australia, the two major sector indices, S&P/ASX 200 Information Technology index and S&P/ASX All Technology Index, have delivered excellent one-year returns of 25.75% and 29.39%, respectively. However, 2021 has not been so kind on the indices, with both delivering negative returns in YTD 2021 (as of 20 July).
Copyright © 2021 Kalkine Media
The leading constituent members majorly influence the sector indices. In this article, we would look at the five biggest technology stocks based on market cap.
ALSO READ: A glance at six ASX tech stocks from the booming cloud computing industry
Xero Limited (ASX:XRO)
Founded in 2006, Xero is a cloud-based accounting software platform for small businesses. The software connects people with the right numbers anytime, anywhere, on any device. For accountants and bookkeepers, Xero helps develop a relationship with small business customers via online partnership.
XRO is the fastest evolving SaaS company worldwide. The Company leads cloud accounting markets in Australia, New Zealand, and the United Kingdom, employing over 3,500 people.
Which are the top five technology stocks on the ASX?
In 1H FY2021, XRO experienced the impact of the pandemic on its top line. However, 2H was impressive with Xero its best 6-month subscriber numbers with ~288K net additions. Total revenue for the Company was up 18% to NZ$848.8 million.
Total subscribers increased by 20% to 2.74 million, while net profit increased by NZ$16.4 million to reach NZ$19.8 million.
DO READ: Xero's (ASX:XRO) FY21 results fail to cheer the market despite solid H2 recovery
WiseTech Global Limited (ASX:WTC)
WiseTech Global Limited provides software solutions to the logistics industry worldwide. The Company's clients include over 17K of the world's logistics businesses around 160 nations. WTC's flagship platform, CargoWise, is a vital connection in the global supply chain and performs over 60 billion data deals yearly.
From FY2016 till FY2020, CargoWise has delivered robust revenue growth of 207%. In 1H FY2021, total revenue increased by 16% to AU$238.7 million, driven by WTC's planned investments.
WiseTech's market penetration is delivering geographic growth, the addition of new features and products, along with growing momentum in several global client rollouts of CargoWise. WTC's Underlying NPAT increased by 61% to AU$43.6 million. The Company provided an interim dividend of 2.70 cents per share.
INTERESTING READ: What powered the success of WiseTech Global (ASX:WTC) in 2020?
Pro Medicus Limited (ASX:PME)
Pro Medicus Limited is engaged in developing and supplying software and IT solutions to public and private health sectors. The Company provides:
Radiology information systems.
Picture Archiving and Communication Systems.
Advanced visualisation solutions across the globe.
PME has over 30 years of experience and has supported the client provide first-rate patient care by improving and simplifying medical practice management.
On 03 June 2021, the Company signed a multi-year research partnership deal with Mayo Clinic. The deal would act as the basis for an alliance amongst the parties to accelerate development as well as commercialisation in the field of AI, leveraging the Visage AI Accelerator platform.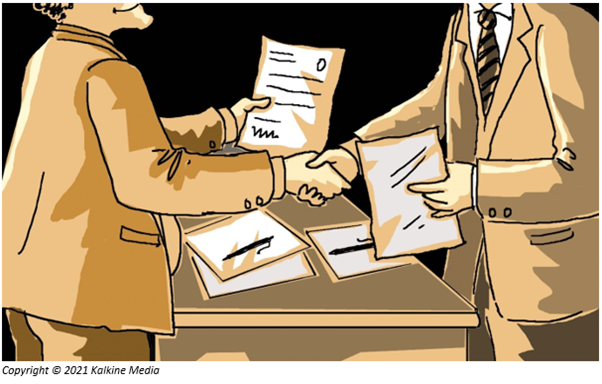 In 1H FY2021, PME reported a 7.8% growth in its revenue to AU$31.59 million and a 12.4% rise in profit after tax to AU$13.54 million. In addition, PME declared an interim dividend of AU$0.07, up 16.6%.
ALSO READ: Pro Medicus (ASX:PME) solidifies US footing with University of Vermont deal
NextDC Limited (ASX:NXT)
NextDC Limited is a prominent data centre provider in Australia. The Company supports business transformation via its innovative data centre outsourcing solution and connectivity services.
On 20 July 2021, NXT revealed that its M2 Melbourne data centre would offer low-latency, safe entry directly to Google Cloud from any place in Australia.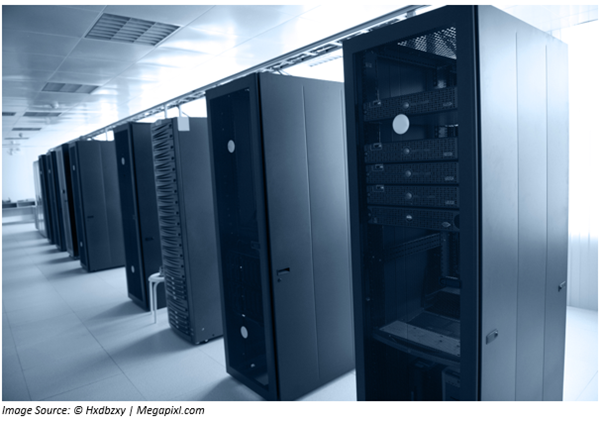 Businesses that connect to Google Cloud from M2 would immediately gain from direct, extremely trustworthy, and very low latency links to Google Cloud. Local access to Google Cloud eliminates the requirement for businesses to pull their Google Cloud loads back to Sydney through intercapital or internet-based networks. It would also allow companies to attain maximum performance by reducing latency and jitter around the network.
In 1H FY2021, NXT reported a 27% growth in its data centre services revenue to AU$121.6 million. Underlying EBITDA increased by 29% to AU$65.7 million.
Craig Scroggie, NXT's CEO and MD, stated:

Altium Limited (ASX:ALU)
Altium Limited is a global software company based in San Diego. The Company develops tools that designers require to make the most of modern technologies, effectively handle projects, and provide connected, intelligent products.
ALU has more than 30 years of continuous R&D in PCB design and continuously focuses on margin expansion. 48% of Altium's revenue came from the Americas, while Europe (32%) Developing Markets (14%) and the APAC region (7%) accounted for the rest.
In 1H FY2021, revenues from ordinary activities dropped by 3.8% to US$79.971 million and PAT by 12.1% to US$16.616 million.
In its recent ASX update on 18 June 2021, ALU highlighted that by 2025 its recurring revenue would increase from ~60% to 80% or higher. Further, Altium 365 and Nexar would offer unique chances for direct monetisation. Altium is aiming for 100,000 active subscribers by 2025.
For FY2021, ALU's revenue would be at the low end of the guidance range of US$190 million to US$195 million and margin to be at the low end of the guidance range in between 37% to 39% on an underlying basis.
Stock Information (as of 20 July 2021)