Summary

Afterpay allows its retailers to offer BNPL services to its customers.
Another leader in the BNPL sector is Zip that has over two million customers across Australia and New Zealand.
The BNPL companies recorded a high growth during pandemic.
Afterpay is an Australian fintech firm having operations in Australia, New Zealand, Canada, and the US. It follows BNPL (buy now pay later) model. This is one of the top companies in BNPL sector in Australia.
How does Afterpay work?
Founded in 2015, Afterpay Ltd (ASX:APT) allows its affiliates to offer BNPL services to its customers. That means, a shopper can do online shopping and pay the amount in four instalments which is due every couple of weeks. They earn revenues through affiliates' fees or late payment fees.
Afterpay operates in Australia, the US, UK, New Zealand, and Canada. In UK, the company operates through Clearpay. In Aug 2018, Afterpay bought 90 per cent stake in a UK-based BNPL company Clearpay Finance Ltd to expand its footprint in UK market. The company is expected to acquire the remaining 10 per cent stake owned by ThinkSmart.
Also Read: Afterpay fiasco: What is a class action lawsuit and what is its significance?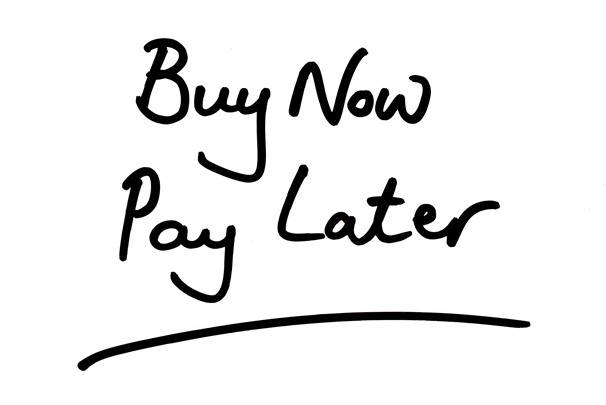 Source: © Chrisdorney | Megapixl.com
How to purchase through Afterpay
You can simply choose your favourite store from its directory and once finalise the product, choose Afterpay as your payment method at checkout. If you are doing it first time, you have to provide your payment details to make your shopping easier next time as it will not ask your details again. Once checked out, the goods will be delivered to you by the seller. After that anytime you can login to your Afterpay account to make your first instalment before the due date. Otherwise, the amount will automatically be deducted from your payment card.
Also Read: Afterpay tracks best day in over 6 months as tech stocks rally
Now, let's talk about the other Australian firms similar to Afterpay.
There are many BNPL companies operating in the country with new entrants keep crowding the space. Some of the top listed companies are following:
Zip
Another leader in the BNPL sector is Zip Company Ltd (ASX:Z1P). It has over two million customers across Australia and New Zealand.
Zip can be used at tens of thousands of stores, both in-store and online. Zip offers two types of accounts: Zip Pay for purchases under $1000 and Zip Money for purchases exceeding $1000. You have the option of paying weekly, fortnightly, or monthly, depending on your needs.
This also charges $6 monthly account fee which will be waived off if the customer pays the balance completely each month.
Zip also operates Quadpay, a US-headquartered BNPL giant. Quadpay was started in 2017. In May, the company offered its products in four-days sale which resulted into 20 per cent hike in transaction volumes as compared with last year's same period.
Zip acquired Quadpay in September last year to expand its footprint globally.
Also Read: Why Zip (ASX:Z1P) customers nearly doubled in Q2FY21
Sezzle
Sezzle, Inc. (ASX:SZL) has been growing strongly throughout the year. The US-headquartered company has operations in Canada and Australia as well. It provides interest free payment plans at selective stores. The company is listed on Australian Securities Exchange.
For the first quarter ended in March 2021, Sezzle achieved new highs. Its underlined merchant sales (UMS) increased over 214 per cent Y-o-Y to US$375.1 million and exceeded March's UMS from December's 30 per cent.
Sezzle's consumer profile continued to increase as active consumer repeat usage grew to 90.7 per cent.
Source: © sanjeevmisra | Megapixl.com
Splitit
Splitit Payments Ltd (ASX:SPT) is quite different from its peers as it allows its customers to use their existing debit card to divide their payments over several instalments. The company had a merchant sales volume (MSV) of US$82 million, increased 247 per cent. Its gross revenues were up 292 per cent to US$2.7 million.
Which global BNPL service providers are doing quite well?
Besides Australian firms, other global BNPL services providers are also doing quite well. Let's have a look at these companies.
Developed countries specially the young generations are using the BNPL services more because of transparent payment plans and zero interest rates. Some of these BNPL companies are discussed below:
Klarna: Swedish fintech company Klarna offers online financial services like direct payments, payment for online storefronts, and post purchase payments. It is one of the major BNPL companies and competes with rival Afterpay.
Klarna is currently providing services to over 250,000 retail partners and 90 million consumers globally. Most recently, it launched its services in France.
Also Read: Affirm's Entry Heats Up the BNPL Space
Affirm: US-based Affirm (Nasdaq:AFRM) provides many repayments terms and options. Although it is similar to Afterpay but Afterpay only focuses on four instalments payment option. Affirm gives you options to choose interest rate that suits your budget, select the payment amount and other options like making payments upto 36 months in some cases. Its maximum loan amount is $17,500.
Apart from these companies, other BNPL services providers include Payright, Brighte, Openpay, Humm, Bundll, Laybuy, Pay It Later, Latitude Pay and others.
Also Read: Affirm off to a flying start on NASDAQ, ASX-listed BNPL players have a field day