Summary

The global drone market is likely to grow at a CAGR of ~57% from 2021-28.
DroneShield has bagged several orders which would be delivered in Q2 FY2021.
Delta Drone signed its first customer deal in South Africa. The Company also expanded its presence in Namibia.
XTEK entered into an exclusive distribution deal with KeyOptions to market Virolens.
There was a time when drones were only utilised for defence purposes. The drone technology has now taken a wider role and is being adopted by governments and businesses for its various abilities. Drones are used in areas ranging from filmmaking to emergency response. The demand for this technology has extended in sectors like real estate, construction, and mining as the technology can provide data based on the survey of the region, project notifications, and can also help prevent accidents at the site.
Price is Less albeit Opportunities are Immense; Invest Wise with Kalkine LITE Just at $19.99
Driven by a significant growth in drone technology in the last few years, drone manufacturing companies and software providers are engaged in designing, testing, and enhancing solutions for its application in various markets.
Based on the existing trend, experts believe that the market size of the commercial drone would increase at a CAGR of ~57% from 2021 to 2028.
Some renowned ASX-listed players in this space include DroneShield (ASX:DRO), Delta Drone International (ASX:DLT), UUV Aquabotix (ASX:UUV), XTEK (ASX:XTE), and Elsight (ASX:ELS).
INTERESTING READ: 4 Drone Stocks From Across The World To Watch In 2021
In this article, we would see how DRO, DLT and XTE are positioned currently.
DroneShield Limited (ASX:DRO)
Headquartered in Sydney, DroneShield Limited is a global leader in drone technology. The Company offers protection against a broad range of UAS (Unmanned Aerial Systems) endangering safety, privacy, and security. Via its state-of-the-art detection and countermeasure products, DRO provides site & security force against the substantial and mounting risks, made feasible by UAS technology.
In its Q1 FY2021 update, the Company highlighted that it had won several orders that would be delivered in Q2 FY2021. Payments are anticipated in the second quarter.
Cash receipt during the quarter stood at AU$1.7 million.
DRO's product DroneSentry-XTM on-the-go C-UAS system kicked off shipments. It received strong demand for system displays and the current order book of purchases worldwide.
DroneShield feels that the macro environment is favourable for the Company with a rise in global usage of drones in conflict regions.
DO READ: Why are DroneShield (ASX:DRO) and Xref (ASX:XF1) gaining market attention?
Delta Drone International Limited (ASX:DLT)
Delta Drone International Limited allow autonomous operations for enterprise customers. The Company is engaged in re-invention and re-imagination of vast application of its drone-as-a-service platform. DLT caters to industries such as agriculture, medical, engineering, security, construction, renewable and mining.
Recently, the Company's safety specialist brand ParaZero signed its first customer deal in South Africa. As part of the contract, the Company would offer enterprise mining sector its SafeAir drone parachute technology.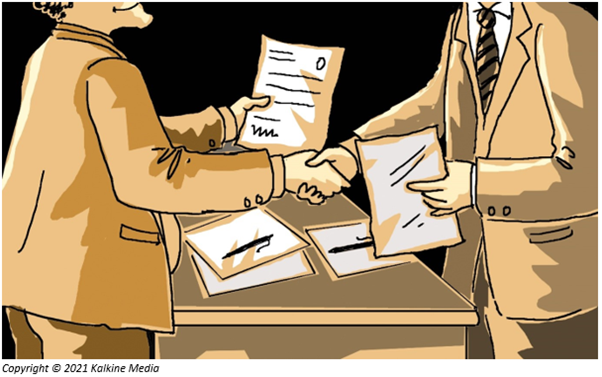 ALSO READ: How an OEM deal with Doosan will benefit Delta Drone
The Company also expanded in Namibia to provide advanced drone operations training for enterprise companies via its training brand, Drone Safety & Legal. The training includes drone program operation to drone professionals in fields of engineering, mining, and agriculture.
Q3 Highlights:
Signed agreements with multinational conglomerates.
Increased its Agri-tech operations into Zambia.
Extended service offerings into aerial security surveillance.
Provided a customised drone solution for an audit project for a global accounting company.
XTEK Limited (ASX:XTE)
XTEK Limited is Australia's homeland security specialist. It offers high-quality products and solutions to the defence, law enforcement organisations & other government sectors to safeguard and support the national interest.
One of the various products offered by the Company is Small Unmanned Aerial Systems (SUAS). XTE is a supplier of SUAS and provides support services in Oceania. It offers integrated service assisted by outstanding facilities and extremely experienced technicians to retain & service customer UAV systems.
On 29 April 2021, XTE announced the appointment of Brigadier Mark Smethurst DSC, AM as a Non-Executive Director.
On 30 March 2021, the Company entered into an exclusive distribution deal with KeyOptions to market Virolens. The initial term of the agreement is for two years. Virolens can detect SARS-CoV-2, the virus that causes COVID-19, within 20 to 30 seconds.
At present, the Company is well placed for growth, driven by high-value proprietary solutions and a positive market outlook within the domestic and global defence industry.