Summary

Agricultural technology refers to using technology to increase productivity, efficiency, and profitability in agriculture, horticulture, and aquaculture.
In the past 20 years, Australia has witnessed a 7% growth in agricultural, fisheries, and forestry production.
Roto-Gro International, Bio-Gene Technology, Huon Aquaculture Group are some prominent names from the agtech space.
Agtech or agricultural technology refers to the use of technology in agriculture, aquaculture, and horticulture to enhance productivity, efficiency, and profitability.
Australian agriculture accounts for ~55% of the land used and approximately 25% of water extraction. The country has diverse agricultural, fisheries, and forestry sectors and produces several crops and livestock products. In the last two decades, the country has witnessed a 7% growth in agricultural, fisheries, and forestry production.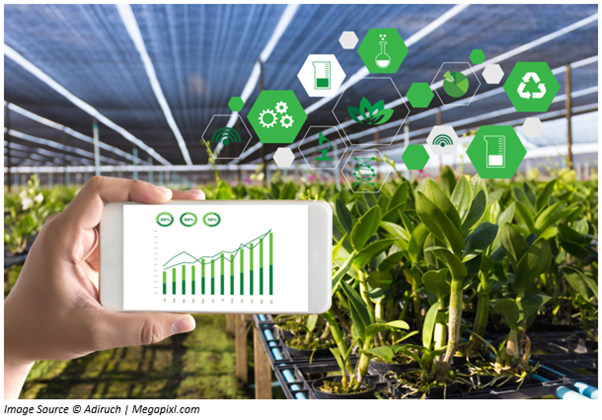 This article would look at five prominent ASX-listed agriculture technology stocks.
Roto-Gro International Limited (ASX:RGI)
Roto-Gro International Limited is an Australian agtech business that utilises its state-of-the-art, automated agricultural cultivation technology to deliver sustainable & cost-efficient solutions to the booming indoor vertical farming market. The business is engaged in supplying proprietary, patented, and patent-pending technology in indoor vertical farming for perishable as well lawful cannabis.
Buzzing Trends || Do You Know Prominent ASX Agtech Stocks?
Recently, RGI's subsidiary Roto-Gro World Wide (Canada) Inc got a non-refundable deposit of C$213,000 from Wolf Island Cannabis Inc for RotoGro's patented and proprietary cannabis cultivation technology. The amount represents over 50% of the purchase price for the purchase order. The Deposit is per a C$380,000 Purchase & Sale deal signed between the Company and Wolf Island Cannabis Inc. for 20 RotoGro Rotational Garden Systems along with a Plant Nutrient Management System.
Earlier, the Company received AU$2.2 million via a placement to sophisticated investors. The amount raised strengthens RGI's balance sheet and will aid research as well as design initiatives and drive cannabis sales.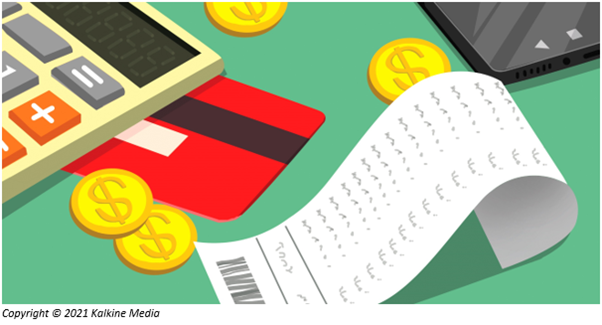 Bio-Gene Technology Ltd (ASX:BGT)
Bio-Gene Technology is an Australian agtech business supporting the next generation of innovative pesticides. BGT's novel platform technology is based on a naturally occurring category of chemicals, beta-triketones.
In its June 2021 update, BGT highlighted making notable progress concerning product assessment and commercial engagement in the critical target markets of consumer products, public health, and grain storage protection. The Company also made considerable progress in manufacturing as well as regulatory programs. The advancement is crucial for commercialisation of Flavocide and Qcide.
On 09 June 2021, the Company declared the allowance of a new patent by IP Australia. The patent is related to pest management with the help of Bio-Gene molecules.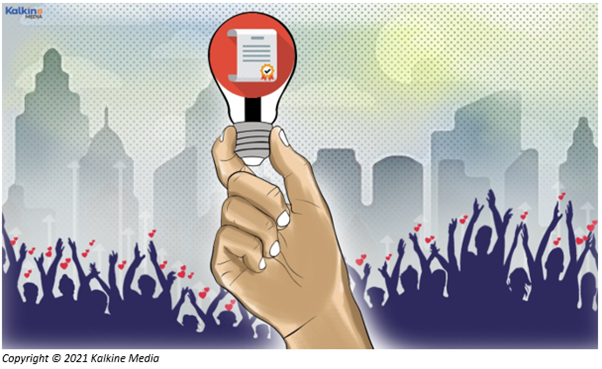 INTERESTING READ: Here's why Bio-Gene (ASX:BGT) shares are moving north
Huon Aquaculture Group Limited (ASX:HUO)
Huon Aquaculture Group Limited is engaged in fish farming and aquaculture business. The business started in 1986, and at present, Huon is the only continually running, family-owned Tasmania-based salmon farming company.
In its operational update, the Company highlighted a continual rise in the demand from the local wholesale market as hospitality as well as food service businesses re-opened. The impact of COVID-19 started to lessen as the related lockdown started to ease. As a result, pricing and volumes started getting back to the pre-pandemic levels.
Seafarms Group Limited (ASX:SFG)
Seafarms Group Limited is an aquaculture business that produces the premium Crystal Bay® Prawns. Further, it is developing the Project Sea Dragon prawn aquaculture project in northern Australia. It is the biggest producer of farmed prawns in the country. Its Crystal Bay® Prawns and Crystal Bay® Tigers are available in fresh as well as frozen forms throughout the year.
On 22 July 2021, the Company released its operational update, highlighting that cropping continued to beat expectations. SFG received solid interest in the Project Sea Dragon product. Besides, Company was able to achieve major biosecurity and operational milestones.
Ocean Grown Abalone Ltd (ASX:OGA)
Ocean Grown Abalone is the first commercial greenlip abalone sea ranching company in the world. The Company supplies commercial quantities of greenlip abalone to local and overseas customers.
On 02 July 2021, the Company reported FY2021 annual record abalone harvest of 75.9 tonnes. The numbers represent a 39% growth in production compared to the previous corresponding period and a 38% increase on the next largest FY2019 harvest of 55 tonnes.
The record annual harvest reflects an increase in the Company's production capacity plus the constant optimisation attempts in its core Flinders Bay ranch business. Besides, the Company is focused on further improvement of its ranch operation, management, and harvesting methods to ensure the whole growth possibility of its unique product and positive growth continues.
Stock Information (At of 23 July 2021)