Highlights


Gentrack marked 12% hike in revenue in a year.
Growth in utilities business has backed the group's revenue growth of 12%.
Gentrack will not distribute interim dividend due to NPAT loss.
Software solutions provider Gentrack Group Limited (ASX:GTK) has shared the half-yearly results for the period ending 31 March 2022. The company has shared mixed numbers. Revenue surged to NZ$57.1 million, up by 12% on the prior corresponding period. The growth in existing customers and new customers won in the utility business backed the revenue growth. EBITDA dipped by 83.2% from NZ$5.8 million to NZ$1.2 million.
Gentrack is an ASX and NZX listed company that develops and delivers specialist software solutions for leading utilities and airports across the globe.
Suggested reading: ASX 200 to rise; Dow soars 2%; Tabcorp Holdings in focus
At 10:04 AM AEST, the shares were spotted trading 1.85% low at AU$1.32 apiece. The shares are down by over 35% year-to-date. In a month, the share price has decreased by around 15%. In the past year, the shares have declined by more than 16%.
Worth mentioning here is that Gentrack shares were in line with the benchmark index, ASX 200 All Technology (XTX), which was down by 2.20% today (24 May 2022). In addition to this, the ASX 200 Information Technology (XIJ) was also in red, 0.07% down.
Key financial metrics of Gentrack's half-yearly results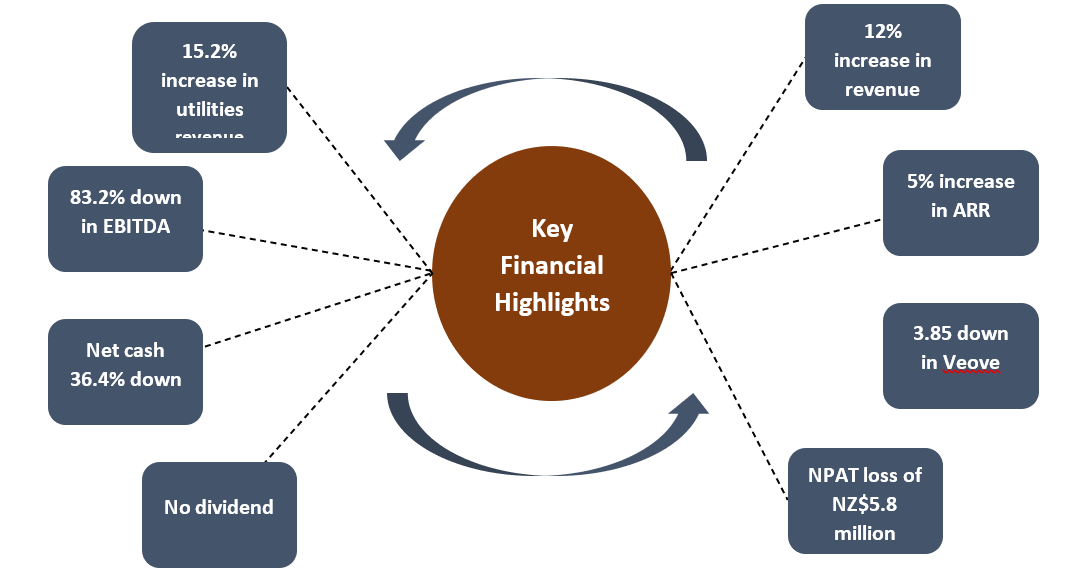 Image Source © 2022 Kalkine Media®
Despite the UK energy market turmoil, the ASX-listed software company said that its revenue has grown (12% up on the previous year). Investment in sales and marketing and strategic research & development also had a significant impact on cash and EBITDA.
The company had a cash balance of NZ$16.5 million at the end of the half, 36.4% lower than the previous year. It reflects the phasing of customer receipts on large projects.
The utility business increased to NZ$48.9 million. The UK utilities' revenue increased by 25%, excluding insolvent customers, and ARR (annual recurring revenue) improved by 14%.
Volvo's airport business's revenue decreased by 4% to NZ$8.2 million. Gentrack said the industry downturn had affected the revenue.
During these six months, the net profit after tax (NPAT) was negative NZ$5.8 million. The company's board announced that it would not distribute any interim dividend in light of the loss.
Outlook by Gentrack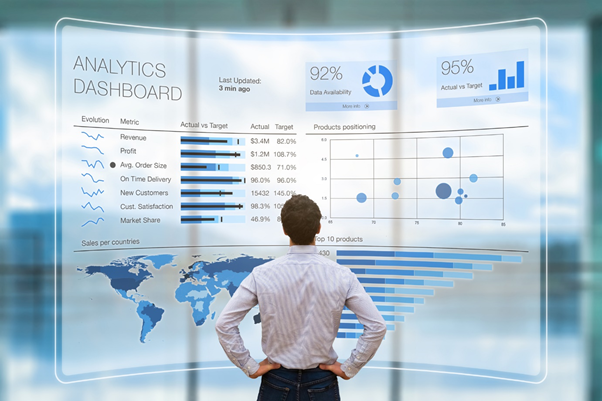 Image source: © Nicoelnino | Megapixl.com
According to the ASX-announcement, the company expects to improve its cash position in the second half of 2022 as it successfully delivers large-scale transformation projects.
Gentrack had confirmed that it would not change the guidance shared on 24 February 2022. The management said that it expects revenue of around NZ$115 million in FY22. The expected EBITDA is low single digits (NZ$' m).
Do read: How will a new government impact Australia-China relations?