Highlights

Douugh has initiated the OTCQB listing process in response to the growing investor and customer demand.
Empired has expanded its collaboration with state government-owned Horizon Power in Western Australia.
Yojee continues its APAC expansion with another order from an existing global enterprise client.
Comms Group has bagged a partnership and supply agreement with Vodafone Fiji.
The benchmark index S&P/ASX 200 traded 0.318% higher to 7273.826 on 22 September. However, S&P/ASX 200 Information Technology (Sector) dropped 0.337% today.
The technology sector has been in the limelight ever since COVID-19 hit the world. In this article, we have put forth key details about latest developments from four popular tech stocks listed on Australian Securities Exchange (ASX).
RELATED ARTICLE: 8 ASX tech shares to watch in September 2021
Douugh (ASX:DOU) initiates OTCQB listing process
An AI-driven financial wellness app provider, Douugh has announced plans to list its common shares on the OTCQB® Venture Market. The listing plan comes in response to the growing demand from its customers and investors based in the United States.
The decision will boost the growth of the fintech company and would scale up its operations. As the US is the company's core market, the development marks a crucial step towards accessing a deeper pool of institutional and retail investors.
The company is likely to consider a potential dual listing on the NASDAQ in the future.
DOU stock traded at AU$0.075 on 22 September 2021. The company has a market capitalisation of AU$52.40 million.
Empired (ASX:EPD) secures new contract from Horizon Power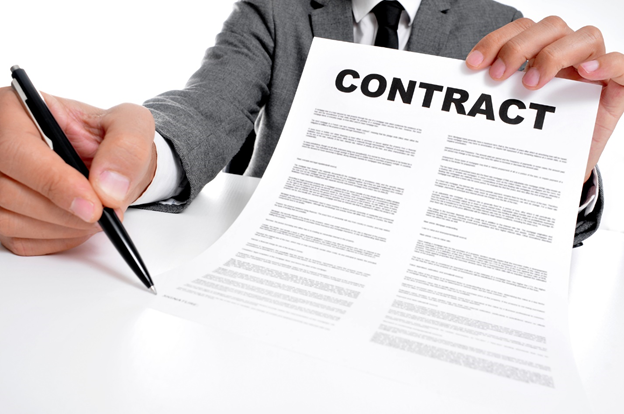 Image Source: © Nito100 |Megapixl.com
Empired Limited has signed a new managed services contract valued at AU$15 million with State Government-owned Horizon Power in Western Australia.
Horizon Power is a commercially focused corporation supplying power to nearly 100,000 residents and 10,000 businesses across regional and remote areas of Western Australia.
The newly signed pact will be valid for three years, plus two one-year options to extend allowing the provision of services for up to five years.
Under the contract, Empired will facilitate Horizon Power's network, cloud, security, infrastructure, and core business applications with an array of modern digital managed services.
Empired and Horizon Power have been working in collaboration since the last six years.
EPD shares traded at AU$1.335 on 22 September, up by 0.375%.
Yojee (ASX:YOJ) expands APAC footprint, secures new order
Image Source: © Nito100 |Megapixl.com
A cloud-based software as a service (SaaS) logistics platform, Yojee is persistently growing its reach across Asia-Pacific (APAC).
The firm has secured an order from one of its existing global enterprise clients, under an existing framework agreement, to deploy its platform into the Philippines.
Yojee will facilitate its client's deployment in its eighth country that is scheduled to go live in the December quarter. The order will uplift Yojee's market share and would trigger revenue generation.
ALSO READ: Yojee (ASX:YOJ) continues expansion across APAC
On 22 September 2021, YOJ shares traded flat at AU$0.195.
Comms Group (ASX:CCG) partners Vodafone Fiji
Information and Communications technology provider Comms Group has won a three-year partnership and supply agreement from leading telecoms provider Vodafone Fiji.
Comms Group will offer a variety of wholesale telecom services to Vodafone Fiji under the agreement, including Microsoft Teams Direct Routing Services to its key business and government customers across the Pacific region. This will empower Vodafone's existing range of flexible working solutions and communication tools, such as its Unified Communications solution (Cloud PBX) and Remote Workforce Mobility solutions.
ALSO READ: Comms Group (ASX:CCG) shares soar on acquisition and FY21 trading update
CCG stock jumped 8.045% to trade at AU$0.094 on 22 September 2021.